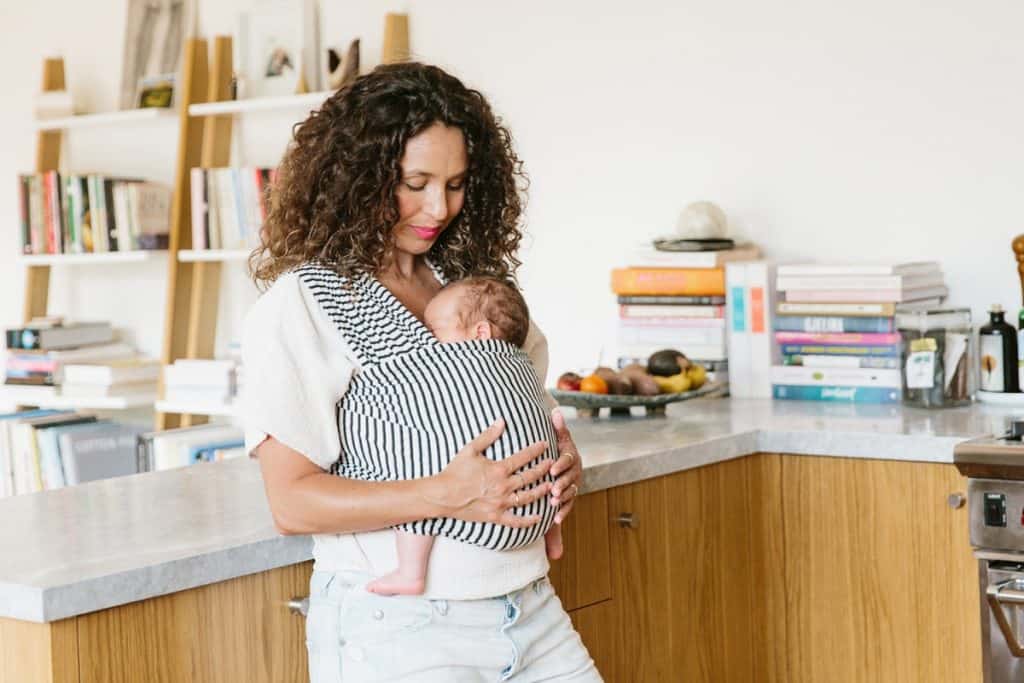 As a new or an expecting mother, you would already be feeling really close to your baby and might not even be open to the idea of not having them close to you. While holding a baby in your arms at all times could cause you movement restriction and in a way, might feel like it's holding you back in terms of leading your life as you were, a baby wrap is what comes to the rescue.
Since, as a human mother, you do not have the liberty of an in-built body pouch, consider a baby wrap as an alternative to the kangaroo's pouch! A baby wrap is also the best solution to provide skin-to-skin contact to your baby and to keep them in the ideal 'M' or the frog position as the doctors recommend. A baby wrap might, to many, feel like an ordeal at the beginning in terms of arriving at the right wrapping technique, however, once you do master it (which is not really difficult), you would definitely find it the way to keep your little one close to you.
To ease you the job of making yet another important decision, here we are!
Top 11 Top Recommended Best Baby Wraps For Your Little One In 2022
1. Solly Baby Wraps: Best Baby Wraps
A highly breathable baby wrap, the Solly baby wrap is made from an extremely soft, snuggly, and a comfortable fabric called Modal fabric. Modal is made by Lenzing which is sourced from Austrian beechwood trees. A highly premium fabric, Modal is anti-shrink, anti-stretch, and its wrap or piling is much better than a regular, generic cotton wrap. Modal also keeps the baby as well as the mother cool during the summers. Solly Baby wraps are also really lightweight, can sit in even the smallest of bags for maximum transportation convenience and they are available in a huge variety of colors, patterns, and designs, all of it in a sustainably sourced fabric. Talking about sustainability, Solly, as a company, is also a responsible manufacturer that believes in giving back and uses only eco-friendly means of production. Ideal for babies from birth up until they are 25 pounds, the Solly wraps do fall behind in terms of their capacity, as other wraps can easily hold a baby up until 35 pounds.  For a 65$, US-made wrap, they also offer a little pacifier at the end of the wrap and personalized instructions about how to get to safely and comfortably wrap the cloth around your body.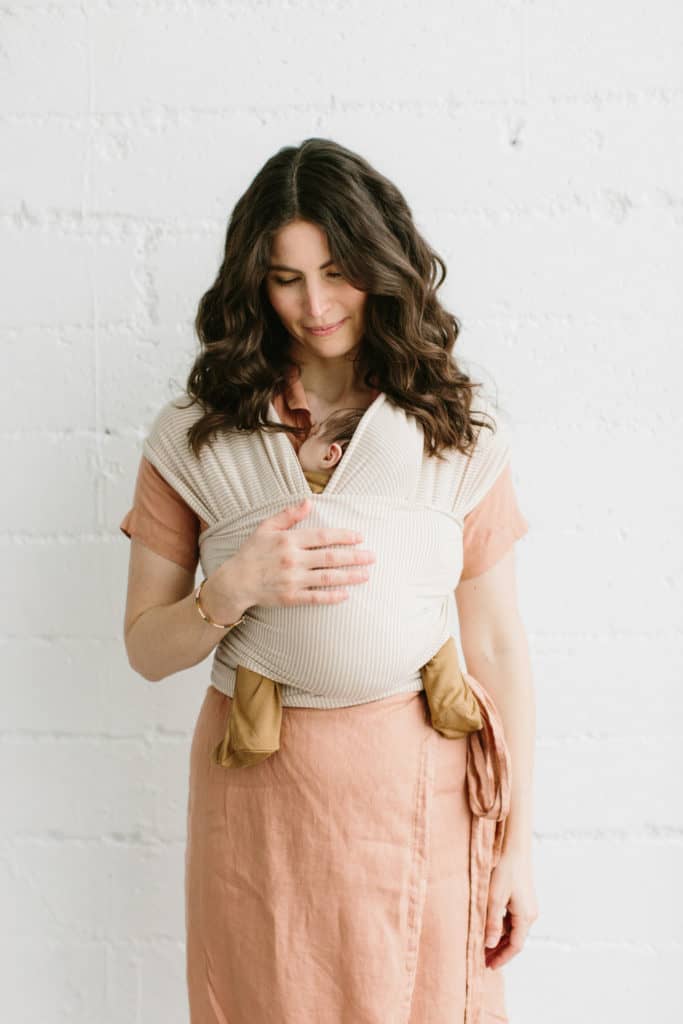 2. Boba Wrap Classic Baby Wrap: Best Baby Wraps
A top-selling and most raved-about wrap, the Boba wrap is made from a really soft, French terry cloth which is suitable for new-born babies, up until they turn 18 months. The Boba wrap, to be precise, is a mix of French terry knit and spandex which gives it a mild stitch-like feel and also keeps your baby snug and tight as you would expect a wrap to. There are just so many kinds and types that you can wrap this around, by virtue of its stretch feature, however, most mammas love the "Love your baby" hold, which provides really nice C-shaped spine support. One little con about this wrap, though, is that the material is only suitable for fall and winters, or at most, early spring but it does get really warm and uncomfortable during the summer season.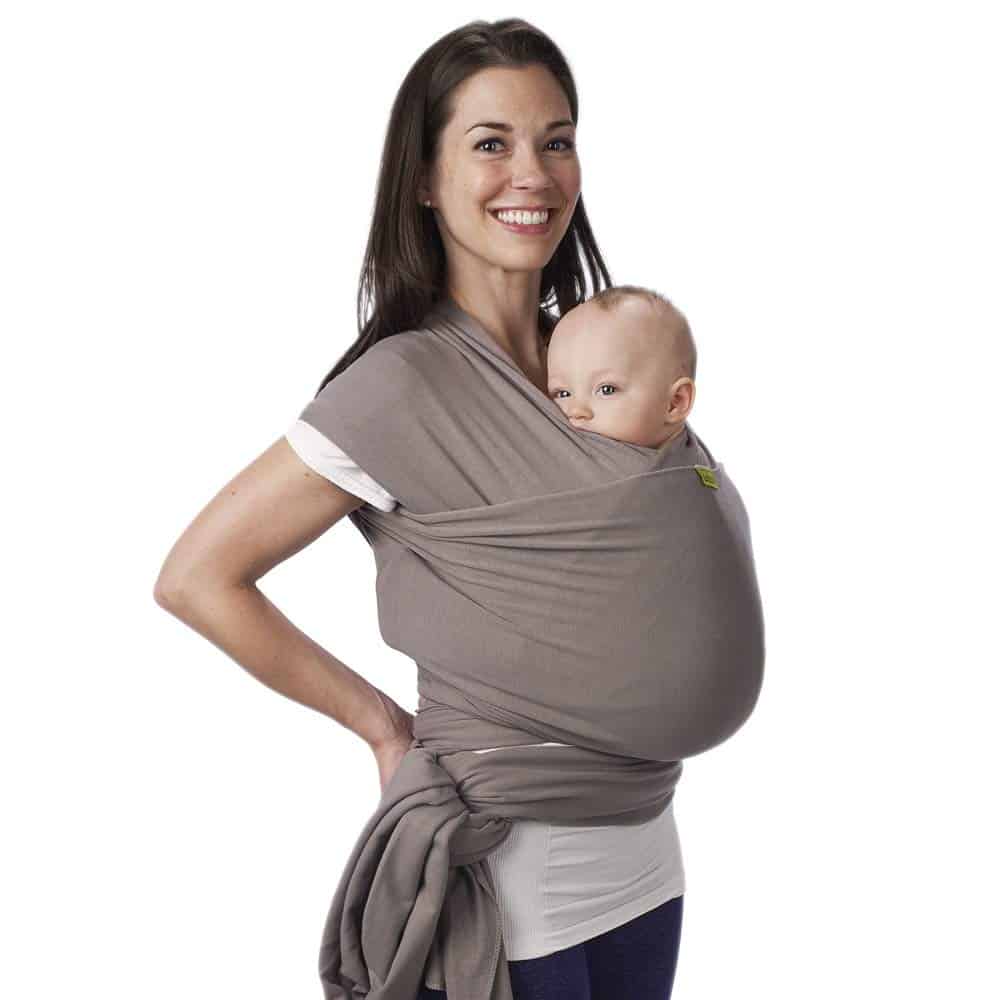 3. Cuddle Bug Baby Wrap: Best Baby Wraps
A direct competition of the Boba wrap, this one is also made of French terry cotton and has a 5% mix of spandex which provides some degree of ideal elasticity to it, without feeling uncomfortable or too stretchy. The length of this wrap fits an average as well as plus-sized mothers; and for the best part, they have an elaborate video on their amazon page which helps you visualize the versatility of the wrap when it becomes yours! A lot of mothers, in their reviews, have also stated how comfortable this wrap is for the purposes of nursing or just as a sling. Talking of comfort, this wrap, in terms of the branding, only has a Cuddle Bug logo in the front and does not have any otherwise scratchy or irritating labels.  For a noticeable and point-worthy con, though, since it is French cotton terry, a medium-thick fabric, the wrap is not very breathable and just like Boba, might not be suitable for summers.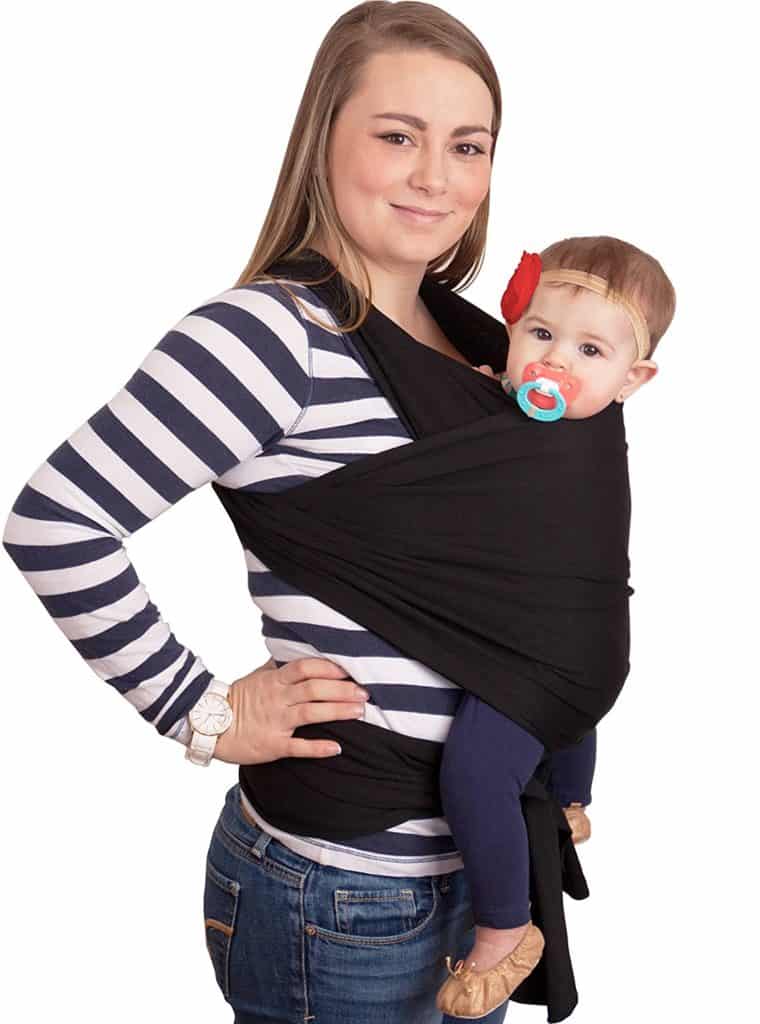 4. Moby Wrap Original Baby Wrap: Best Baby Wraps
This 'original' baby wrap, actually, was one of the top-selling babies wraps in the market, up until the Boba wrap came along and took its market. Just like all the other wraps, this wrap also offers tons of configurations, however, mommas most like the "New-born hug" hold, which supports the new-born in an acute angle to make contact with mom in all the right places. Supposed to be ideal for babies between 8-35 pounds, the Moby wrap actually suits better if used for babies only up to 25 pounds; this is because, beyond that, it is known to stretch and sag. This one factor is also why the Boba wrap happened to supersede the Moby wrap.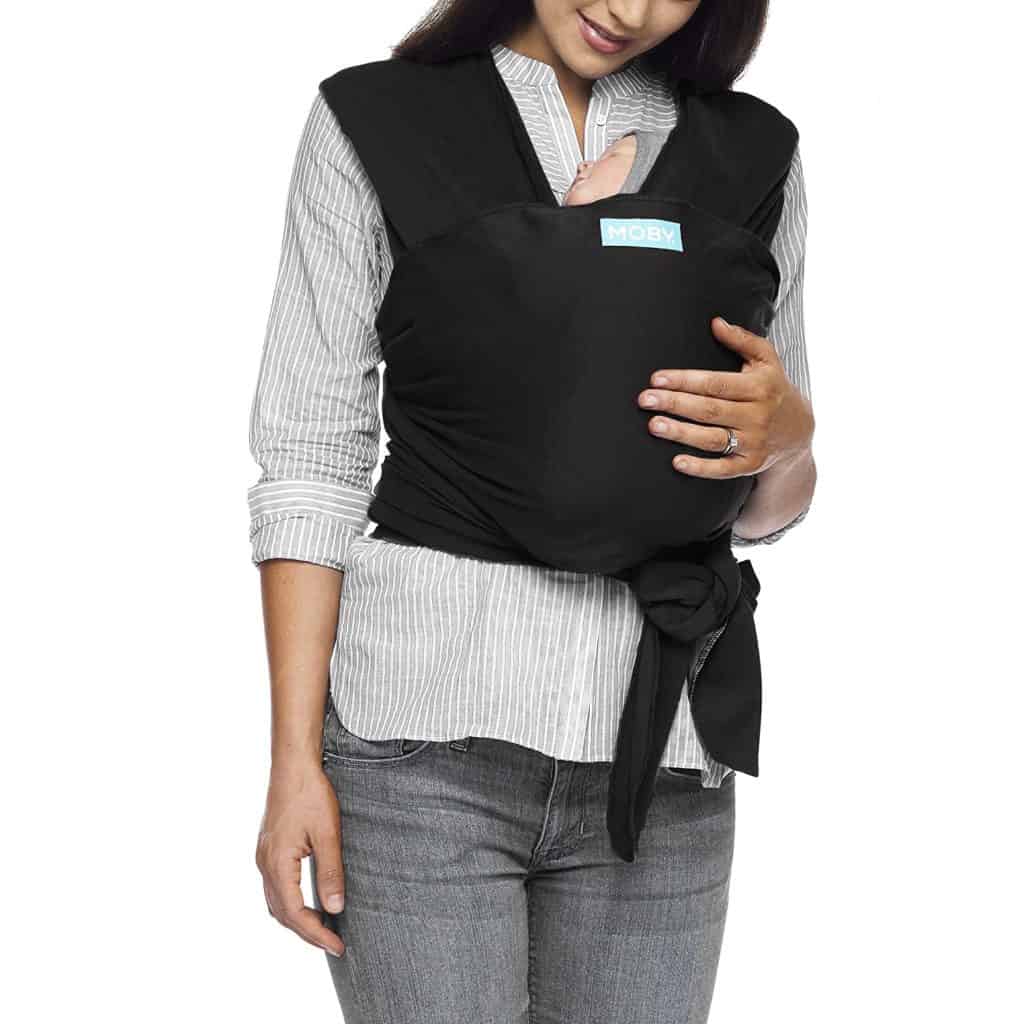 5. Kea Babies Baby Wrap: Best Baby Wraps
A much cheaper option yet as functional as the Moby and the Boba wrap, the Kea Babies wrap uses soft cotton and spandex blend to create the right harmony of comfort and stretch. About 200 inches in length, the Kea wrap is great for plus size mommies, but of course, fits mothers of all shapes and sizes. The Kea wrap also works great for babies as heavy as 35 pounds, providing an extremely snug-bug feel to the mother and the baby. As for some downfalls, though, it needs to be known that this wrap might be firm, but not as much, because if not tied or wrapped properly to perfection, it will tend to lose support and will require readjustment every couple of minutes. Besides, the fabric of this one as well might not be really comfortable and rather warm for the hot, summer season. All said and done if you do master the wrap and if you live in a rather cold region, this wrap could really be your ideal pick!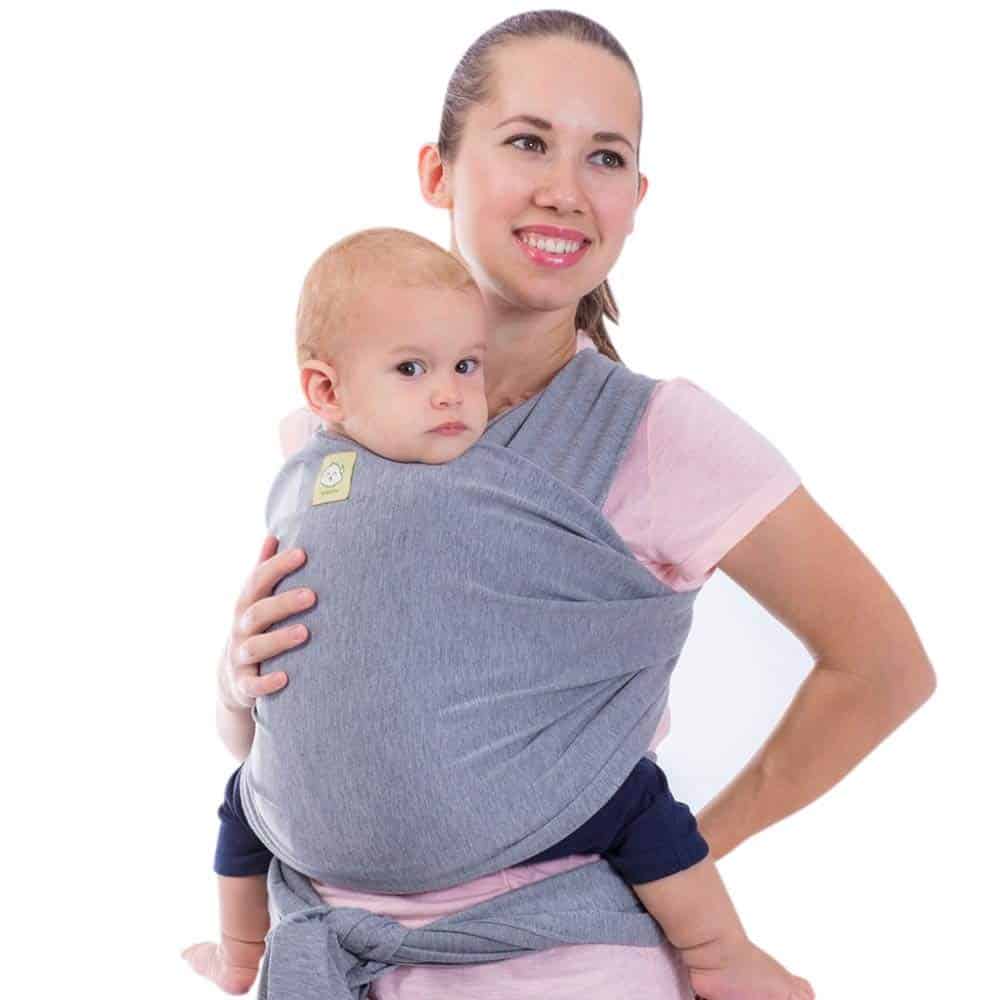 6. Baby K'tan Baby Wrap: Best Baby Wraps
We kept this for the end because well, this is not your regular rap, to say the least. A modern wrap so to say, this one is not really a wrap and is instead a baby carrier. So why is it on the list you ask? Well, this one does all the job of a warp and also saves you from the fuss that comes with 'mastering the art of wrapping!' A ready to wear wrap, the Baby K'tan wrap is the perfect harmony that one can find between a soft structured carrier and a wrap. Extremely comfortable and convenient, this wrap does not even require the complicated struggle of buttons, zips, or rings that other similar ready to wear wraps might ask for. It features a single adjustable back strap for sizing and that is all you need to get to the perfect fit! The downfall for this shortcut wrap, though, is the fact that one cannot expect the versatility of the multiple configurations that you otherwise get from the traditional wraps.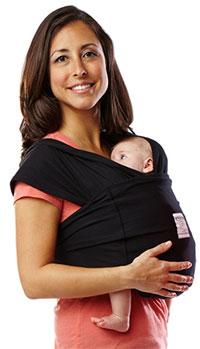 7. Tekhni Wovens Wrap: Best Baby Wraps
Priced under $90, the Tekhni baby wrap is created by Alisa DeMarco, who is not only a mom of four but also, a painter, dye artist, textile designer, graphic designer, and consultant all in one! The Tekhni Woven baby wraps are hand-finished and are available in cotton, linen, silk, Repreve as well as Tencel- so many options to pick from!
The wraps come in baby sizes 3-8 and can be used in multiple ways including as a belly wrap, double hammock, and even back carries, These beautiful, chic, trendy and modern-designed wraps could become your best friend right from pregnancy to up until your little angel rakes birth! 8. Happy Baby Wrap: Best Baby Wraps
Happy baby = Happy mamma! A lightweight wrap, the Happy Baby wrap stands out for its lightweight and the kind of stretch it offers owing to the stretchy viscose bamboo blend. An anti-bacterial wrap, it also offers UV protection beyond the baby sunscreen you'd use anyway for all-rounder protection of the baby's sensitive skin.
Besides, since the stretchy viscose bamboo blend is a breathable material, this wrap is also ideal for use in warmer weather conditions. Keep in mind, the upper weight limitation for this wrap, however, is 25 pounds.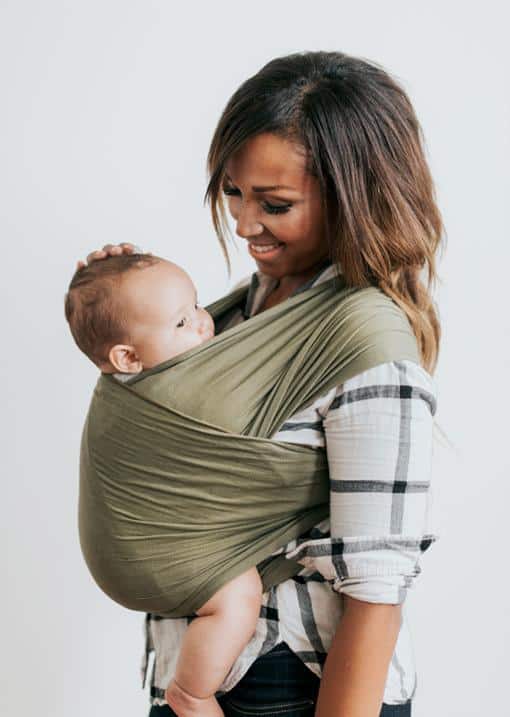 9. Wisremt Carrier Sling Wrap: Best Baby Wraps
Wisremt baby wraps help the baby catch their much-needed sleep with comfort and a snuggly feel. These feature an adjustable shoulder strap that also comes with buttons to ensure the little ones are safe and secure when using the sling.
As per the size of the baby, the baby wrap can be used for laying or as a seat for hip-wearing. Available in three different colors/patterns, they are about the size of 24.02 x (14.57 inches).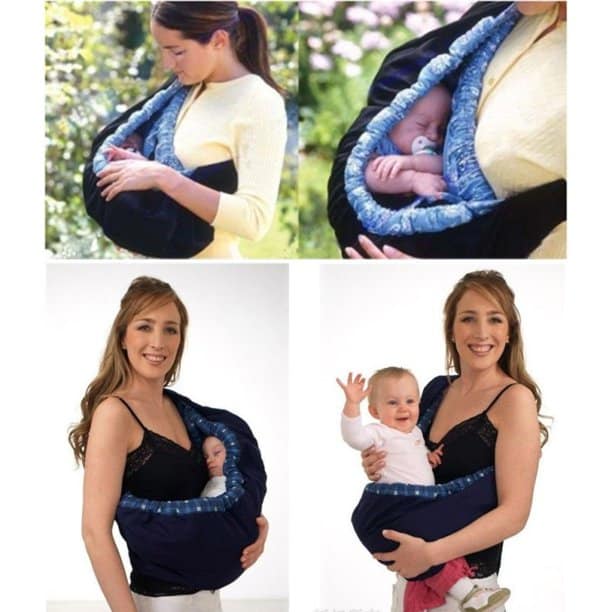 10. Dragonfly LÍLLÉbaby Ergonomic Baby Wrap: Best Baby Wraps
This baby wrap can fit adults from size 00 to 24 and features a back panel that is designed for support which evenly distributes the weight of the baby.
It is machine-washable, is breathable with 50% cotton and modal fabric, is safe to easily carry babies between 8 and 30 pounds, and comes in various color options.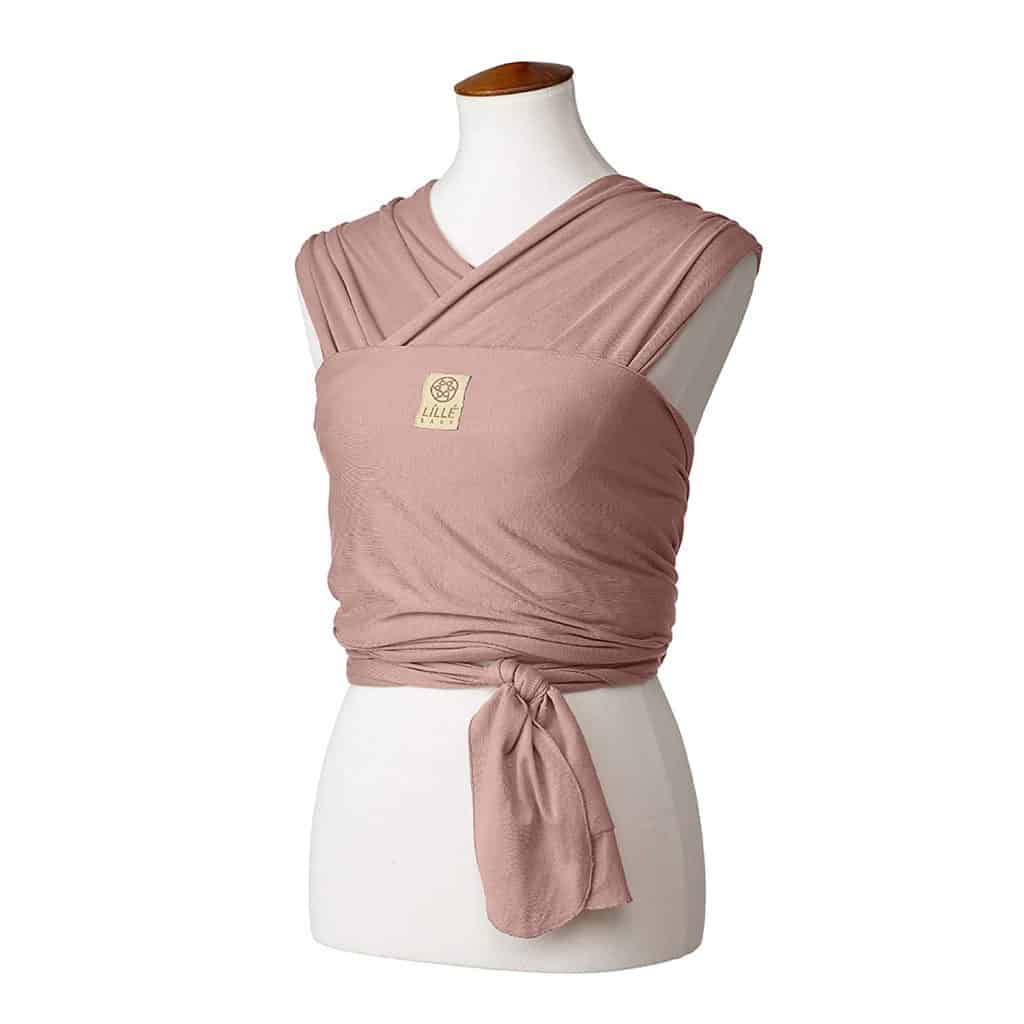 11. Konny Konny Baby Carrier: Best Baby Wraps
Konny baby wraps weigh less than half a pound and are made using cotton.
It features breathable fabric quality, is designed for parents and caregivers of all sizes, can carry babies up to 44 pounds, has a small pocket, easy-to-wash, can simply toss it into the washer and leave to dry.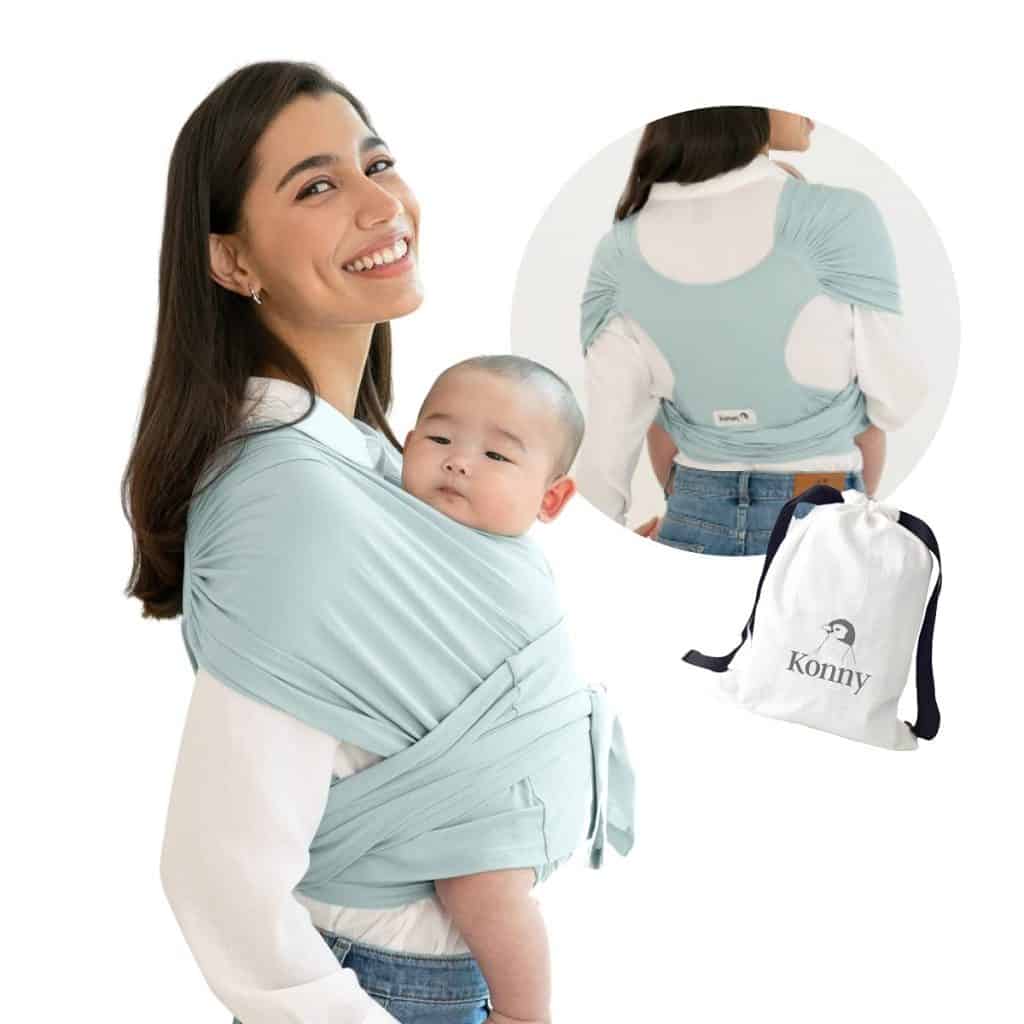 You would have noted in this list that we did not include any cocoon-style baby wrap carriers. While you are free to conduct your research and determine if that is a better choice for you and your baby, we stand against them as there has been some major controversy about how the cocoon wraps expose some potential suffocation risks. All the wraps on our list are safe, comfortable, and measured on the basic factors of stretch, sagging and breathability – something that will go a long way in strengthening a momma-baby bond!
Bought a wrap outside our list that you think every momma needs to know about? We are always hearing you out in the comments. And, before you leave, do not forget to check out the best baby swaddles of 2022 while you are at it!
Best Baby Wraps FAQs :
1) When can you start using a baby carrier?
A baby carrier wrap is suitable for use right from the baby's first day after birth. Unlike the common belief and conviction, parents do not need to wait for a couple of weeks in order to use a baby carrier wrap and can instead use it right from the beginning days of the baby. The only condition with regards to the usage of a baby carrier wrap is that a baby should be at least 7 pounds in weight.
2) Can you breastfeed in a wrap?
Yes, it is possible to breastfeed a baby in a wrap. A part of the wrap can be used to support the baby's head. In a carrier, on the other hand, you could just snap out one side of the hood and continue to breastfeed the baby. Though it might take you some time to perfect the hold and the positioning, it is very much possible. You could take help from your peeps at the nursing class too!
3) What is a sling ring carrier?
A sling ring carrier is a kind of baby carrier made from one long piece of fabric and two rings. Ring sling carriers are usually liked by parents for the kind of adjustment options they offer. You can adjust the sling just by sliding the ring that is attached to one end of the fabric to tighten or loosen the wrap grip to achieve the most comfortable and ideal baby position.
4) Are baby sling wraps better than baby wraps?
Sling wraps usually work best for newborn babies as you'd want to hold them in a cradle position for prolonged hours. Baby wraps, on the other hand, are usually the best for growing babies as you get the option of distributing a baby's weight uniformly all across. However, it should be kept in mind, the upper limit for a baby wrap is 35 pounds.