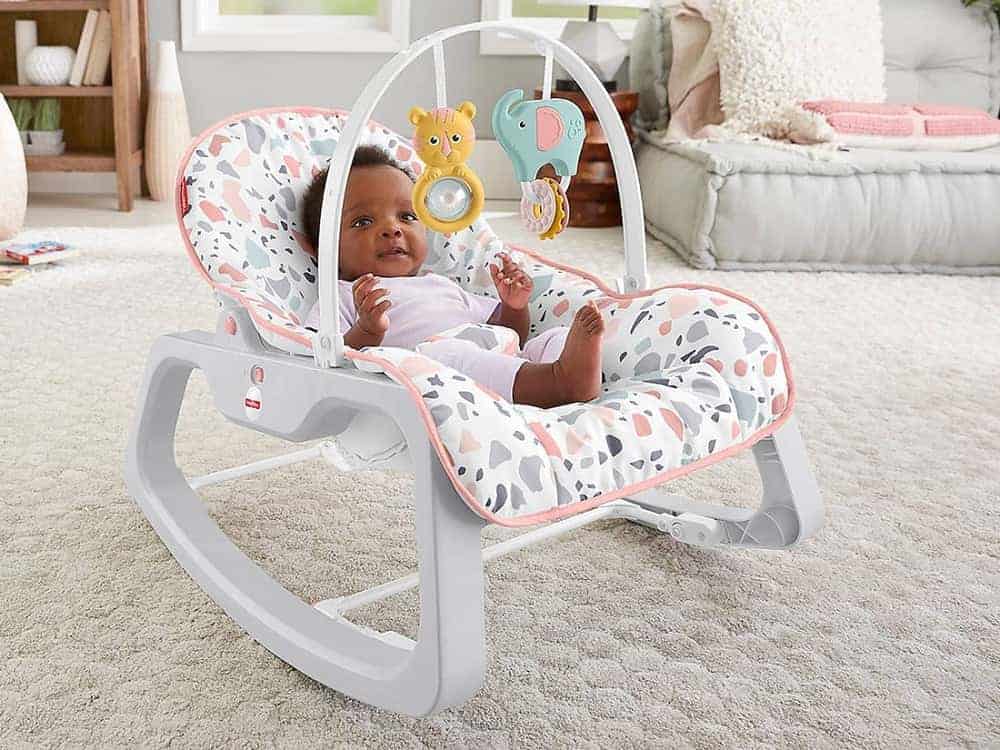 Do you find it difficult to put your little one to sleep? Does swinging the baby in your arms help them find comfort? Then best baby rockers are here for your rescue.
They are a simpler option for both you and your baby, with only one goal; to rock the baby in peaceful bliss. It is effortless, convenient, distracts them from crying, has an intuitive interface, and is designed thoughtfully. However,  there are a variety of options available in the market, from ones that swing, sing, rock to the simpler ones. To know more, read on!
How can I assure I'm choosing the right baby rockers?
To help you choose the best baby rocker, here are a few points/questions to ask yourself:
Watch videos of the sample product to know its functioning.
Visit the store and have a quick check on the products you shortlist.
Does it have a wider base for stability?
Is the baby rocker portable? Meaning does it double as a swing?
Can it be used by both a battery and an electrical outlet? If not, how does it operate?
Does it have the required speed range for your baby?
Does it have both side-to-side swaying and front-to-back swinging motion? What do you prefer?
There is a wide variety available, what is your priority, swing, bouncer, or rocker? It also depends on where you plan to place it.
Does it have reclining seats to avoid any forced sit-ups?
Does it have a sturdy frame and support? For instance, rockers with stronger legs are durable and safe for the baby, avoiding it to topple down.
Keeping These Points In Mind, Here Is A Curated List Of 12 Best Baby Rockers Selected By Parenthoodbliss:
1. Fisher-Price cradle 'n swing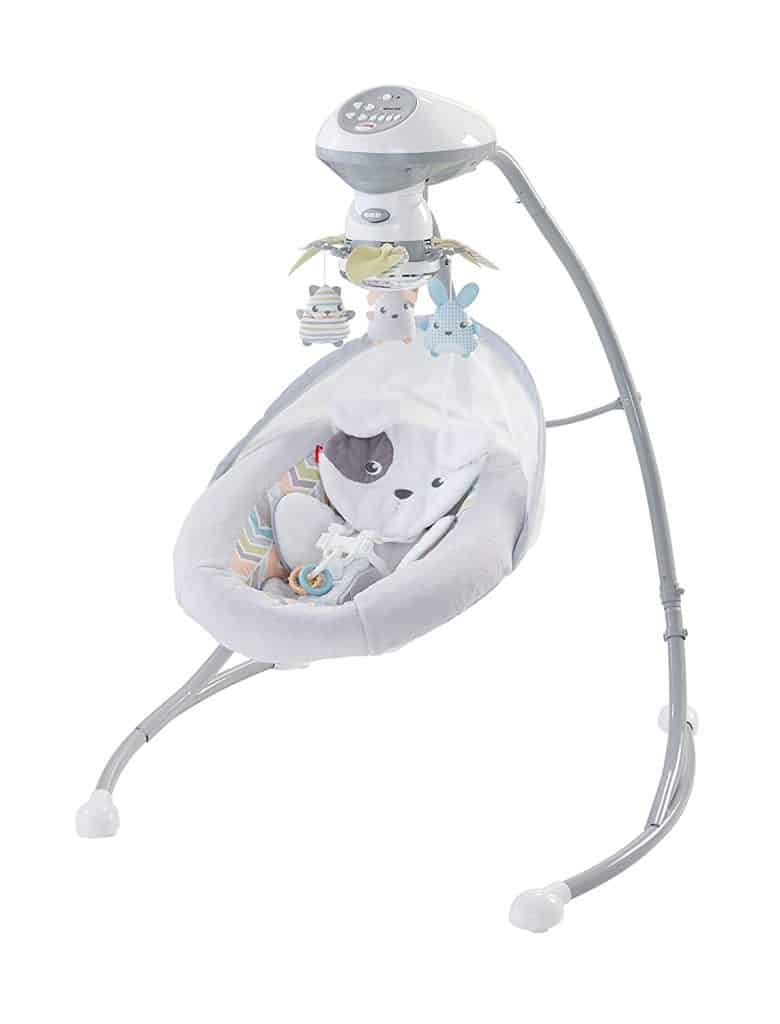 The Fisher-Price Cradle 'n Swing rocks work best for babies from birth till they are 25lbs (crawlers). It features a mirror bottom mobile, music selection, and 5 point harness for the safety of the baby. It swings in both side-to-side swinging and front to back direction and has a baby gearbox included.
However, on the downside, you will need an AC adapter or batteries to operate this non-portable baby rocker.
Pros
Rocks and swings
Engaging mobile
Recline adjusts
Cons
Larger footprint
Louder motor
Needs more space
2. Born Free KOVA Baby Bouncer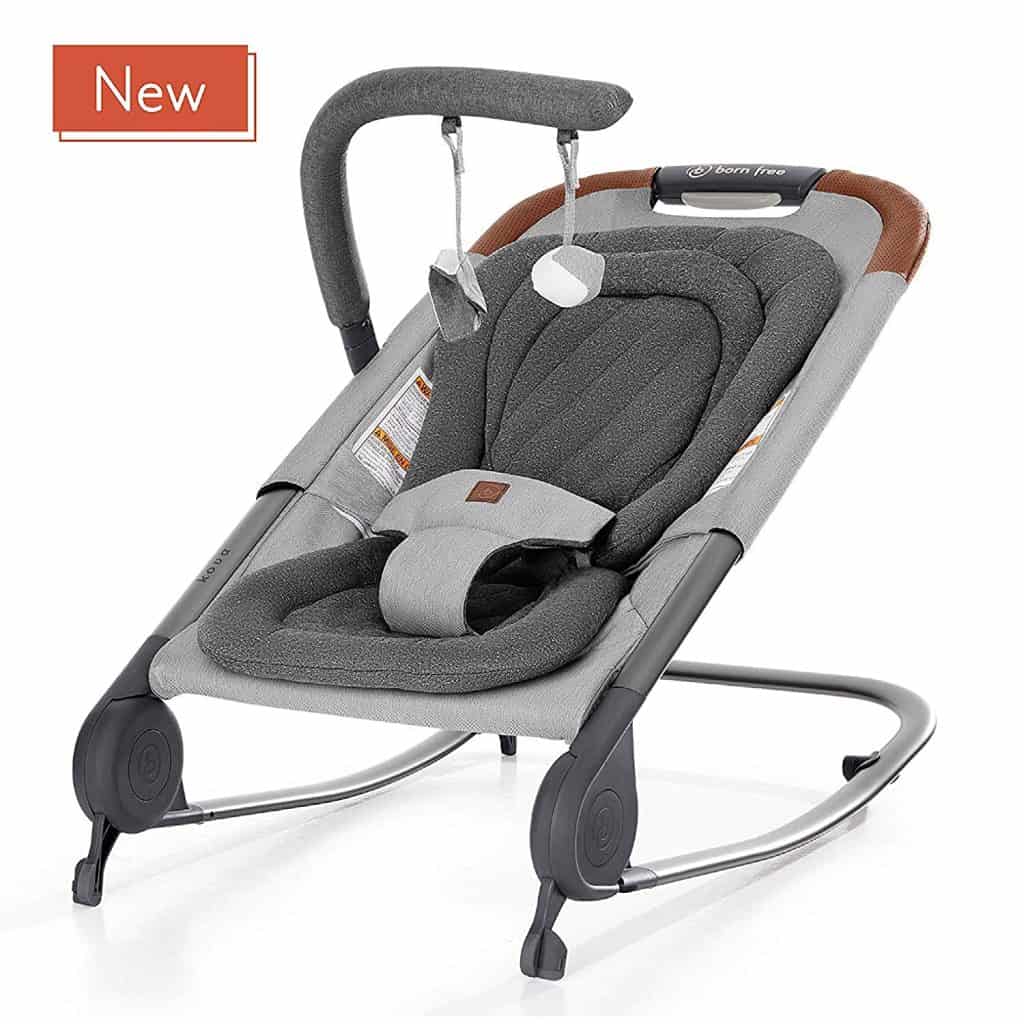 This portable KOVA baby rocker best for babies from birth to 3 months, doubles as a rocker as well as a bouncer. It doesn't need to be assembled, has a removable toy bar, is travel-friendly as it folds flat, also good for storage, and has quite a simple design.
However, it might not work for a lot of babies who prefer more complexity unlike the simplicity of the rocker, it also isn't operated by an electric power so would need to be manually rocked.
Pros
Baby-driven movement
Folds flat
Cons
Less interactive
Potentially boring for older babies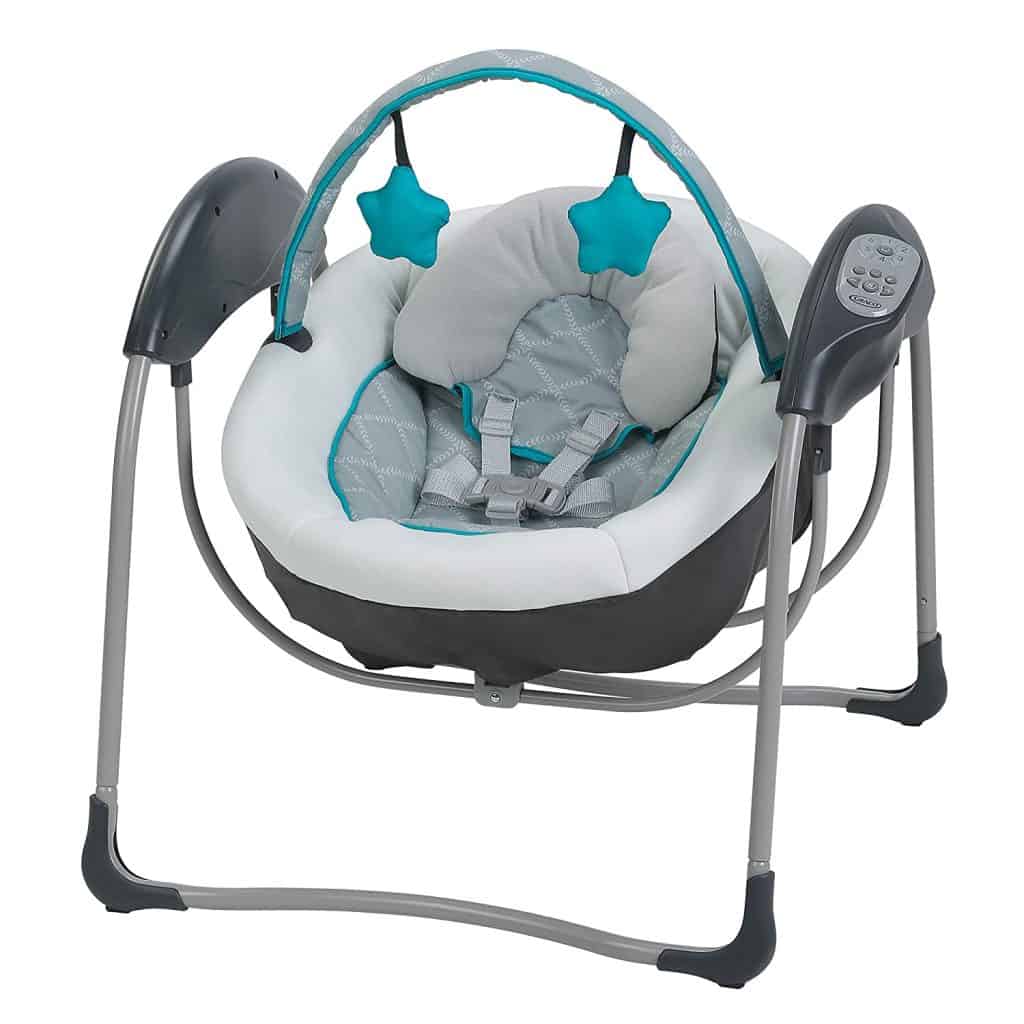 This baby rocker operated by batteries is the best choice for smaller apartments as it is smaller in size and is more compact. It features a deep, cozy seat, 5-point harness, and 2 toy bars that helps keep the little one entertained and busy. The highlight of it all, it has a smooth gliding motion, unlike the traditional rocker that provides comfort to the baby.
However, it requires parents to invest some time in its timer as it could be a bit tricky and has only one motion, that might not be loved by most babies.
Pros
Smaller footprint
Cozy seating
Cons
Lower quality
Somewhat useless infant insert
4. Fisher-Price Rock with Me Bassinet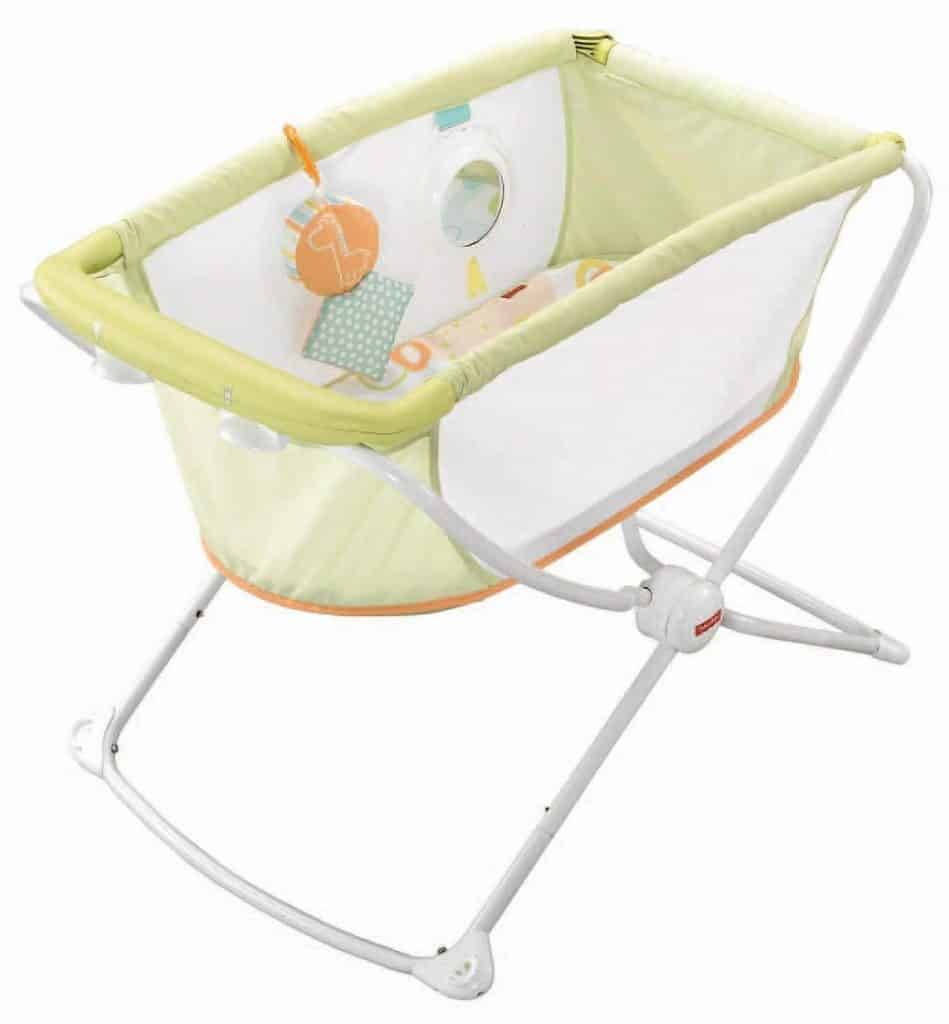 This Fisher-Price bassinet manual rocker is a great choice for babies from birth to 25lbs and helps put the baby to sleep. It could be held motionless or rocked, comes with mesh sides, and has a mirror attached. This simple rocker can also be your traveling pal as it is foldable which also helps to store.
However, on the downside, it isn't intended for older babies which makes its lifespan shorter and less durable.
Pros
Safe for sleep
Rocks or stationary
Folds for travel or storage
Cons
Larger fold
Less visibility for baby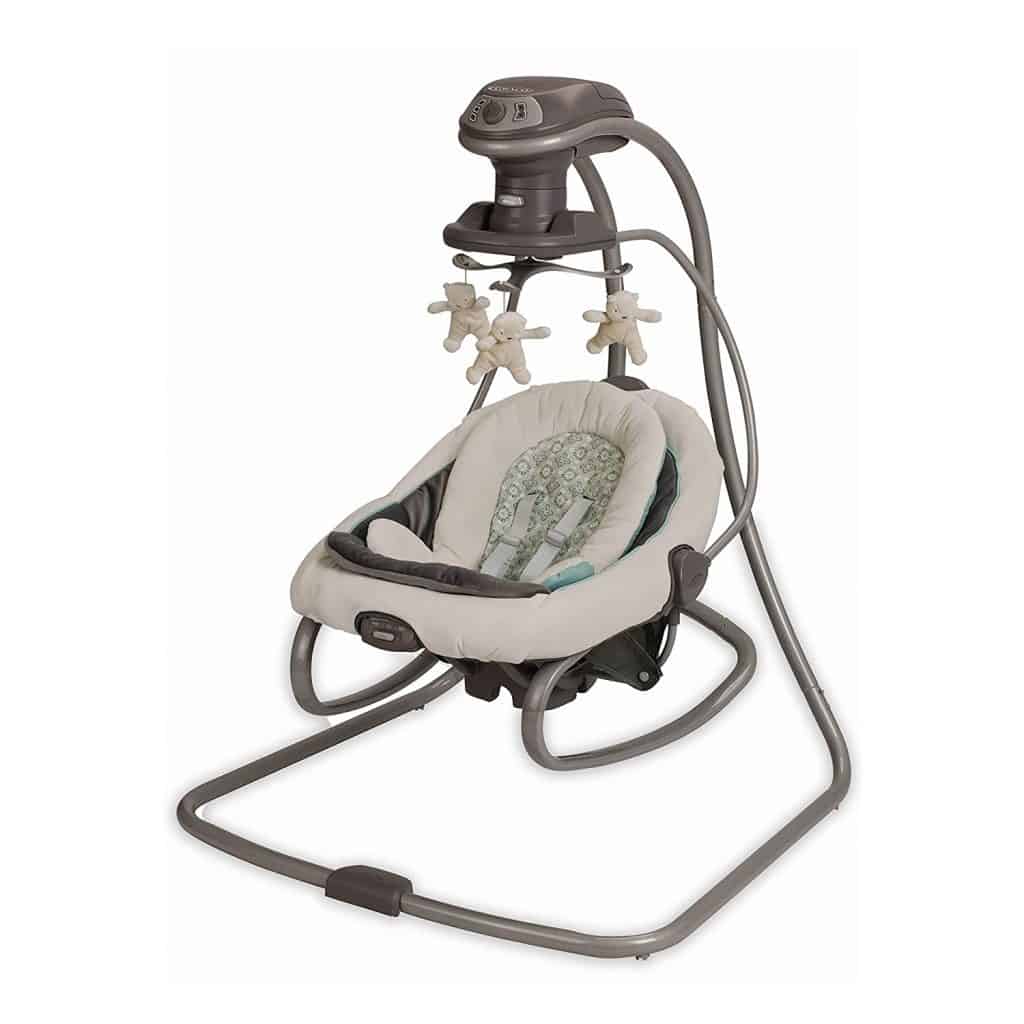 This Graco DuetSoothe portable baby rocker like most is AC adaptable or needs batteries to operate, with a useful range from 5.5 – 30lbs (swing), and 5.5 – 25lbs (rocker). It features an optional detachable vibration, 6 speeds for swing, natural sounds, and has a stylish touch that is appealing to the eye.
However, the seat lacks a rather cozy and soft comfort and has a non-moving mobile feature that isn't quite engaging.
Pros
Versatile uses
Higher quality
Cons
6. Fisher-Price circus celebration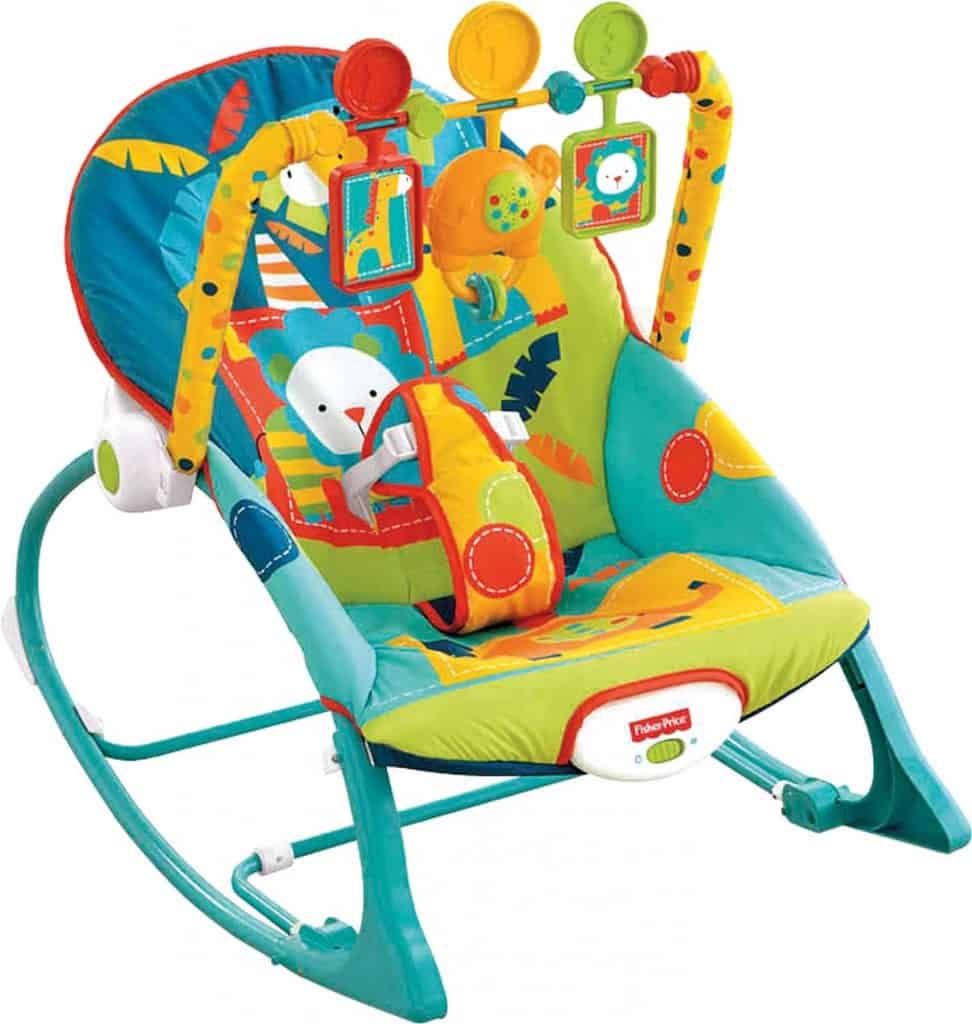 It is a pocket-friendly manual baby rocker that is a great fit for babies from birth to 40lbs. It is portable, comes in exciting bright colors with interactive batting removable toys, can vibrate, includes a compact chair, manual rocker, and a wide range of speed.
However, it is made from hard plastic clacking toys that don't work for all but for babies with high-energy.
Pros
Stimulating design
Budget-friendly
Interactive toy bar
Cons
Could over-stimulate some babies
Not good for travel
7. Fisher-Price Infant- to -Toddler Rocker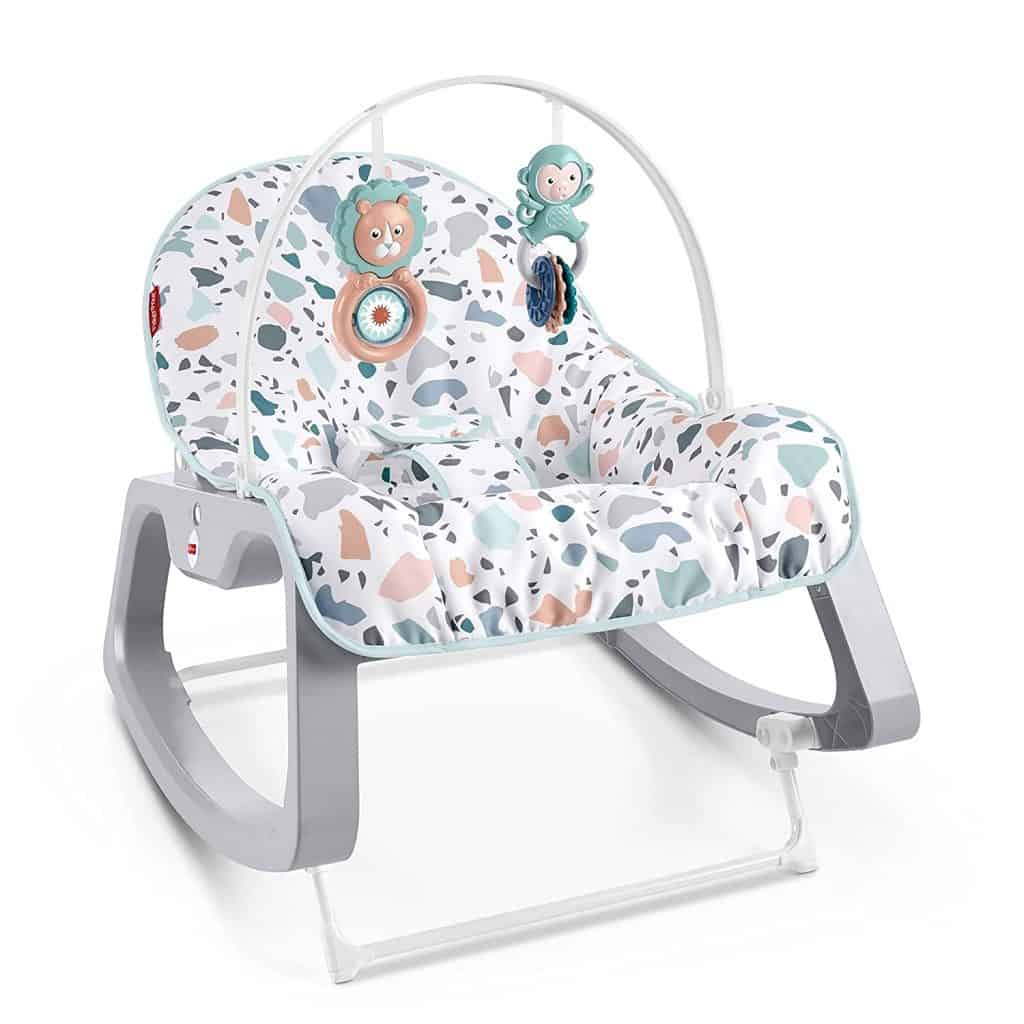 As you might have guessed already, it can transition from a rocker to a chair for the toddler from birth to 40lbs, unlike other baby rockers. It features a removable toy bar, dual rocker runners, and a machine-washable padded cover.
However, despite it being a pocket-friendly baby rockers, it does not guarantee durability and needs to be manually rocked.
Pros
Longer lifespan
Smaller footprint
Cons
Lower quality
Uninspired design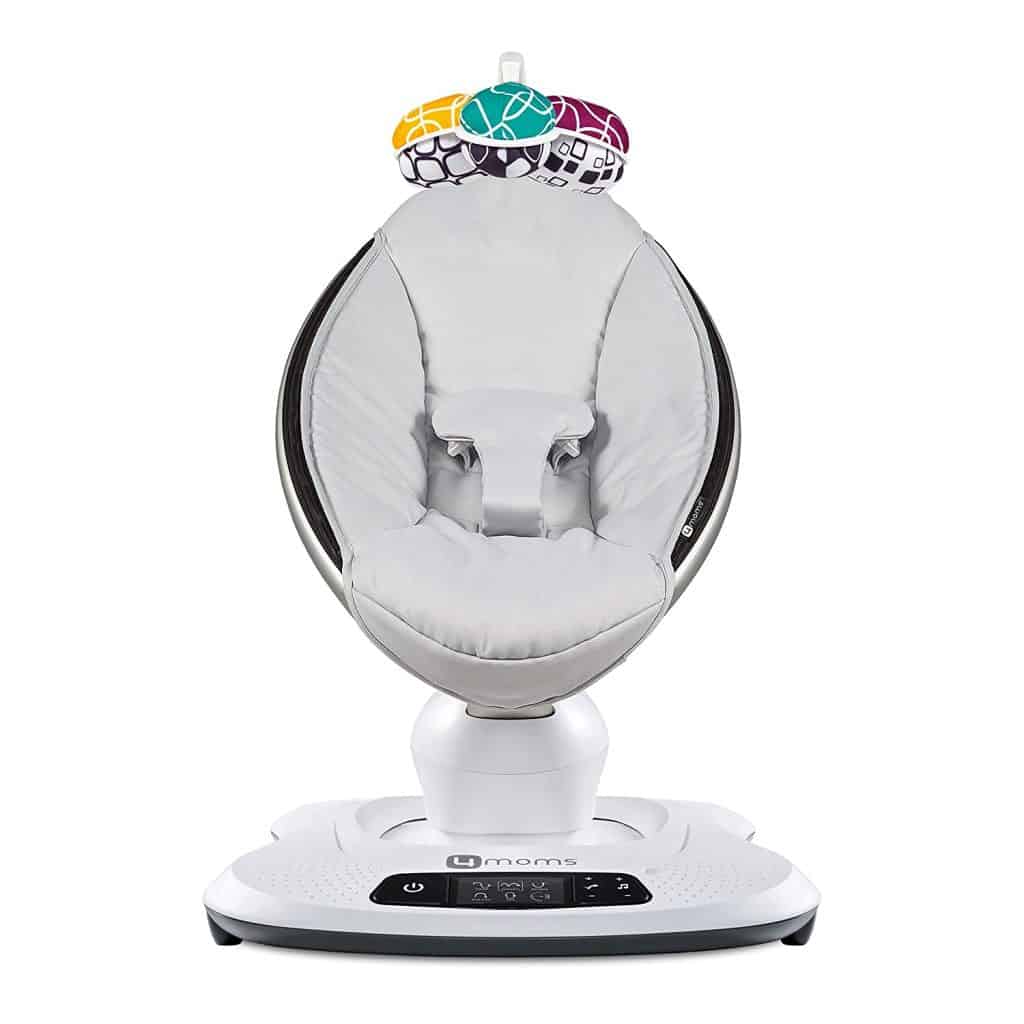 The 4moms mamaRoo 4 is an AC adaptable rocker that is best for babies from birth to 25lbs. It is a combination of both, a rocker and a swing, with a unique egg-shaped design and different movement options that can be operated via a Bluetooth connected app.
However, it would require parents to spend some time to figure out the operations as it has a high learning curve, also the movements might not always be soothing that could perhaps disrupt their sleep.
Pros
App-controlled
Unique motion
Cons
Higher learning curve
Expensive
The movements may not always be smooth
Webby portable rockers are available in three patterns, with a low profile frame, and are extendable which makes it the best pick for a growing baby. It is modern, has a sturdy and adjustable frame, and can be reclined to suit the needs of the child.

     Pros :
It is multipurpose
Durable
Has a sturdy and comfortable design
Is foldable
Can be stored easily
Cons :
The cushioning might not be comfortable for some
The quality may differ
10. R For Rabbit Picaboo Baby Rocker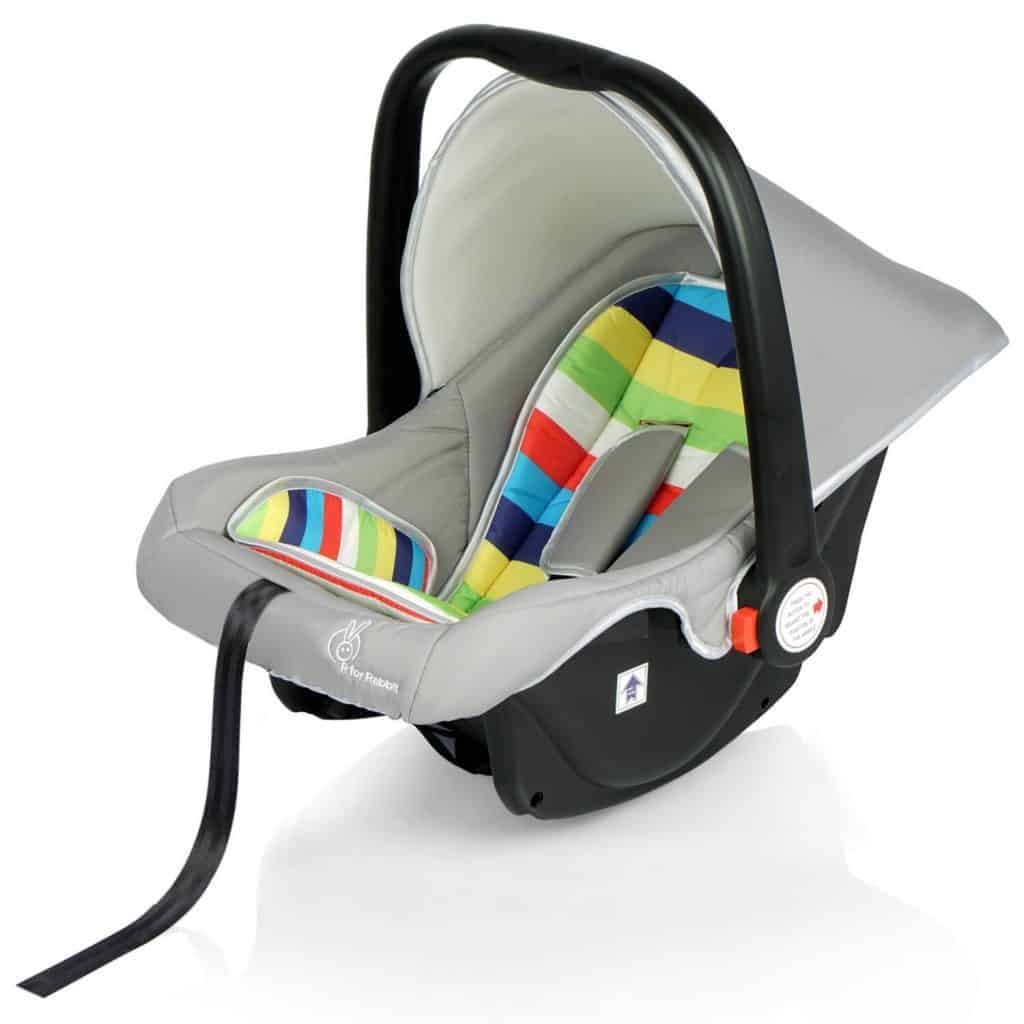 This is a multipurpose rocker that is designed as a baby seat and can be converted into a rocker, carrycot, and feeding chair. This travel-friendly rocker is extremely useful, is lightweight, comfortable, and available in two colors.

Pros
Is multipurpose
Has a three-point safety harness
Comes with a canopy
Has four-position handle adjustment
Comes with a washable cover
Cons
Might not be compatible with all kinds of cars
The seats could be too thin
11. Mee Mee 5 in 1 Rocker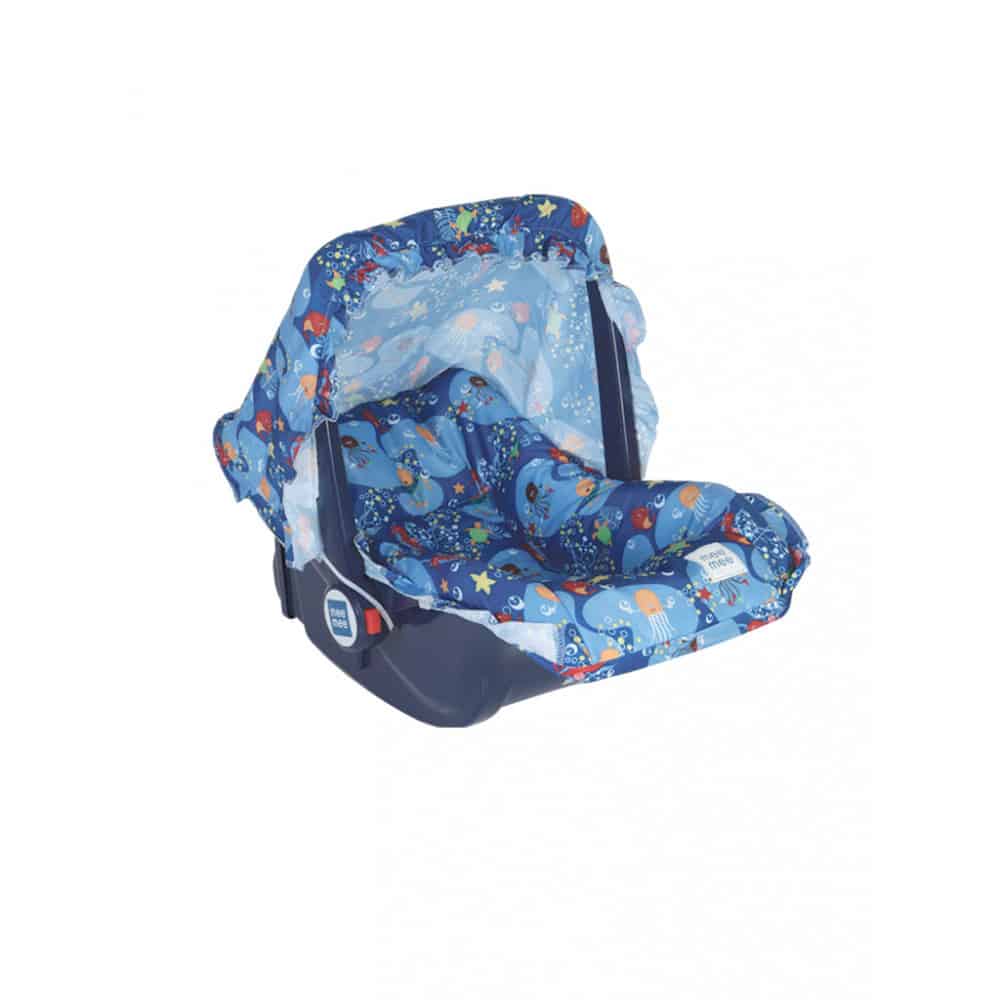 It is ideal for parents to look for baby rockers that are multipurpose, as well as durable and compatible, that grow with the kids. This Mee Mee 5 in 1 baby rocker is flexible and can be used as a baby carrier, recliner, rocker, chair, and feeding seat.
It also has a flexible handlebar that helps convert it into a rocker, has an adaptable design to meet the changing needs, and comes in four different patterns to choose from.

     Pros :
It is multipurpose
Has soft quilted seats
Is machine-washable
Comes with a Y-shaped belt for safety
Can be extended into a canopy

Cons :
The seat might not be as soft as expected
12. Baybee Safari Newborn to Toddler Rocker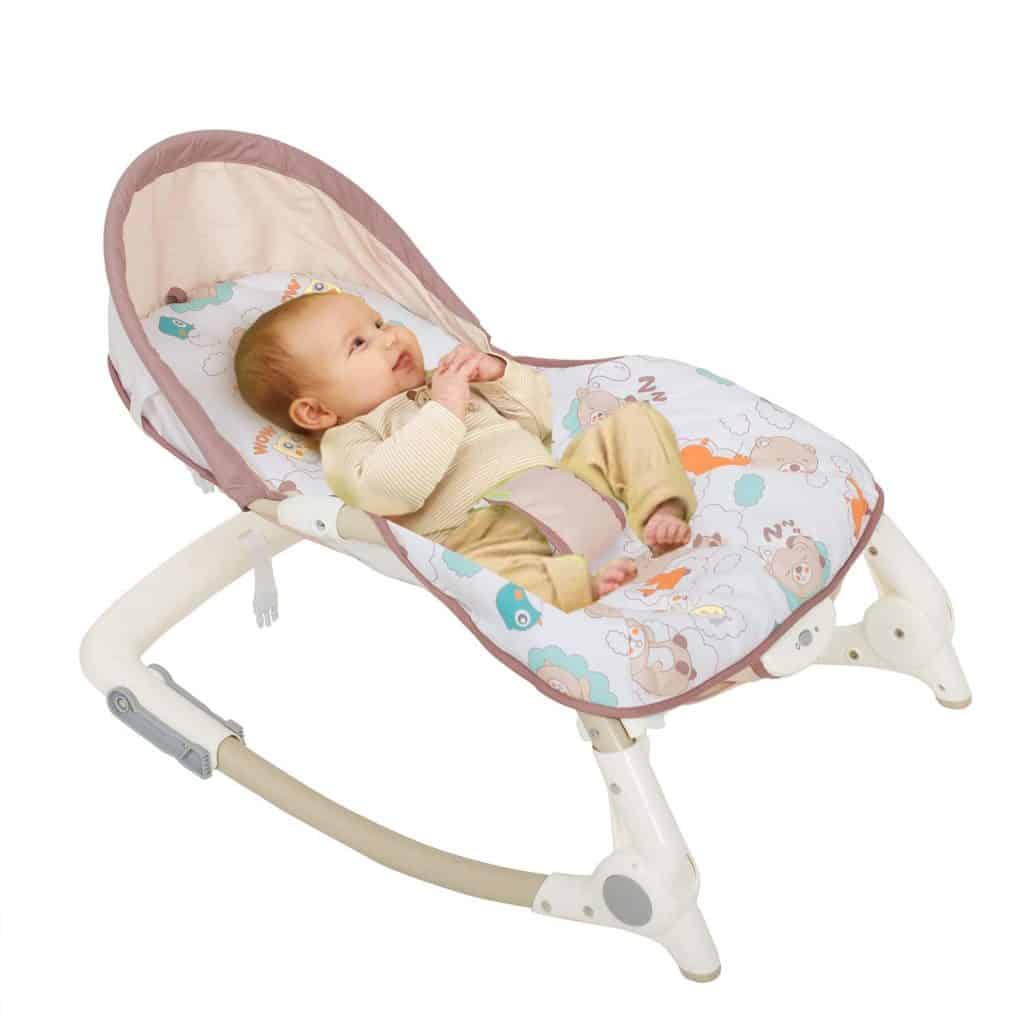 Baybee Safari rocker features an eye-catching pattern and is super safe as certified by EN71. It has adjustable incline settings, is versatile, has pre-assembled parts, and has a detachable toy bar for interactive play.

     Pros :
The rocker is easy to assemble
Comes in colorful patterns
Has soft and cushiony seat
Is durable and compatible
Machine-washable
Easy to store

Cons :
Need batteries to function
Could be too low to hang toys
Baby rockers are great for both the parents and the babies as it provides free time for the parents and beauty sleep for the little one. However, due to the wide options available across their feature, color, operation, design, etc. Therefore, the key to all is to have your requirements in place and choose the baby rocker that suits your baby the best.
Best Baby Rockers FAQs
1. Are these baby rockers/swings safe for the baby to use?
Yes, the prior motive of the design of the baby rocker is to keep the safety of the baby in mind. According to the American Academy of Pediatrics, you could also choose to check on the safety standards for a baby rocker and tally if it complies.
2. Is it ok if the baby falls asleep in the baby rocker?
According to the American Academy of Pediatrics, it is not quite advised for a baby to sleep in the same position for an extended period. However, there are baby rockers that are designed along the lines of providing beauty sleep keeping the cons in mind. Also, to be extra sure, you may check on the baby in intervals and switch them on either side to prevent flat spots
3. What are the safety tips to keep in mind while selecting a baby rocker?
Choose a rocker that has a reclining position to avoid suffocation
Make sure the baby rocker is stable to prevent getting toppled
Avoid seats with no straps for safety
Avoid small toys as it may pose choking hazards