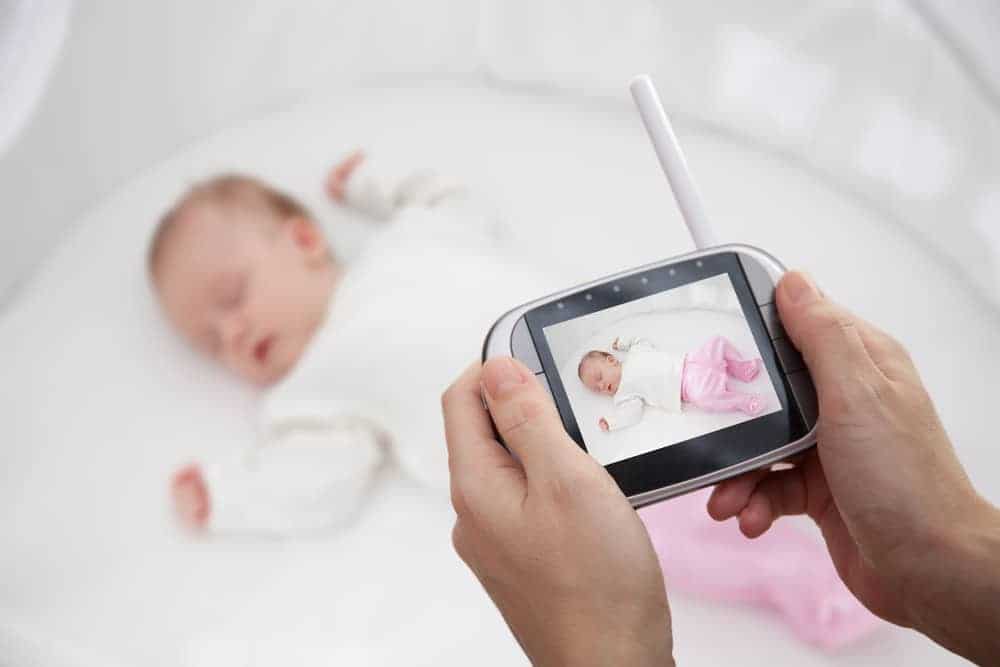 All parents seek to protect their infant. When they cannot ideally always be around or with their child, they get a sense of security having an alternative eye checking over their kid. And for cases like such, the best baby monitors are helpful gadgets that promise and make sure that they can keep a protective watch on their kid.
If you are a new parent, any time you leave your kid unattended to sleep, you would find yourself struggling with some kind of anxiety. It's a normal and natural feeling, but you know things have to be managed and finished and you can't monitor your child all the time.
Do You Need A Baby Monitor?
If you are sleeping in the same room as your baby or living in a small space where you can always hear or see what your baby is up to, you probably would not need a monitor. Otherwise, most parents enjoy the convenience that a baby monitor provides—instead of constantly checking on your child or needing to stay close to the nursery, you're free to rest. 
You can catch up on Netflix or get things done around the house anytime the baby is catching some sleep. Monitors can also double as a nanny cam to keep an eye on your child and their caretaker when you're not at home.
Shortlisted Baby Monitors
Although baby monitors can be beneficial, many parents have found basic concerns, such as short-term power, noise, interference with security, and low sound clarity. Currently, we are pointing at some of the top best baby monitors in the industry that fix those problems and provide the new parent with unique advantages.
 We will discuss the information and essential features that make these gadgets stand out, from audio displays to wireless, touchscreen, and best video baby monitors.
During the baby's bedtime, having the correct baby monitor reviews for you will take away some of the pressure and aid you to get a good amount of sleep.
Top 10 Best Baby Monitors
1. Infant Optics DXR-8 Video Baby Monitor with Interchangeable Optical Lens: Best Baby Monitors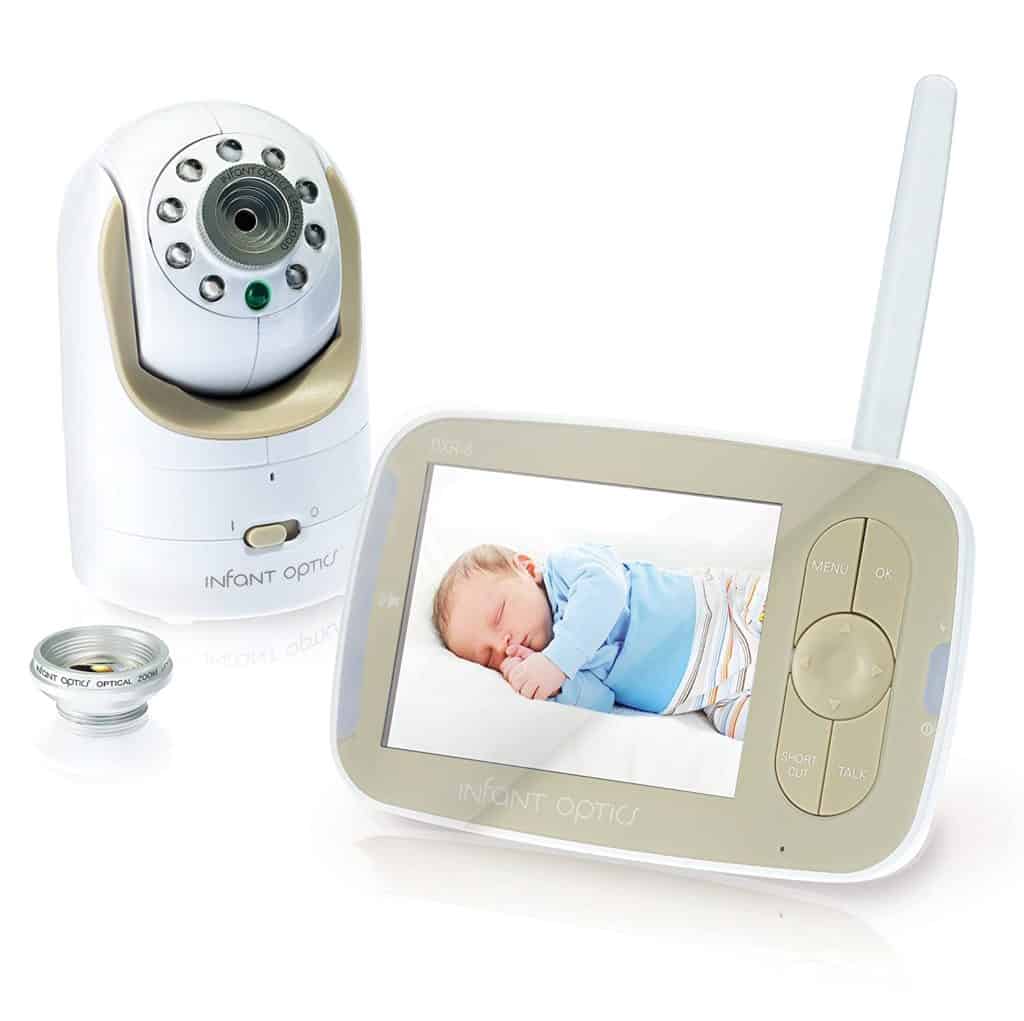 The Infant Optics DXR-8 Model is our top-rated baby monitor. At its finest, this device speaks of accuracy and efficiency. The DXR-8 offers the comfort of monitoring without really accessing the crib and seeing your infant. The wide-angle lens and the option to focus in and out ensures that when somebody else walks into the room, you can understand. 
The Infant Optics DXR-8 with the potential to customize the lens is the first baby monitor yet. You're going to have to buy the adjustable lens individually, but if you do, it allows you to switch the focus without changing the direction of the camera's tilt.
2. Nanit Plus: Best Baby Monitors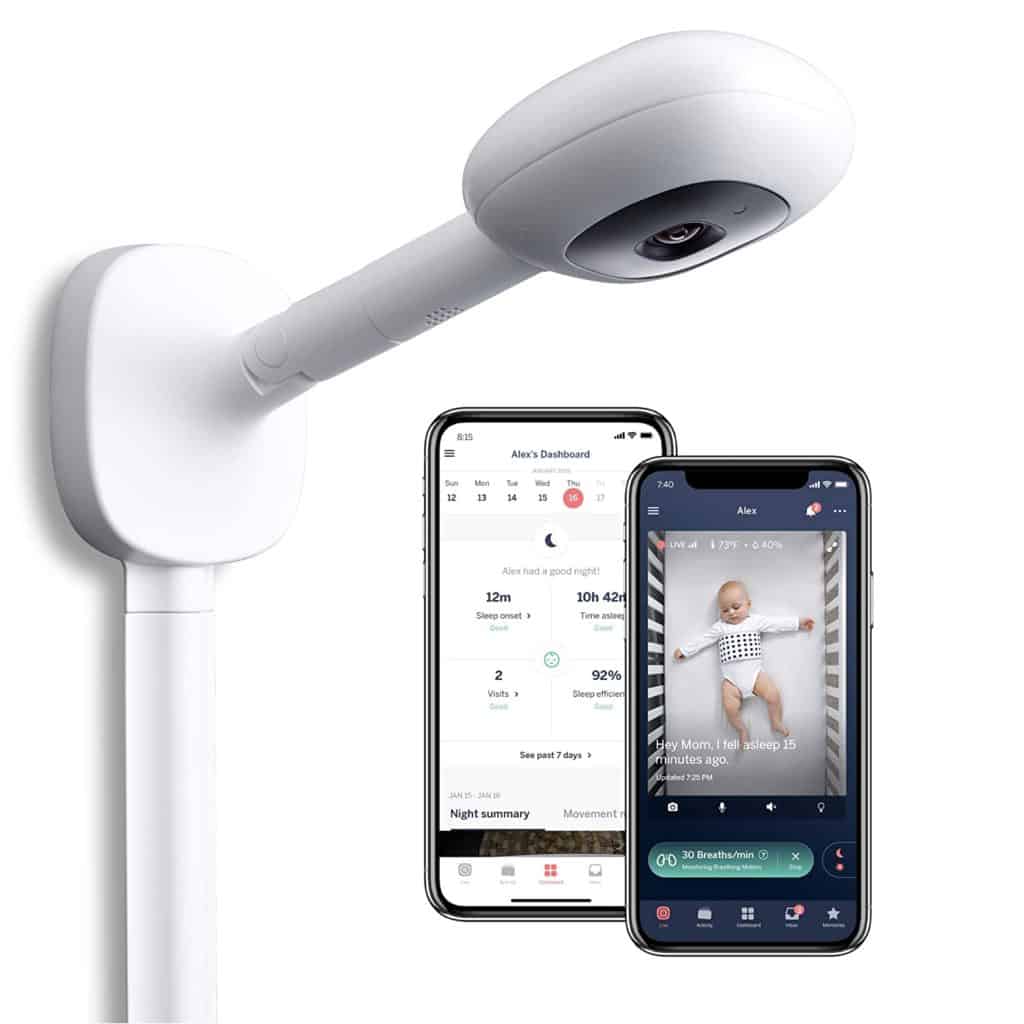 The Nanit Plus is a wall-mounted HD camera, one of the most sophisticated baby monitors you can purchase, designed to give you a panoramic view of your child as they nap. This highly advanced monitor provides a lot of innovative features such as night mode, sleep timer, and more, enabling parents to track their kids from their smartphones. 
For parents who would like to keep a record of everything, it's a perfect baby monitor. They would be willing to utilize the provided app to receive information about the wellness of their kid.
 Nanit Plus has more functionality than any other monitor for babies that we have evaluated. You not only have the ideal view for seeing the nursery but also have default functions such as night vision, breath tracking, and temperature and humidity sensing controls.
3. SereneLife Wireless Video Baby Monitor Dual System: Best Baby Monitors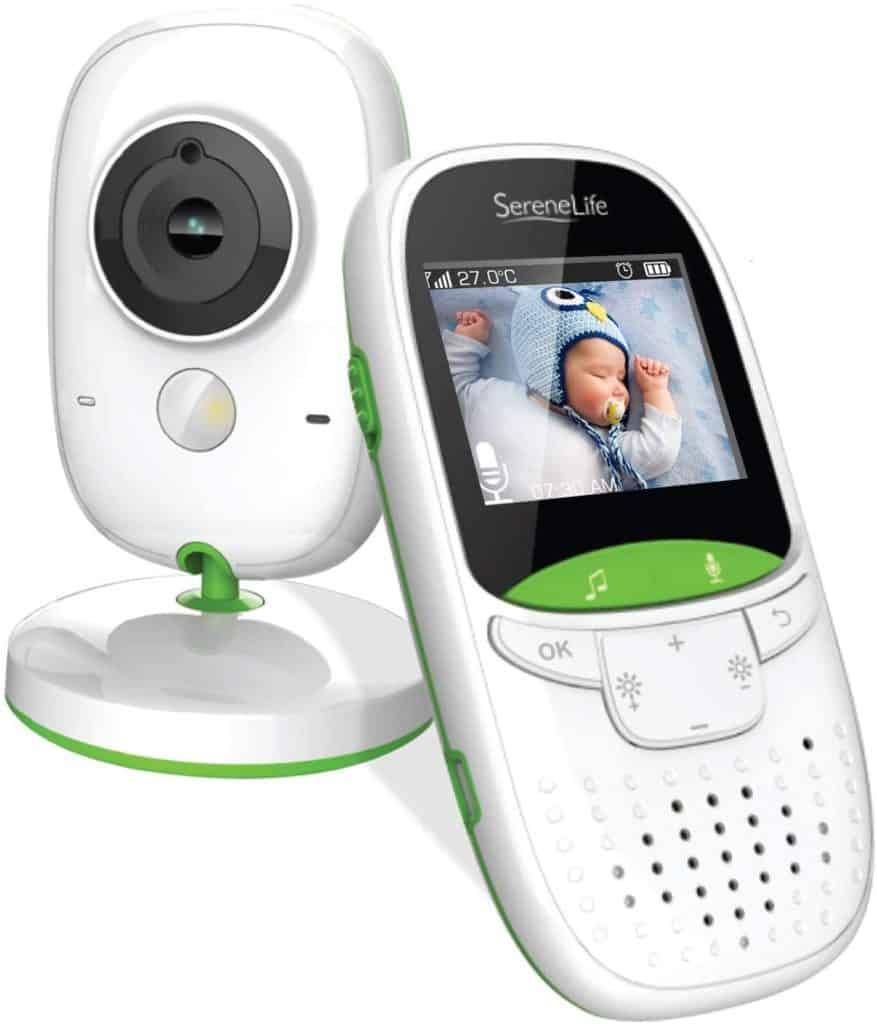 Your baby's day and night tracking will get simpler when they grow up. Though the initial months are exhausting, and you might never get much done in the home if you're too anxious. Both audio and video quality are provided by the SereneLife Wireless baby monitor, enabling you to do your job during the baby's naps. 
Through the 2.4GHz frequency band, a 3.2-inch wireless screen delivers digital video. As you can take it everywhere in the home, up to 850 ft, the battery-powered display provides wireless use. 
For long shifts of use, a built-in rechargeable battery makes life easier and it also has a built-in thermometer that displays how warm the room is.
4. VAVA 720p HD Video Baby Monitor: Best Baby Monitors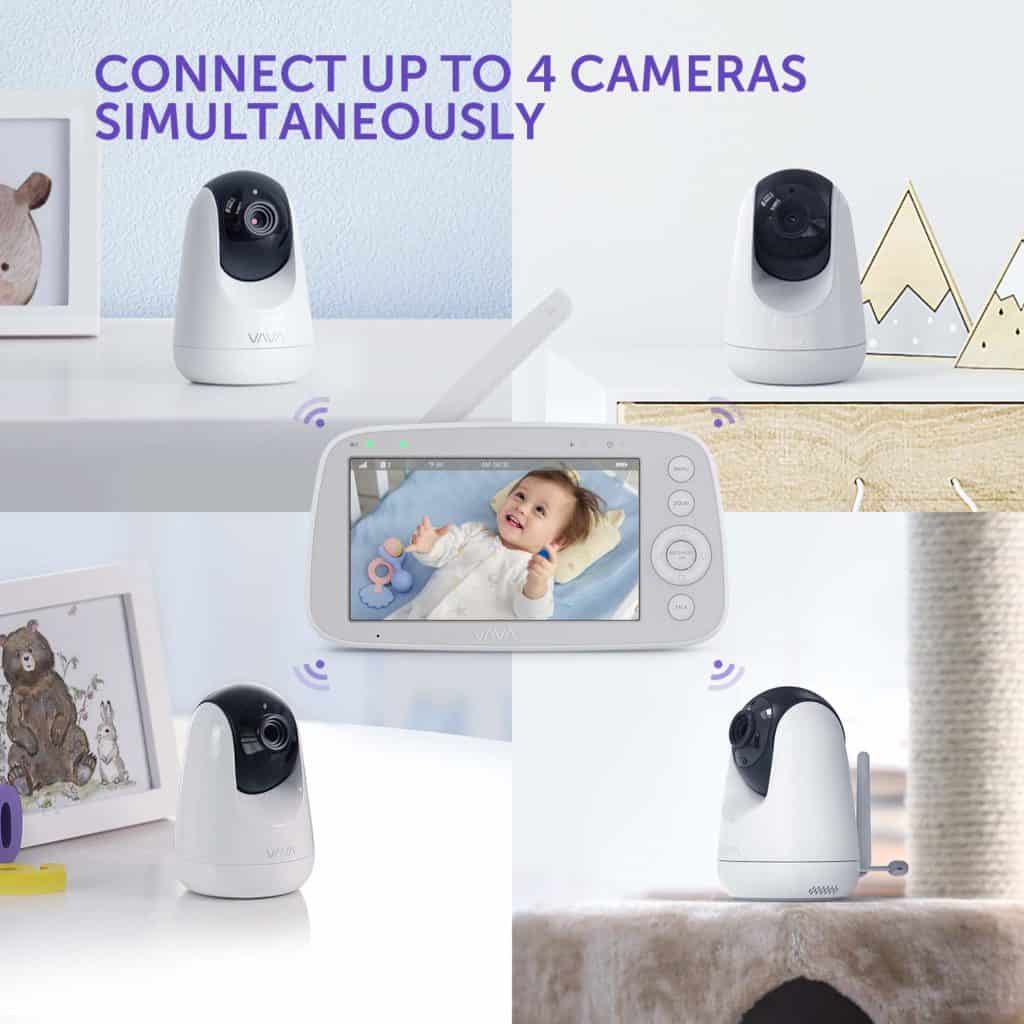 The VAVA 720P HD Video Baby monitor provides clear, real-time images with an incredible level of precision for parents looking for a video monitor that enables them to turn and rotate to look through the room. The screen is much bigger than 5″. The handheld monitor will last up to 12 hours at a time by using the rechargeable battery while constantly running in video mode.
On the handheld display, there are 7 volume level cues, so when your baby begins making sounds, there is a visual warning. With a display far larger than most other video baby monitors, the VAVA 720p lets you check your baby conveniently. The camera can be fully operated by the handheld monitoring unit remotely.
5. Owlet Smart Sock Baby Monitor: Best Baby Monitors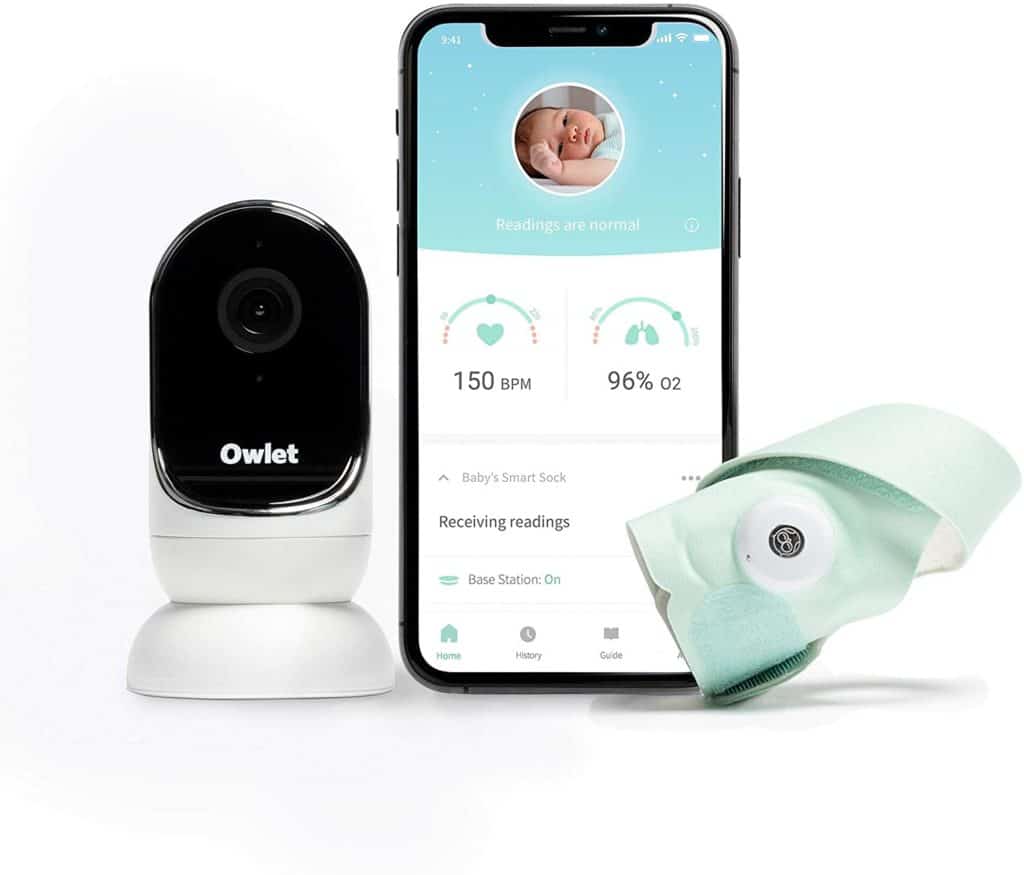 The Owlet Smart Sock, the most exclusive monitor on our list, is a wearable monitor that watches the heart rate and oxygen intakes of your infant. If something goes unusual as identified by the Smart Sock, it will automatically alert you through a message on your smartphone and also lights and sounds originating from the access point in the room of your kid. 
The Owlet Smart Sock is meant to be worn around the ankle and foot of an infant. To monitor heart rate or oxygen levels, it uses established technology and relays the information to the base device. The most significant aspect is that when there is an issue, it alerts you immediately.
6. VTech DM221 Audio Baby Monitor: Best Baby Monitors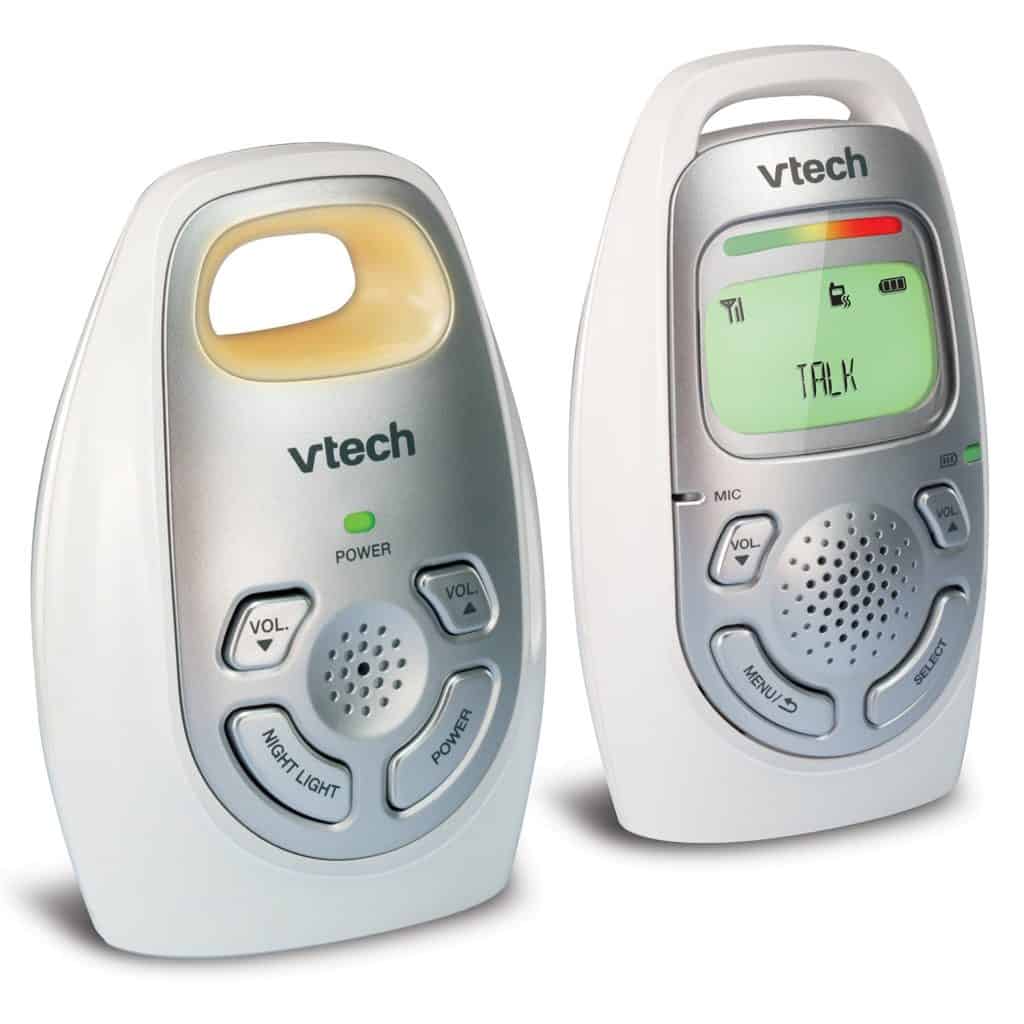 The greatest listening baby monitor we have reviewed is the VTech DM221 Audio Baby Monitor. It also helps parents by parental controls to speak back to their infants. Battery life is one big benefit of an audio-only monitor. The parent monitoring system in this package will operate on a single charge for up to 18 hours. You may opt to get either one parent monitor or two while shopping. 
Another advantage of an audio-only baby monitor with an impressive 1000 foot range is that it is much less costly than a video monitor. We like the function of vibration that makes it convenient to detect when your baby starts to move.
 There are quite a few creative functions on the VTech DM221 Audio Baby Monitor. On top of the transmitter is a nightlight that provides a warm light at night. An intercom option is also available that enables parents to talk and pacify their kids. 
7. Wansview Wireless 1080P IP Wi-Fi Home Surveillance Camera for Baby: Best Baby Monitors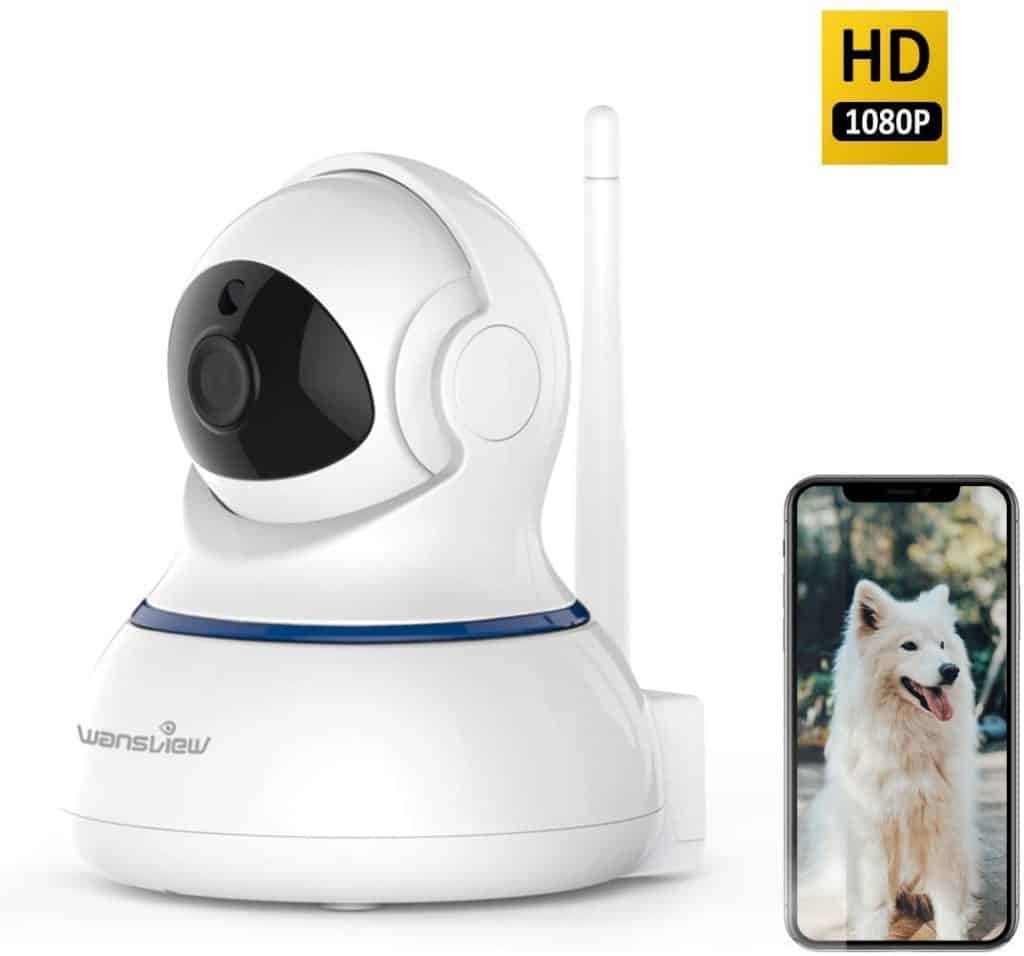 Using Android / iOS mobile devices, Apple Mac applications, and PCs, the Wansview baby monitor connects wirelessly. With Alexa, Amazon also sells this item as the two-function combined, but when buying, it is not important to have one. That said, this could be an interesting choice if you also own Alexa. It is more of a general-purpose camera than a specific monitor for infants, but it gets things done well past their infant ages and can even be used alternately.
This camera records 1080 pixels per image. It offers high-quality videos that mean you're not going to skip anything day or night. Using the Wansview app anyplace and at any time, the camera helps you to use it easily. The system will start filming 24-hour security tapes on your PC after its links with your home Wi-Fi.
8. iBaby Care M7 Smart Wi-Fi Enabled Digital Video Baby Monitor: Best Baby Monitors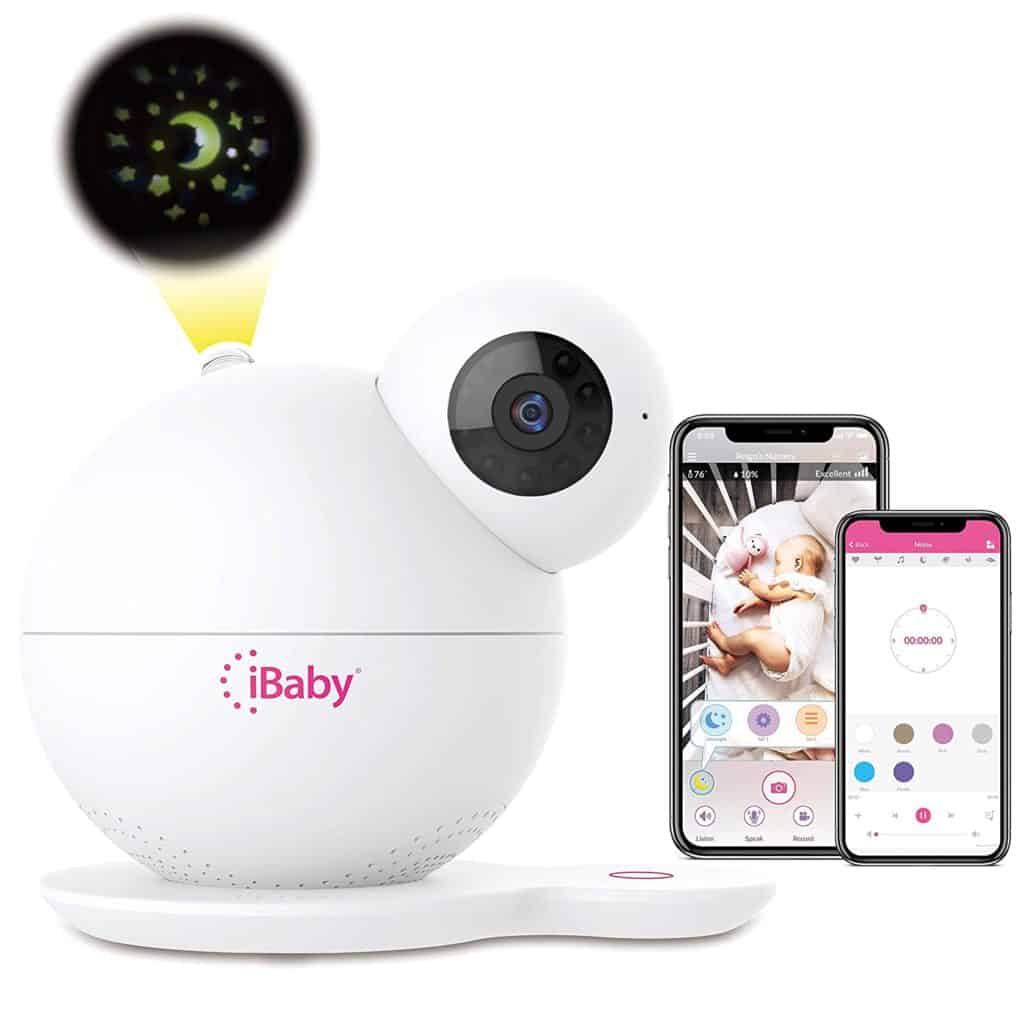 The iBaby Care M7 is the latest monitor model that enables your baby to be watched from the ease of your smartphone. This system takes the form of a spinning snowman and also contains night light from the moon and stars to assist relax finicky kids. In a white plastic frame, this display houses a camera. It is visually attractive and will go with every decoration side by side. At the bottom of this monitor is a motor which helps the camera to move for full room tracking. By simply tapping your smartphone's screen, it also turns to 100 degrees.
Built-in microphones and speakers are used by iBaby to warn you whenever the child begins to whine. It also involves two-way contact to hum and calm the child asleep. You can play preset children's songs or music straight from your mobile using the iBaby display.
9. BabySense Video Baby Monitor Digital Camera with Night Vision: Best Baby Monitors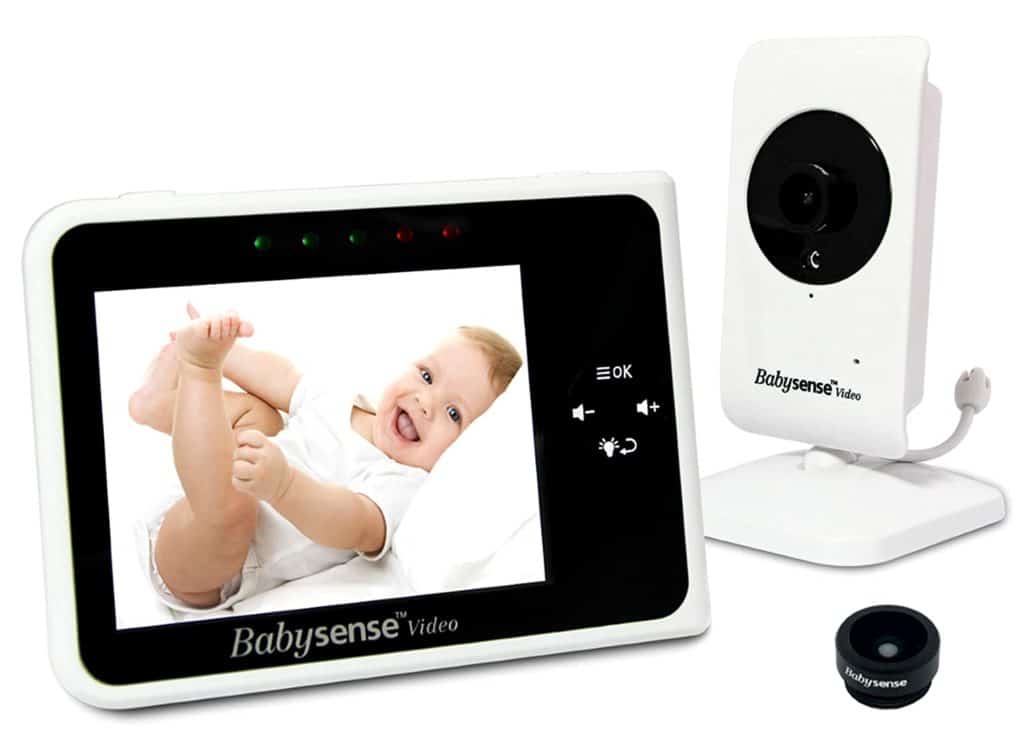 Baby monitors are no longer just audio-enabled. The capacity to monitor the activities of your baby on a computer comes with innovation. With a stellar night vision mode to keep track of your baby even in the darkness, the Babysense Video Baby Monitor offers this comfort and far more. 
A lightweight computer that you can carry around the house comes with the parent unit. You'll appreciate this is compact and it uses lithium-ion rechargeable batteries. On a wide 2.4-inch screen, you get to see the child. It gives a 2x optical zoom as well. It's not as good as the best monitor out there, but for those precious moments, it still helps you to see your newborn baby near as possible. And, that option is significantly cheaper than that. 
This display also offers long-range coverage with a reach of detection of 900 ft.
10. Philips Avent DECT Baby Monitor with Night Mode and Temperature Sensor: Best Baby Monitors
In a system that will be versatile over a long-range, The Philips Avent Baby Monitor provides you best value. With a detectable distance of 900 ft, this monitor helps you to move out of the house while the baby is sleeping, thus safe in the knowledge. 
A 1.6-inch LED screen comes with this monitor. It showcases the connection speed, room temperature, and battery status. The parent unit is powered when the child cries or shifts, and it vibrates and lights up. The more activity there is, the more lights are seen. 
Using 2 AA rechargeable batteries, this unit works. It gives you a battery capacity of up to 18 hours, which gives you hours of use before thinking about a low battery.
Six New-to-market Monitors
The Lumi Ultimate Baby Monitor Bundle ($279) from Pampers tracks the movement, activity, and more. You can auto-track sleep 24/7 as it connects with the brand's special diapers.

The Arlo Baby ($130) is a smart monitor that has amazing HD video and advanced night vision, rechargeable batteries, a custom music player, a multi-colored night light, and air sensors.

The Nanit Complete Monitor System with Breathing Motion ($379.99), a step up from the Nanit we know and love. In addition to crystal clear video and sleep tracking, now it offers breathing motion monitoring

Snuza ($99) makes a line of wearable monitors that monitor your baby's sleep patterns as well as their breathing.

The Eufy ($159.99) has night vision, room temperature, and an extra lens for a wide room/zoom.

The Wyze Cam ($23.99) features enhanced night vision and a unique, flexible camera design with a magnetic base that mounts anywhere, no screws required.
Best Baby Monitors: Final Thoughts
Monitors for babies are a gift. During an initial couple of weeks, we all know the excitement and challenge of parenting an infant, but it doesn't mean you're exhausted from your core. By becoming the additional eye as you go with your day, let these baby monitors offer a bit of assistance. 
We have tested every baby monitor we can find, and now you ideally have the data you need to buy the best one for yourself.
Best Baby Monitor FAQs
1) What are baby monitors used for?
Simply put, baby monitors are systems that are used by parents to remotely monitor the baby's sounds and movements. They are mostly needed during the night. Therefore, it is important to know that these baby monitors are designed to amplify the baby's sounds even if it is just a little. So, make sure you place the monitor in a place that doesn't disturb your sleep and also helps you keep an ear on the baby monitor.
2) When should we stop using a baby monitor?
There is no cut-off rule for parents to stop using a baby monitor as it does no harm and is based on your requirement. However, generally, parents tend to switch the baby monitors off for the baby at around 6 months old. This is perhaps a better way to make sure you get better sleep, and also helps in the healthy sleeping development habits of the baby.
3) Does the baby monitor affect your sleep?
If you are a person who tends to wake up even if the pinfalls, the baby monitor might just cause you to wake up even when the baby gently coos. This is because these baby monitors are designed to amplify the baby's sounds for you to know of them. This might just cause disturbances in your night's sleep.
4) Is a baby monitor necessary?
If you are sleeping in the same room as your baby or living in a small space where you can always hear or see what your baby is up to, you probably would not need a monitor. Otherwise, most parents enjoy the convenience that a baby monitor provides, instead of constantly checking on your child or needing to stay close to the nursery, you're free to rest.