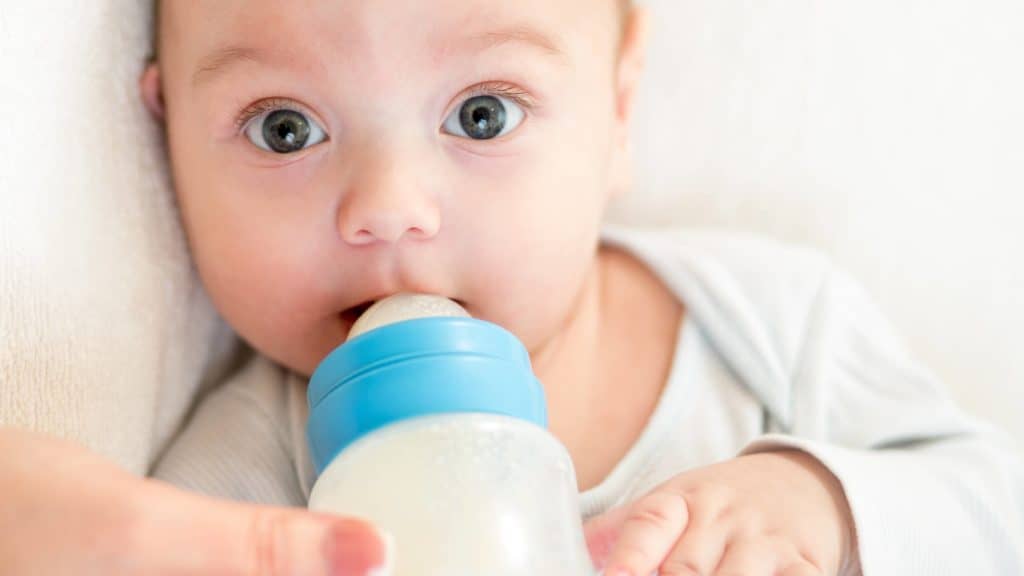 It is quite common for the baby to have gas as their immature digestive system takes time to break down the food they consume. This results in gas also as babies tend to gulp extra air even while crying, and even sucking on a pacifier.
However, when a baby has gas, it is quite a hardship for both the parents and the babies. These best formulas for gassy babies will make digestion easy and provide comfort to the baby!
Here is a list of the best formulas for gassy babies
1. HiPP comfort organic baby formula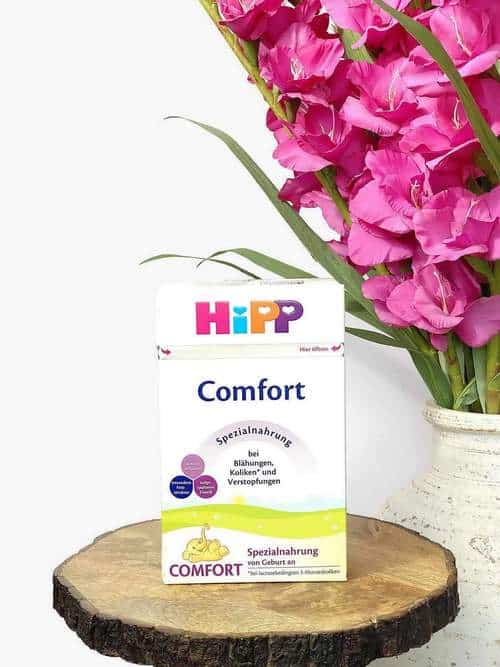 This European specialty baby formula could be used from birth. It has reduced lactose content, and prebiotics and probiotics, with no added sugar that makes it great for a first try. However, they are hard to find in supermarkets.
Pros
No added sugar or corn syrup
A comfortable blend for easy digestion
Has European based ingredients
Is GMO-free
Good "first step" formula
Includes prebiotic and probiotic
No Soy
Cons
Available in few sites online like LittleBundle.com, OrganicBabyShop, and MyOrganicCompany
Isn't rated by the FDA (Food and Drug Administration)
Expensive
Not strictly lactose-free
2. Enfamil ProSobee lactose-free infant formula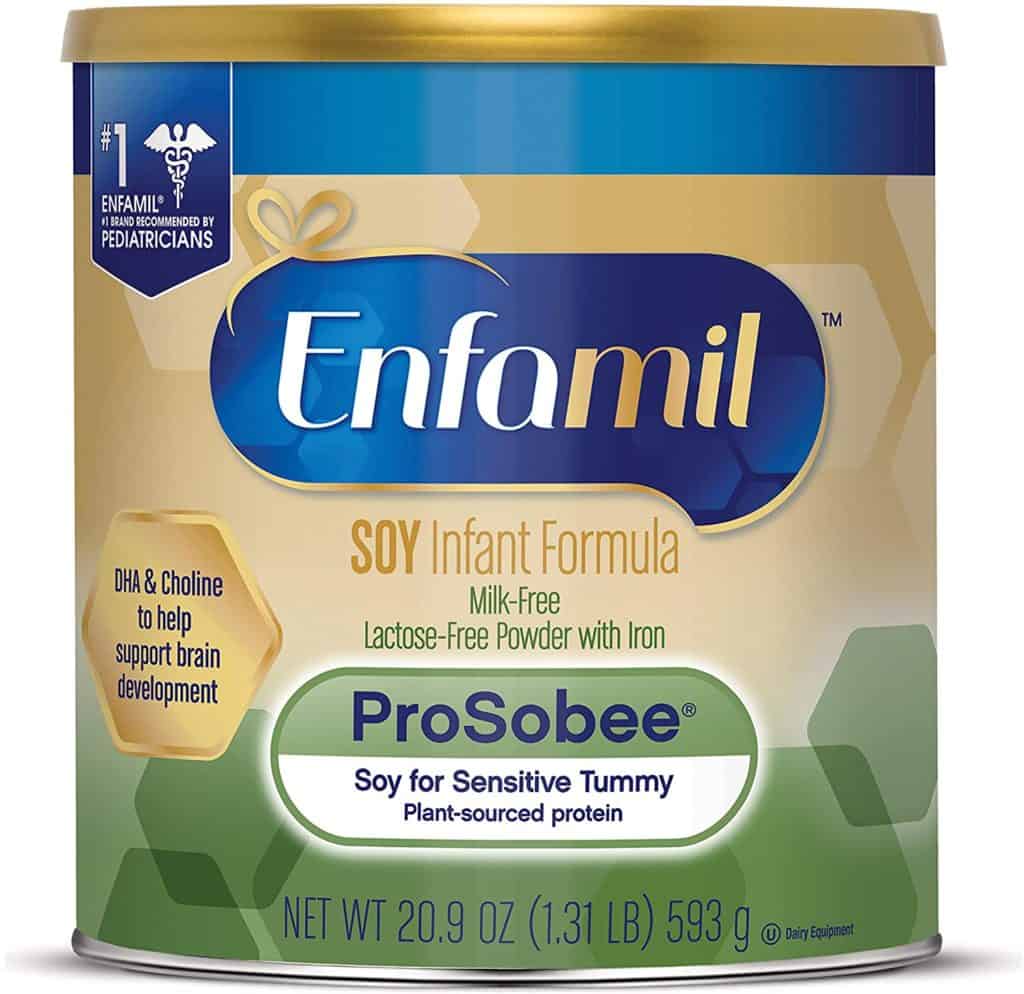 This is a soy-based baby formula that is dairy-free, making it ideal for a lactose-intolerant baby. It contains essential nutrients that help the baby enhance their motor, cognitive, and communication skills and is a good nutrient replacement.
Pros
Great for lactose-intolerant babies
Highly effective formula for the baby
Cons
Stir in well or the formula might have clumps in it.
3. Enfamil gentlease NeuroPro non-GMO infant formula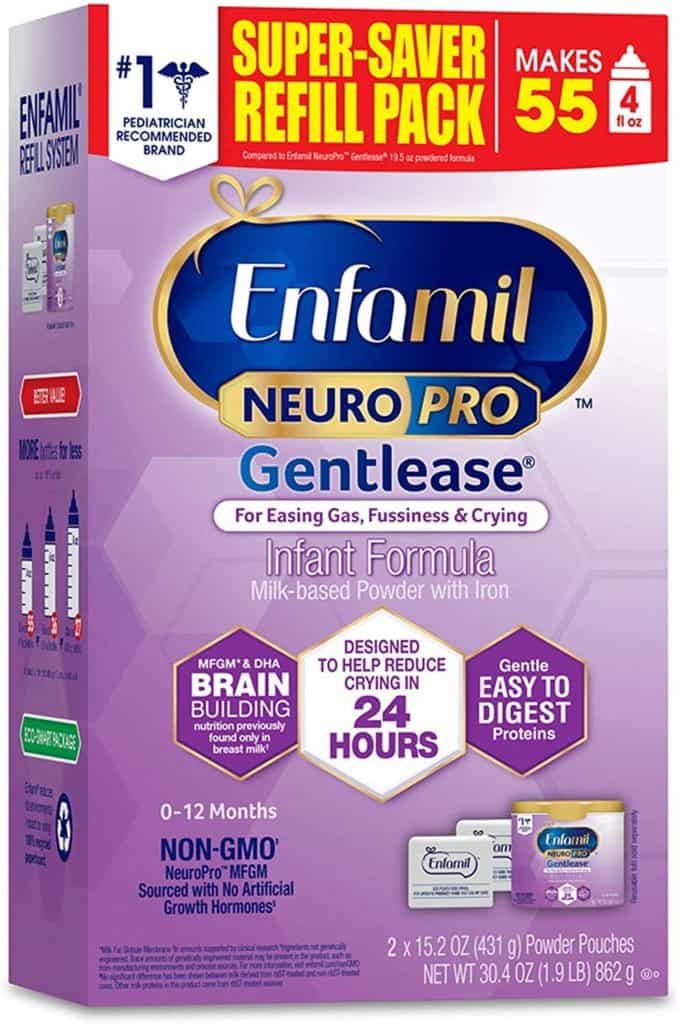 This is a milk-based formula with fewer amounts of lactose, that works great for babies with gas pain and reflux. It provides milk protein (broken-down), is easier to digest, and provides quick-relief to the baby. Adding it that, it not only helps the baby with gas but also supports the development of the brain.
Pros
Has a good amount of DHA and Omega-3 fatty acids
Includes 30 different nutrients
Boosts the immunity system of the baby through its nutrients and vitamins
Cons
Has quite a bitter and strong smell
4. Baby's organic non-GMO toddler formula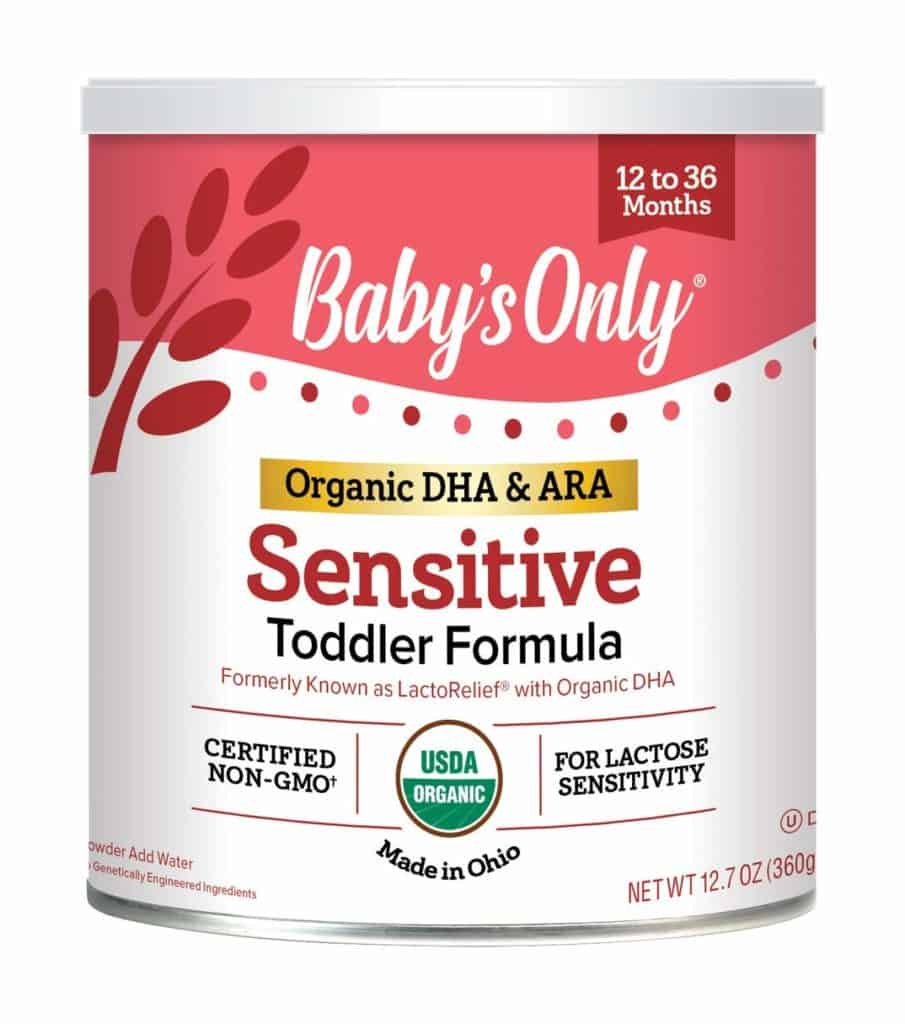 The Baby's organic formula is dairy-based with no GMO ingredients and gluten. It includes a good amount of healthy fatty acids and DHA, that help in the development of the baby's body and brain.
Pros
Does not include GMO ingredients like corn syrup, syrup solids, or hexane processed DHA
Has a good smell
Has no greasy residues on the bottle
Affordable
Produced by cow's milk
Cons
There are observations by mothers stating the baby's poop to have become harder after the formula
5. Earth's best low-lactose organic sensitivity formula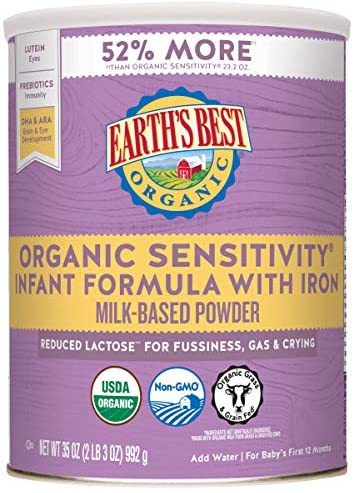 This formula helps the baby digest easily and is rich in fatty acids like Omega-6, Omega-3 that help develop eyes and brains, and iron which fortifies the body of the baby. Adding to that, the Earth's baby formula has kosher, is free from artificial flavors, and has no fertilizers or synthetic pesticides.
Pros
Gentle formula
Helps in gas and stomach problems like colic and acid reflux
Tastes good
Cons
Shake well to avoid clumps
6. Similac sensitive baby formula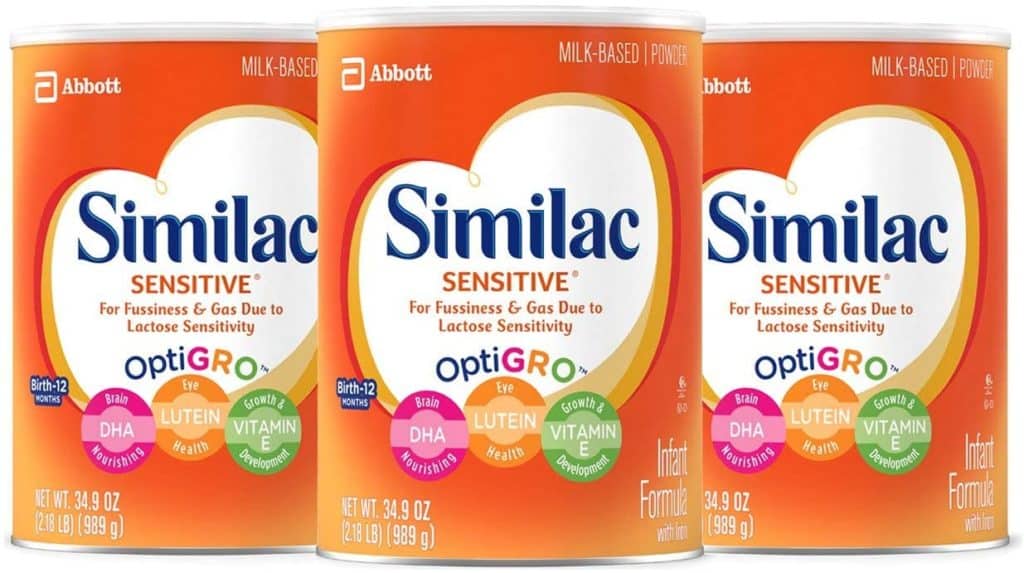 This is a sensitive baby formula that has iron included, helping the baby get rid of gassiness. It is known for its cow's milk formula, has no lactose, contains nucleotides that boost the baby's immunity, and cures gas.
Pros
Effective baby formula to lower baby's gas
Free of lactose
Easily convenient to scoop the formula out
Cons
It gets a bit foamy when prepared
Not suitable for lactose intolerant baby's
7. Gerber good start soothe infant formula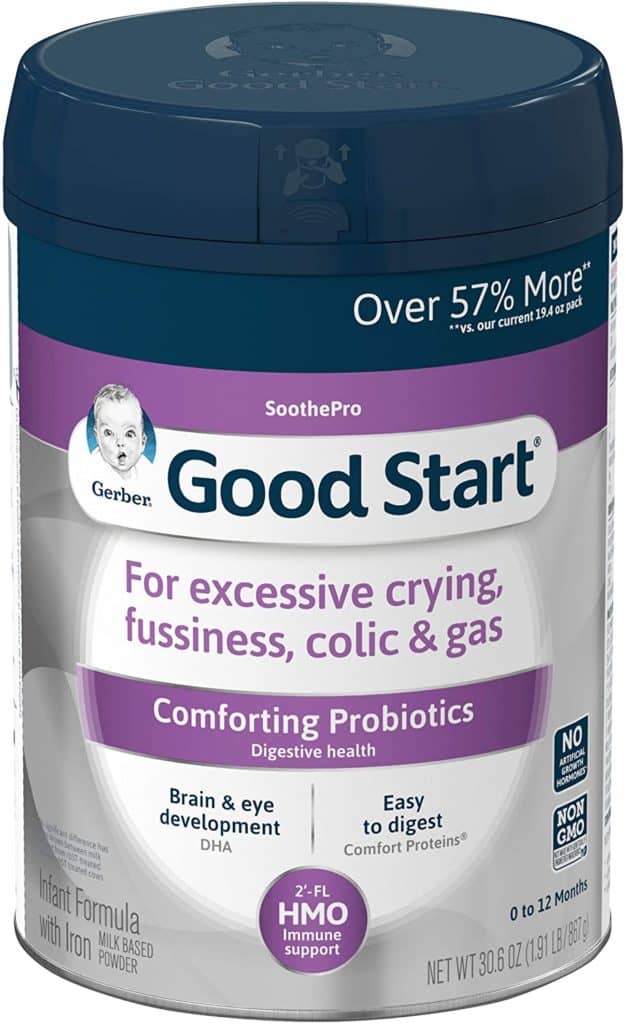 This Gerber baby formula includes a blend of DNA, probiotics, and prebiotics. It comes with trademarked comfort milk protein and helps in the baby's digestion. The formula is made from non-GMO ingredients, with no harmful compounds.
Pros
Safe and effective for the baby experiencing gas
Comes with a 100% cash-back guarantee
Reviews indicate it as an excellent formula to prevent bloating, gas, and fussiness.
Cons
Parents observed their baby experience constipation due to the formula.
8. Enfagrow for newborns and toddlers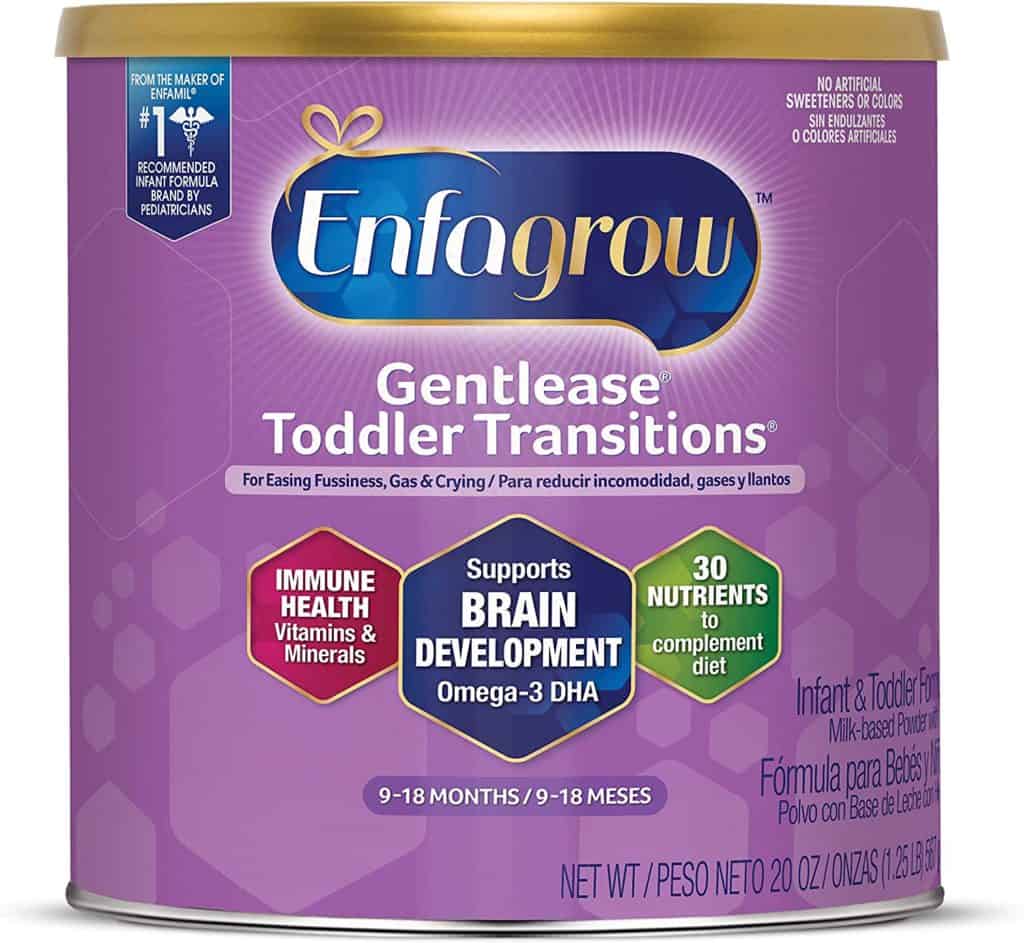 It is recommended by pediatricians as it includes DHA that helps in the development of the baby's brain and makes it easy to digest. The Enfagrow formula has non-GMO ingredients like iron, vitamin D, zinc, and calcium, and is available in vanilla and natural milk flavor.
Pros
A good remedy for gas and fussiness
Encourages rapid cognitive skills
Has ingredients like iron, DHA, and choline that nourishes the brain
Has Triple Health Guard with vitamins, prebiotics, DHA, and 22 nutrients
An easy transition from milk to solid foods
Cons
Might have an unpleasant taste and bitter
9. Enfamil's Nutramigen Hypoallergenic baby formula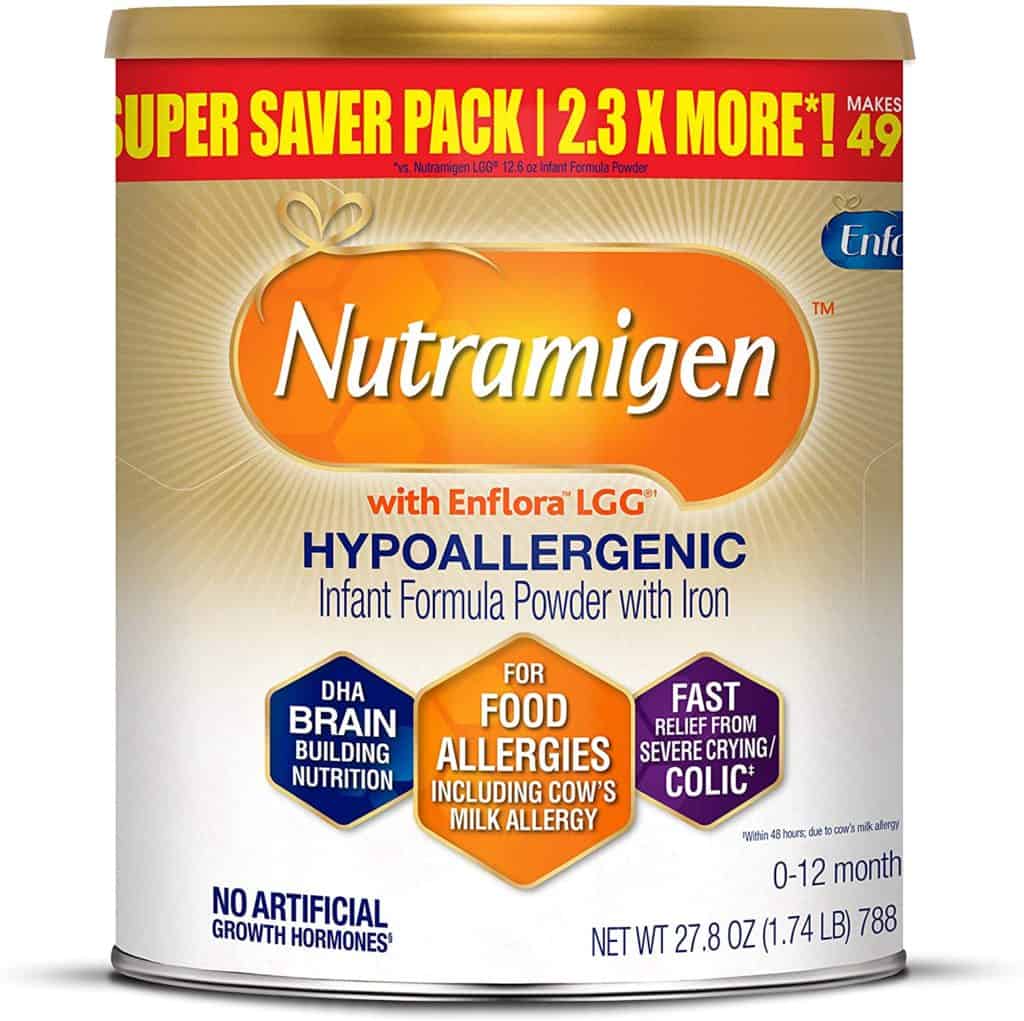 The baby formula claims to help the baby get rid of gas within 48 hours and is a rich blend of essential nutrients like DHA, ARA, and probiotics. This hypoallergenic formula supports a healthy digestive tract that lowers gassiness promoting both eye and brain development.
Pros
Offers quick and easy relief
Claims to help the baby get rid of colic within 2 days
Lowers the risks of future allergies
Is a complete nutritional profile
Supports a digestive system


Cons
Contains corn syrup solids that could negatively affect the baby in the long run
Here are some brownie points for you to exercise to help aid your baby from gas :
Make sure to keep the baby's head upright so it's above the baby's stomach. This helps the food get into the stomach and prevent gas
Always help the little one burp after every feed. This ensures the milk gets digested.
Prepare the formula in a separate container, and finally add it into the baby's feeding bottle to help prevent air bubbles
Gently massage your baby and warm baths. This helps relieve gas-related symptoms like fussiness, burps, bloating, and a hard tummy.
The list above is an accumulation of good baby formula with a variety to choose from, depending on the preference of the baby. However, if the baby still experiences gas, it is strongly recommended to visit the doctor.
Best Formula for Gassy Babies FAQs
1. Does the baby experience gas because the mother consumes carbonated sodas ?
Not at all. As for anything to enter into the milk, it first has to enter the bloodstream. And, the bubbles in the soda do not pass into your milk or affect the baby with gas.
2. How can we help the baby to reduce gas ?
Make sure the baby's head is higher than the stomach
Help the baby burp after every feed
While feeding, make sure the nipple of the bottle is filled with milk, preventing the air bubbles
3. How to comfort a baby who is experiencing gas pain ?
Let the baby lie on the stomach. Gently massage the tummy in a clockwise circular motion
Bicycle the legs of the baby in circulation
Lift the leg of the baby up and toward their head
Get in touch with your pediatrician for gas drops