It is a fact, there is nothing quite like our first dolls as they are the one thing building our imagination and moments to revisit once older. It inspires the little children to be open-ended as they pretend in the play, imaging certain scenarios as a part of the critical development of the child. Playing with dolls helps to develop creativity, motor skills, the instincts of nurturing, and teaching to be responsible individuals. Kids enjoy playing with dolls from changing diapers to reading bedtime stories.
To help you, we have accumulated a list of 9 best baby dolls for kids to play with :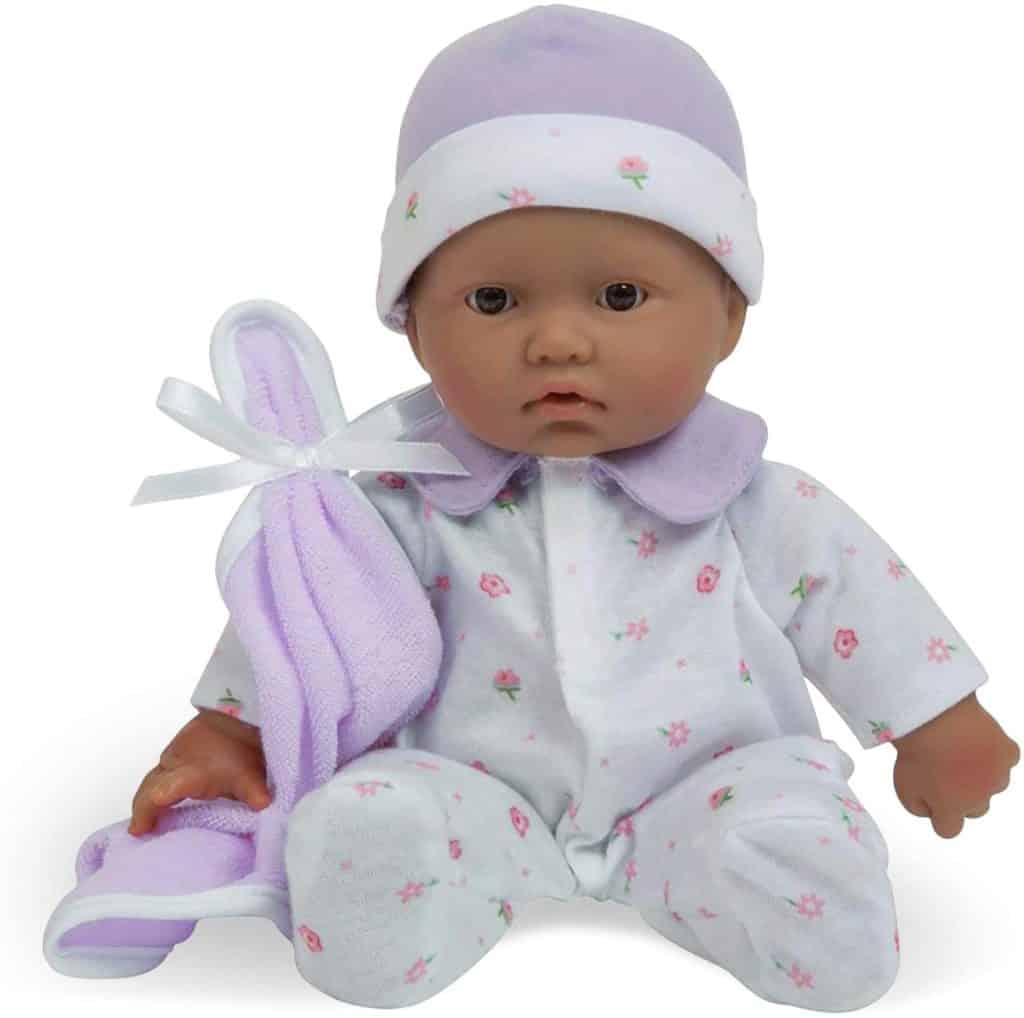 The JC dolls have an adorably realistic face and have a soft and huggable body. It is perfect for toddlers who have just started to play pretend. The doll is available in multiple ethnicities, this helps the kid with an early start to celebrate diversity.
2. Madame Alexander My First Baby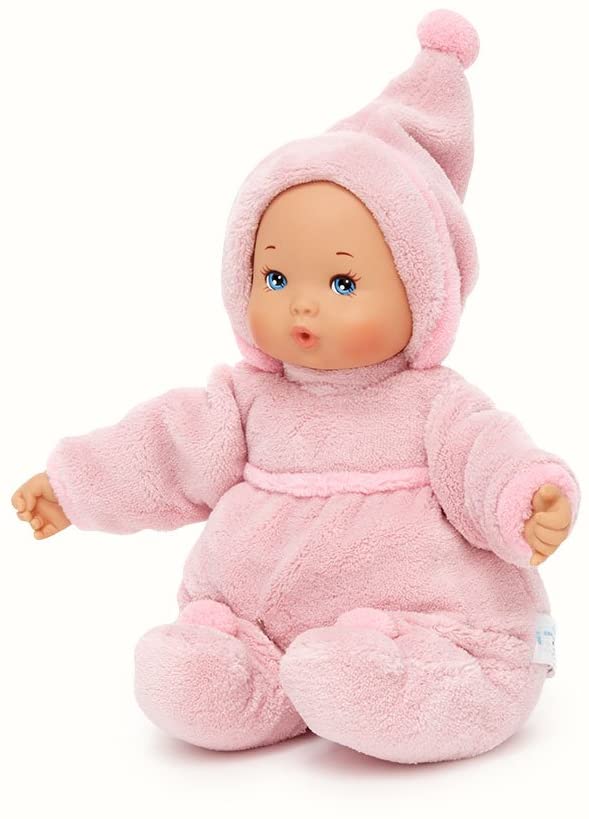 This doll inspires the little future doll collector. The doll is small, light, and snuggly making it a perfect first baby doll. Its body is plush with face and hands made from smooth vinyl and can change her clothes or remove her hood too.
3. Manhattan Toy Wee Baby Stella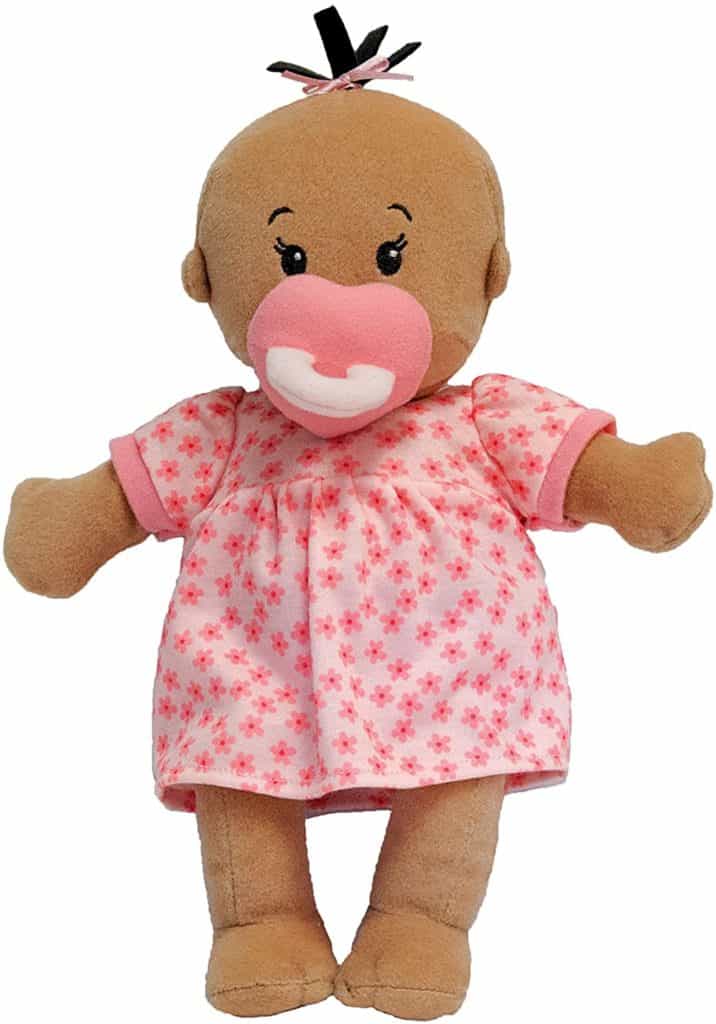 This doll is delightfully huggable with a soft body resembling a stuffed animal with no hard plastic. When the child hugs the doll, it releases a soothing lavender scent too! Baby Stella comes with essentials like a cozy lamb, bottle, a pacifier, diaper, and tons of adorable clothing, gear, and accessories.
4. HABA Snug-up Doll Luis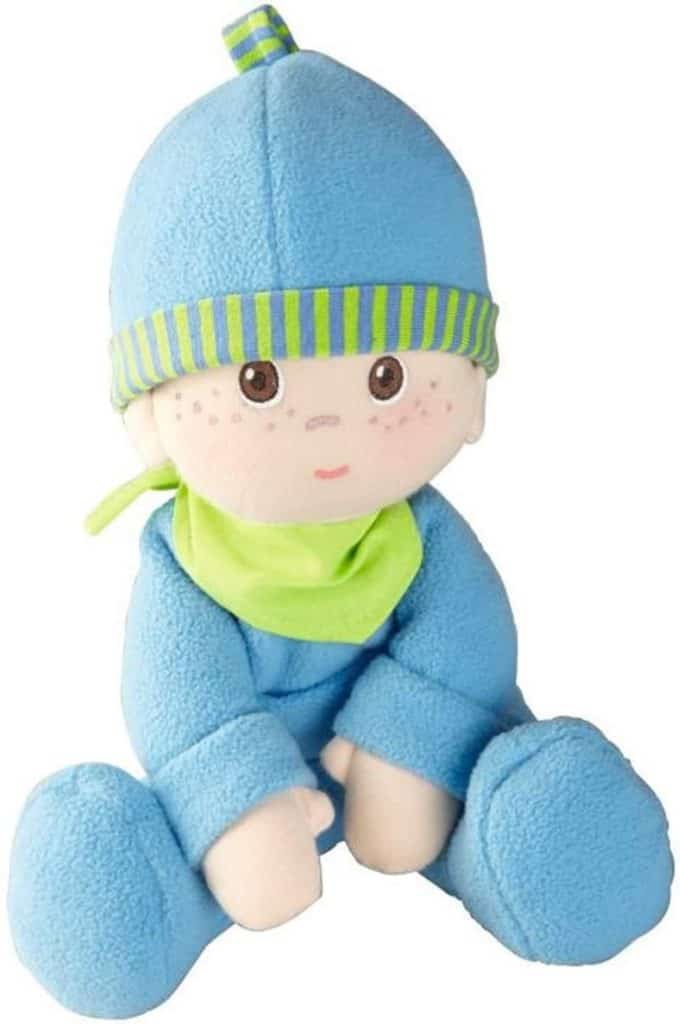 This Luis doll is eight inches tall and makes a great snuggling companion. It is good for toddlers to carry, store with pajamas, bandana, and cap all sewn on. The doll is completely machine washable.
5. Corolle Mon Premier Poupon Bebe Bath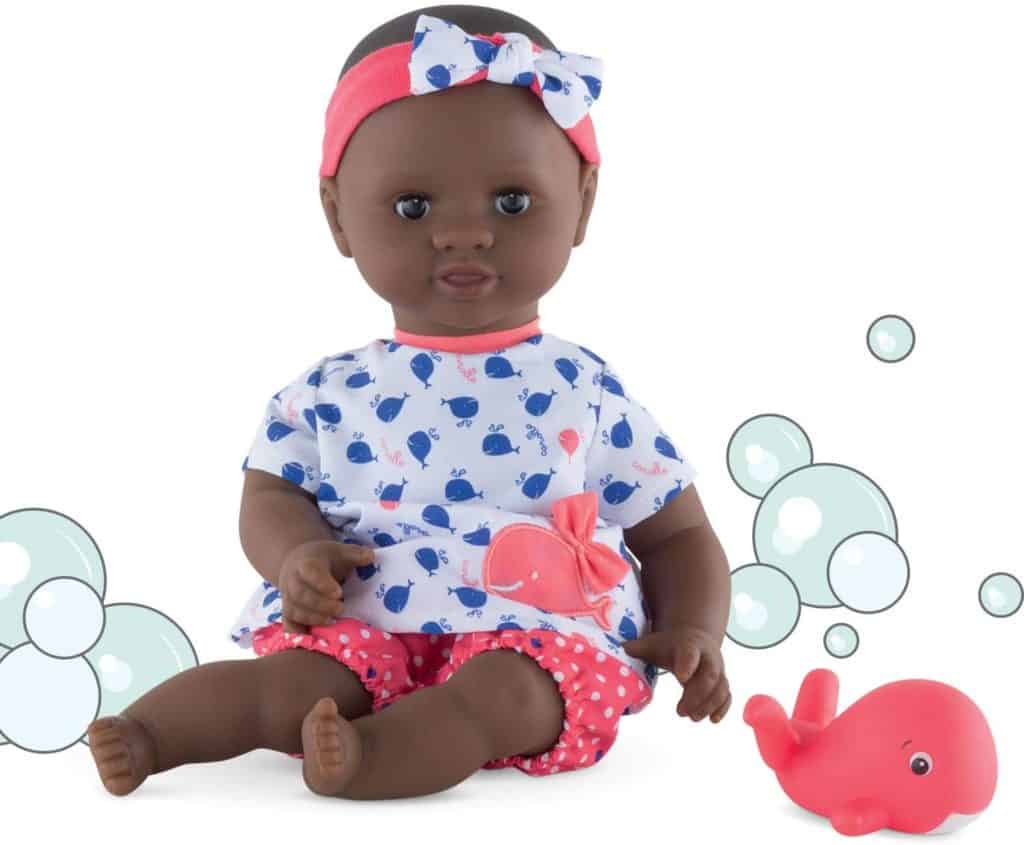 Both parents and children love the Corolle dolls as they are charming with a reassuring face and vanilla scent. The child can take the doll in the bath as they are made with a slightly different stuffing that is water-safe and quick to dry. All you need to do is hang it by the loop to air-dry.
6. Cabbage Patch Kids Soothe Time Newborn Baby Doll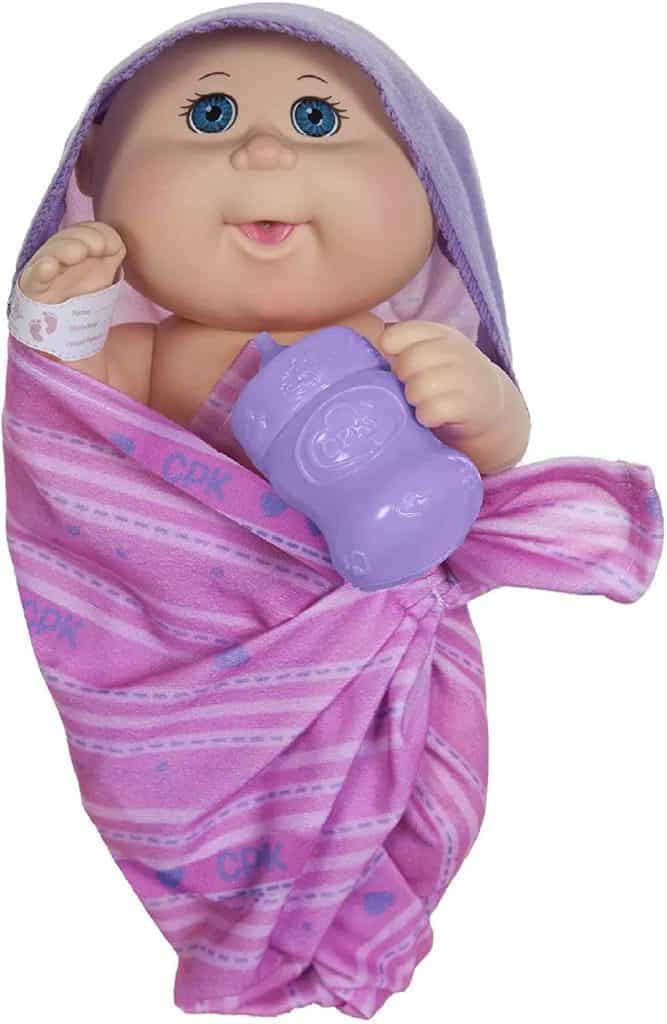 Remember getting the first Cabbage Patch Kid? The kids have loved learning of the babies delivered at BabyLand General Hospital and ones that are adopted by families. This cabbage patch comes with adoption papers, a name, and a birth date. Irrespective of that, you are free to change the name and birthday by simply creating a birth certificate for the doll. These dolls come in tons of sizes, styles, and features.
7. Baby Starters Plush Snuggle Buddy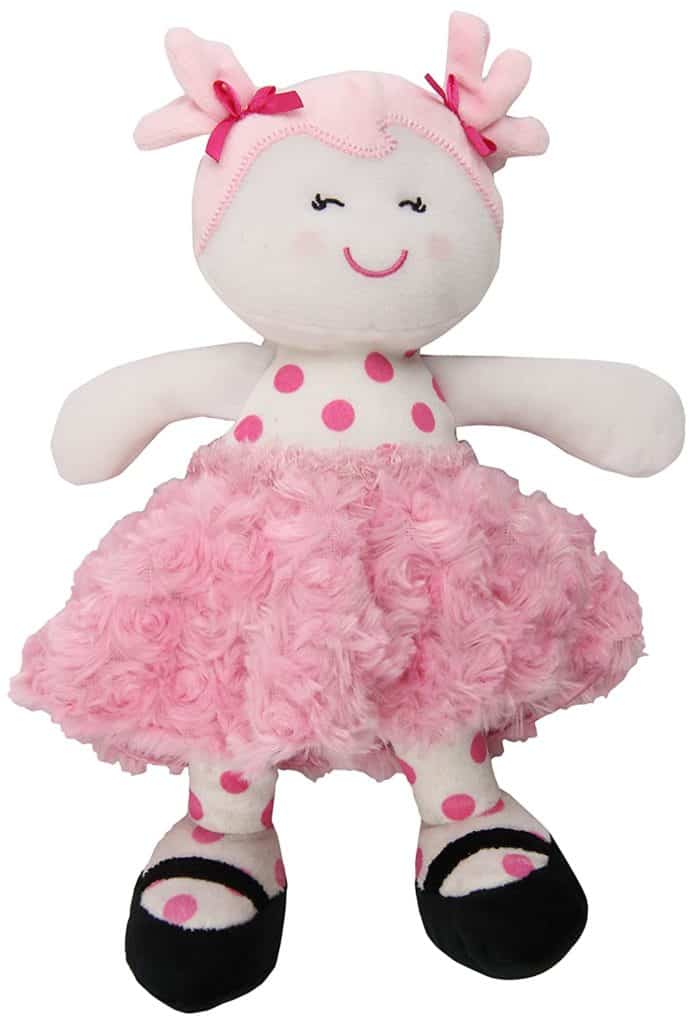 This snuggle buddy doll is frilly friendly and is more doll-like than baby-like. The height is nearly six-inch makes it perfect for tiny hands and is very soft to snuggle. Also, is completely machine washable.
8. Berenguer Boutique 15" Baby Doll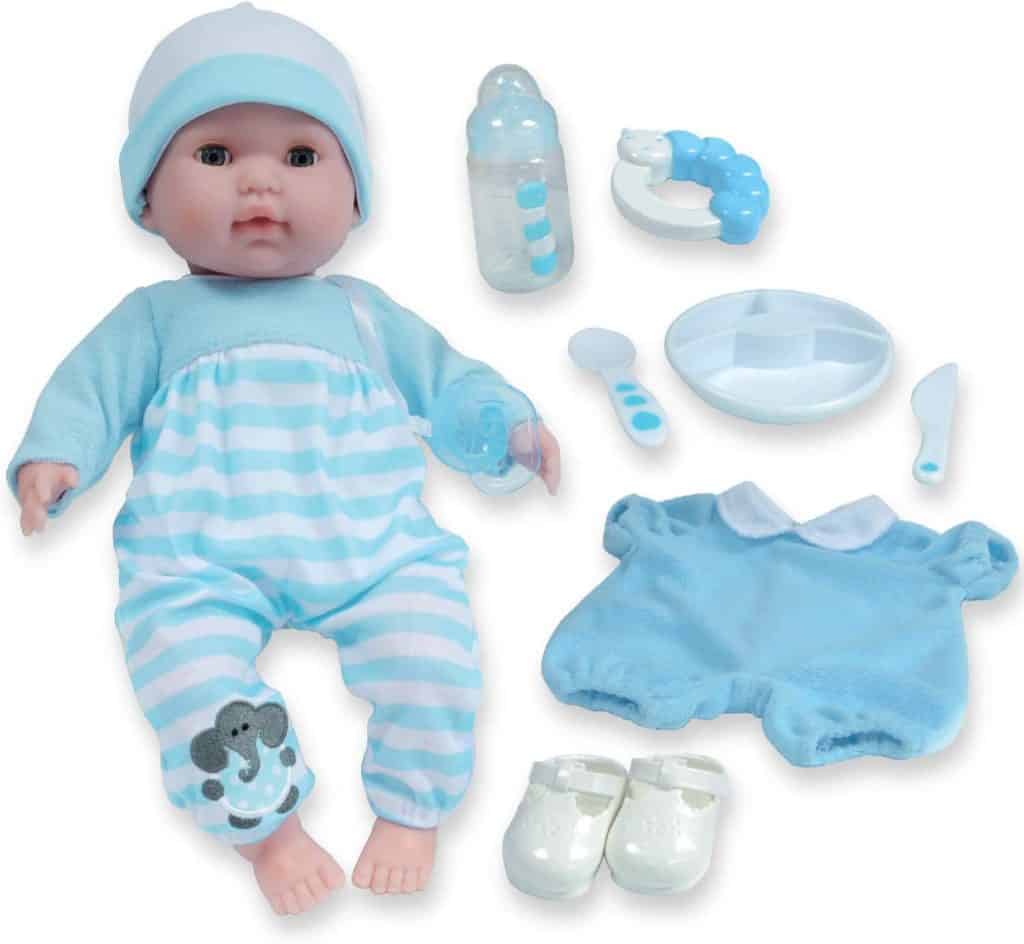 They come with eight extra accessories that include an extra outfit, shoes, bottle, rattle, and feeding utensils. Although it is a little bigger than the others with 15 inches in height with a soft body, and smooth vinyl hands and face. He closes the eyes when laid down too!
9. Melissa & Doug Mine to Love Twins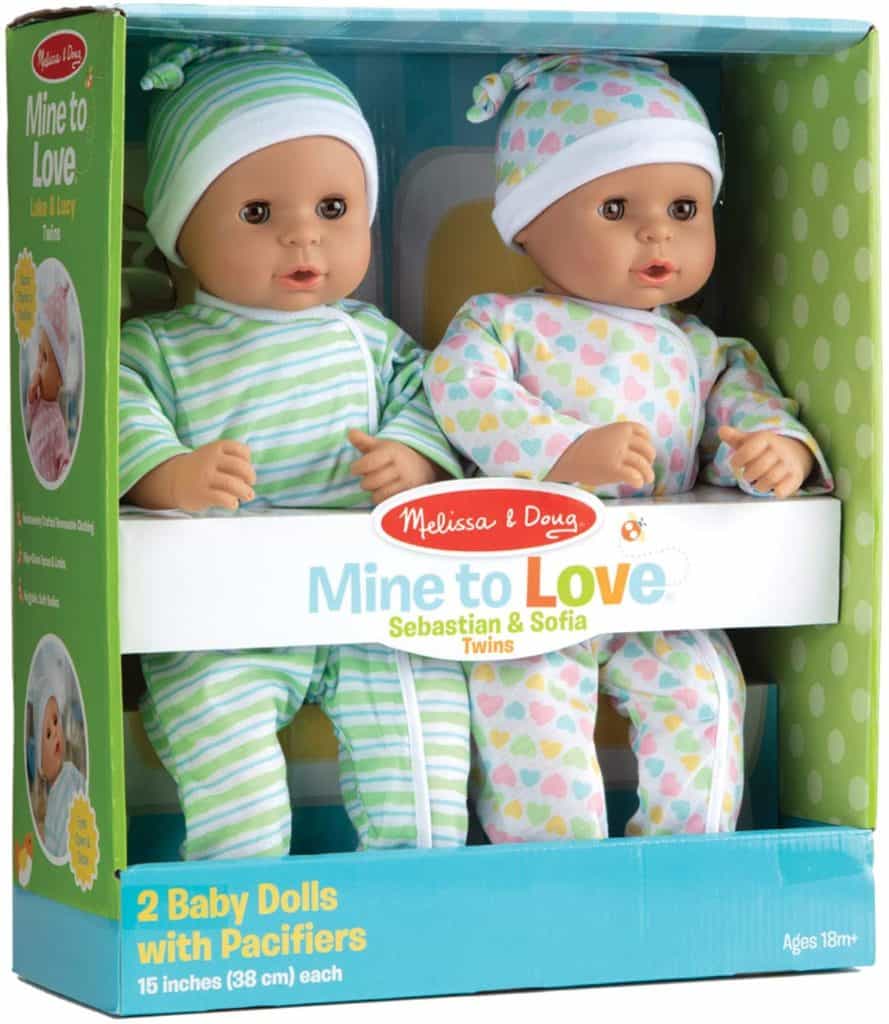 Your child doesn't need to have a twin to enjoy the lovable duo. Both of them have mouths fitted with pacifiers or their thumbs with their eyes open and closed. They come in a package making it a pretty good bargain and doubling the fun.
Dolls are an essential part of childhood. Therefore, it is important as parents to get the kids the best first dolls to pretend to play with and form memories.
FAQs: Top 9 Best baby Dolls For Kids
1. What do you mean by the word 'doll' ?
By the dictionary, it means a small figure that represents a baby or a human being, especially as a child's toy. They have nonhuman characteristics and are cartoon-like dolls.
2. When is the right time for a child to play with dolls ?
18-24 months is approximately the age kids could start to play with dolls. Toddlers begin to play "pretend" and are introduced to dress-up, kitchen sets, toy cars, trucks, and school buses. It helps them learn about socialization and build their social skills.
3. Why is it important to play with dolls ?
It helps the little ones strengthen their caring and nurturing skills. This is important for building empathy.