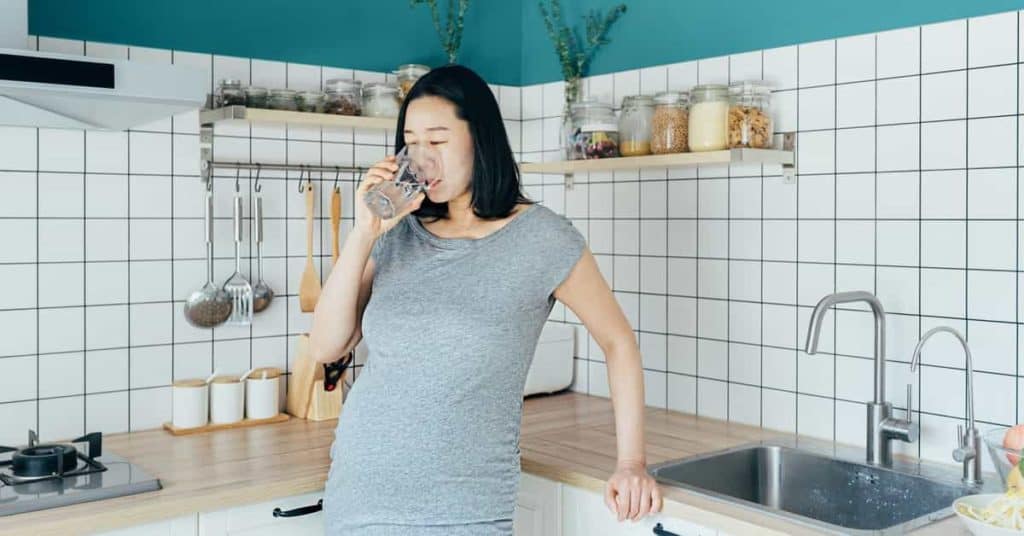 Imagine that it's allergy season and you're itching, sneezing, coughing, and have constant watery eyes. Adding on to the situation, you're pregnant!
Now, in otherwise normal situations, you might want to quickly take an anti-allergy medication, such as Benadryl. But, can you take benadryl while pregnant? Would you have any birth defects? If not, what medications are safe? Are there any allergy medications to use otherwise?
As reported, about 90+ percent of women consume over-the-counter (OTC) medications or prescriptions while pregnant. But what they often forget is, to check it with their health care provider to know if it's safe to use, given the fact that most medications could cause birth defects.
Unlike these, fortunately, the doctors and the Food and Drug Administration (FDA) have advised that it's completely OK to use Benadryl to cope with the dreaded allergies during pregnancy. However, given that no medication is 100 percent safe during pregnancy, make sure to take Benadryl only after consulting with your doctor.
Can You Take Benadryl While Pregnant? Can It Harm A Baby?
There were a few earlier studies that have reported the intake of Benadryl as a medication causing abnormalities at birth. These included cleft lip, cleft palate, and other issues with the upper mouth and lower nose development.
Nevertheless, recent studies noted that the medication – diphenhydramine is the safest, causing no abnormalities at birth, meaning it's safe even for first-trimester use.
Are Benadryl Medications Safe during pregnancy? Does It Cause Any Birth Defects?
For those who aren't aware, Benadryl is the name of a brand for the antihistamine drug – diphenhydramine. These allergy medications (here, Benadryl) helps your immune system to calm down from/when reacting to pollen, dust, cats, and any other allergens that you impose.
Make sure to take Benadryl if you have:
Itchy eyes, nose, or throat

Runny nose

Sneezing

Coughing

Congestion

Watery eyes

Itching skin

Skin rash
Note – In addition to the above mentioned, this OTC medication also helps prevent dizziness, nausea, and vomiting.
How Much Benadryl Can You Take While Pregnant?
As per studies and CDC, up to 15 percent of women in the United States take Benadryl during their pregnancy as it's considered to be safe for your growing baby. Make sure to only take no more than 1 to 2 tablets every 4 to 6 hours.
To name a few allergy meds for pregnant women that belong to the antihistamines family include Claritin, Zyrtec, and Doxylamine or Unisom (used to help with sleeplessness in pregnancy), is considered safe.
On the other hand, the allergy antihistamine drug (H₂) is tested by fewer medical studies, and these counter medications are observed to be unsafe during pregnancy. These include Pepcid, Zantac, and Tagamet and must be taken only post the medical advice diagnosis.
What Medications Are Safe To Use In The First Trimester Of Your Pregnancy?
It is natural to be very careful throughout your trimester, a pregnant woman must be more cautious in her initial days when you don't even begin to show- the first trimester, as there is a lot that happens. You can expect your little baby to be about 3 inches long by week 12, and develop all other major organ systems; the heart, brain, lungs, etc. This is also the time when your baby is the most vulnerable to harm from alcohol, drugs, illness, and medications.
A study that interviewed almost 51,000 mothers gave safety ratings to medications that were commonly used during pregnancy, from the highest rating as "good" to the lowest being "none." This is how diphenhydramine was noticed as the most used drug during pregnancy, also approved by the doctor to be safe in your first trimester of pregnancy.
What Are The Side Effects Of Benadryl?
It is a drug, which means it can still cause usual side effects on moms, especially the ones who are expecting. To limit the usage and side effects of the medication, try to:
Take the medication sparingly

Try and consume less than the recommended dose

Avoid taking more than that's required even after giving birth as there is a chance of you passing Benadryl through your

breast milk
Here are a few side effects of Benadryl:
Sleepiness

Headache pain

Dry mouth and nose

Dry throat
And, the less common side effects include:
Nausea

Vomiting

Dizziness

Constipation

Chest congestion

Anxiety
Are There Any Alternatives To Benadryl?
Yes, there are a few natural alternatives that might work for you, in case you want to avoid Benadryl and go for a natural remedy instead. Here is a list of some pregnancy-safe home remedies to help soothe allergy symptoms:
Saline nasal drops

Saline eye drops

Washing nostrils with sterile water

Petroleum jelly (Vaseline) around the opening of the nostrils

Gargling with salt water for a sore or scratchy throat
Here are a few natural remedies to help you catch good sleep:
Lavender essential oil

Chamomile essential oil

Meditation just before bed

Warm milk
To Conclude: Here Are A Few Key Points About Benadryl
It is an allergy medication and antihistamine that is used to prevent/cure colds and hay fever

They are absolutely safe to use during pregnancy, nevertheless, make sure to check with your doctor first

Always consult your specialist before taking any over-the-counter medications of any kind

Benadryl is also approved by the FDA as a safe medication that poses no risks to a mom-to-be during pregnancy

There are a few natural alternatives that you can choose to use instead of the Benadryl medication during pregnancy. These include neti pot, wearing a mask when allergens are high, using a saline spray, medication before bed, and trying acupuncture.
Can You Take Benadryl While Pregnant FAQs
1) How much Benadryl can you take when pregnant?
It is ok to take the same dose as you were earlier, before pregnancy. The dose is supposed to be no more than 1 to 2 tablets every 4 to 6 hours for an adult.
2) Can Benadryl cause birth defects?
Irrespective of the earlier studies that did point out the abnormalities caused due to the medication, the recent studies prove it to be safe, even the first trimester, is safe.
3) Can Benadryl cause miscarriage?
No, it cannot. Although miscarriage can occur during pregnancy, there are no published studies that state the use of diphenhydramine to cause miscarriage in pregnant women.
4) Is Benadryl safe to help sleep?
For those who take Benadryl to help aid the cold or allergies, drowsiness is a common side effect. However, according to the Baylor College of Medicine, cautions against the medication as a sleep aid.