Best travel cribs are portable and are travel friendly providing a safe place to rest. This article will help you choose the best travel crib for your baby from the wide variety present in the market. Although most hotels supply a travel crib that is essentially a play-yard with a thin sleeping pad, it gets difficult when you stay with your family. You might need an extra spot for the baby to snooze and to have a safe sleep space.
With the cribs being a place to rest, it should also be a place for them to play especially when you're not around. These travel cribs accommodate both newborns and toddlers of three years old.
How do we choose the best travel crib?
To help you choose the best travel crib, we have listed below the best 6 travel cribs for babies for you to choose from:
1. Nuna SENA aire travel crib
It is a modern sleek travel crib that is breathable allowing air circulation from every angle. The crib comes with mesh sides, a floor, and a mattress to help the baby sleep sound and safe. Every component of this crib cover to the mattress can be tossed for washing and is easy to set up. The SENA crib can be easily snapped from one place to another with just one push and has organic sheets with a changer accessory, sold separately.
2. Babybjörn travel crib light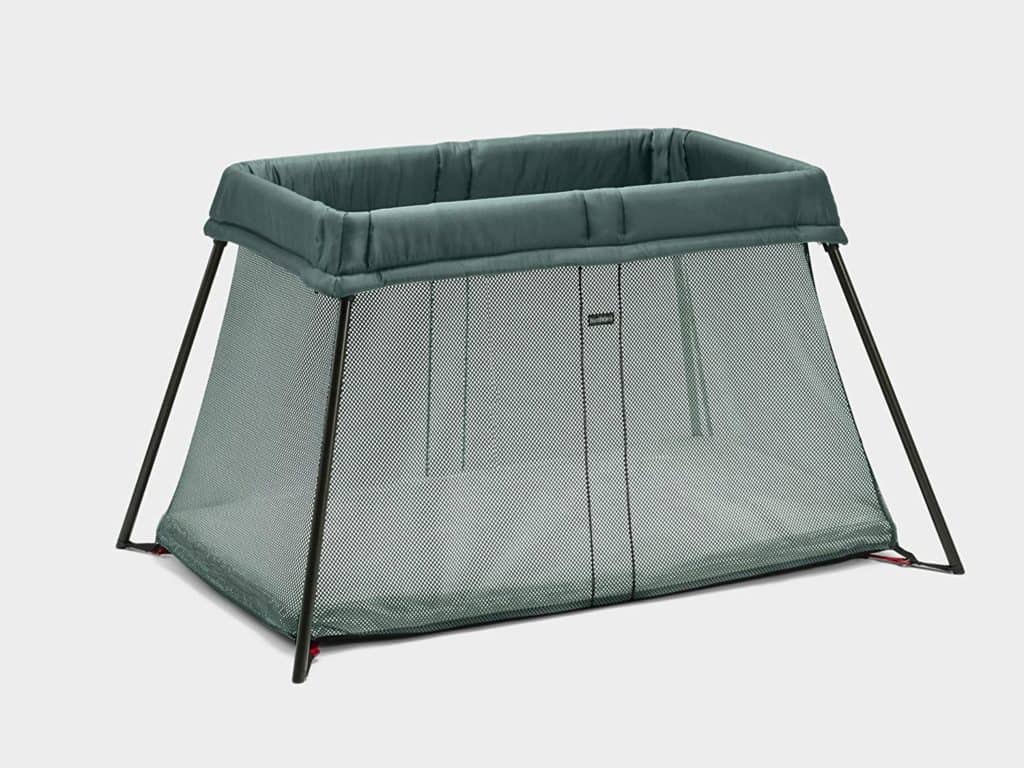 This baby travel crib is the lightest and weighs just 13 pounds. The features include easy setup unfolding and breaking in one motion, has a breathable mesh, and a comfortable firm mattress. The frame and the mattress are both machine washable and come with a carrying case that fits in an airline baggage. However, it does not come with a fitted sheet, so you might have to buy one.
3. Graco Pack 'n Play portable playard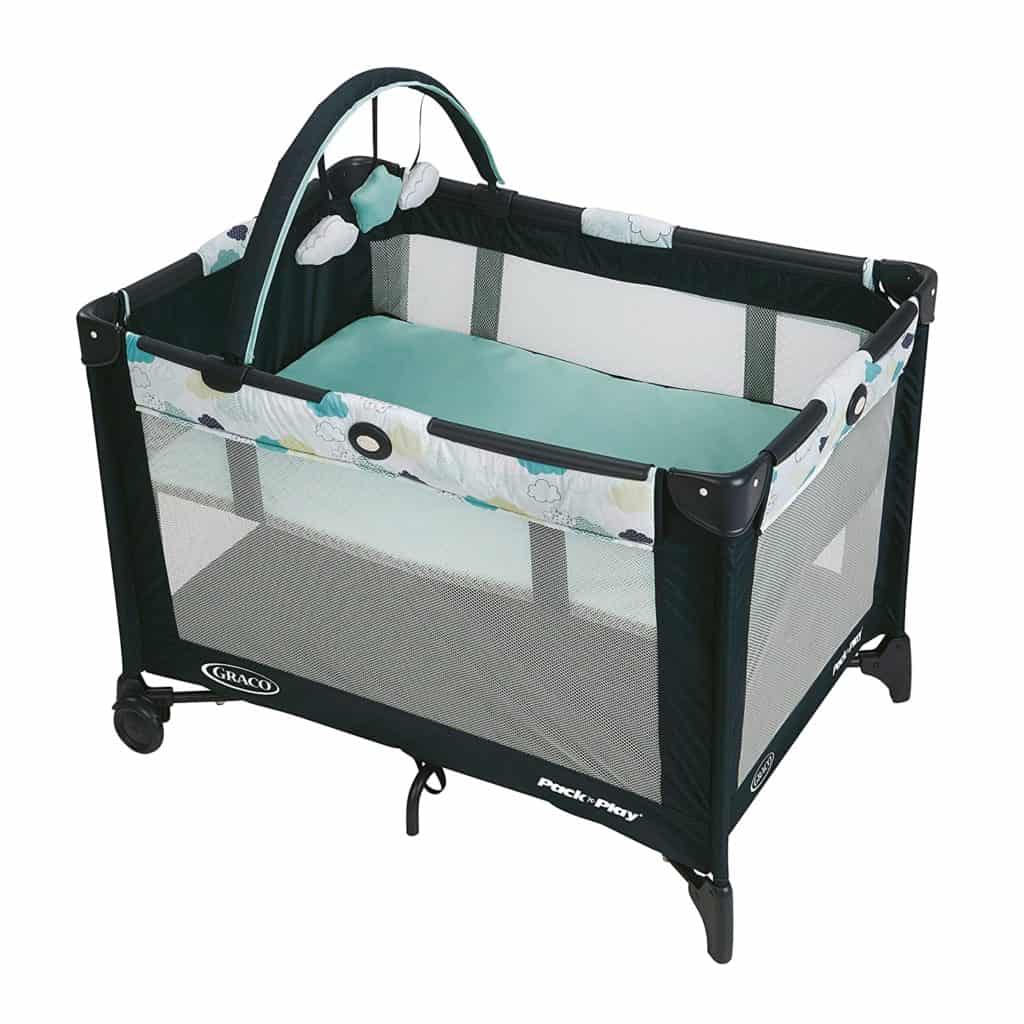 It is a simple and sturdy travel crib and affordable. The features of this playard crib includes a sturdy frame, roomy area for the baby to play, and a push-button for a quick fold. However, you won't be able to attach any extras like bassinet or a changing table on this travel crib.
4. Guava lotus travel crib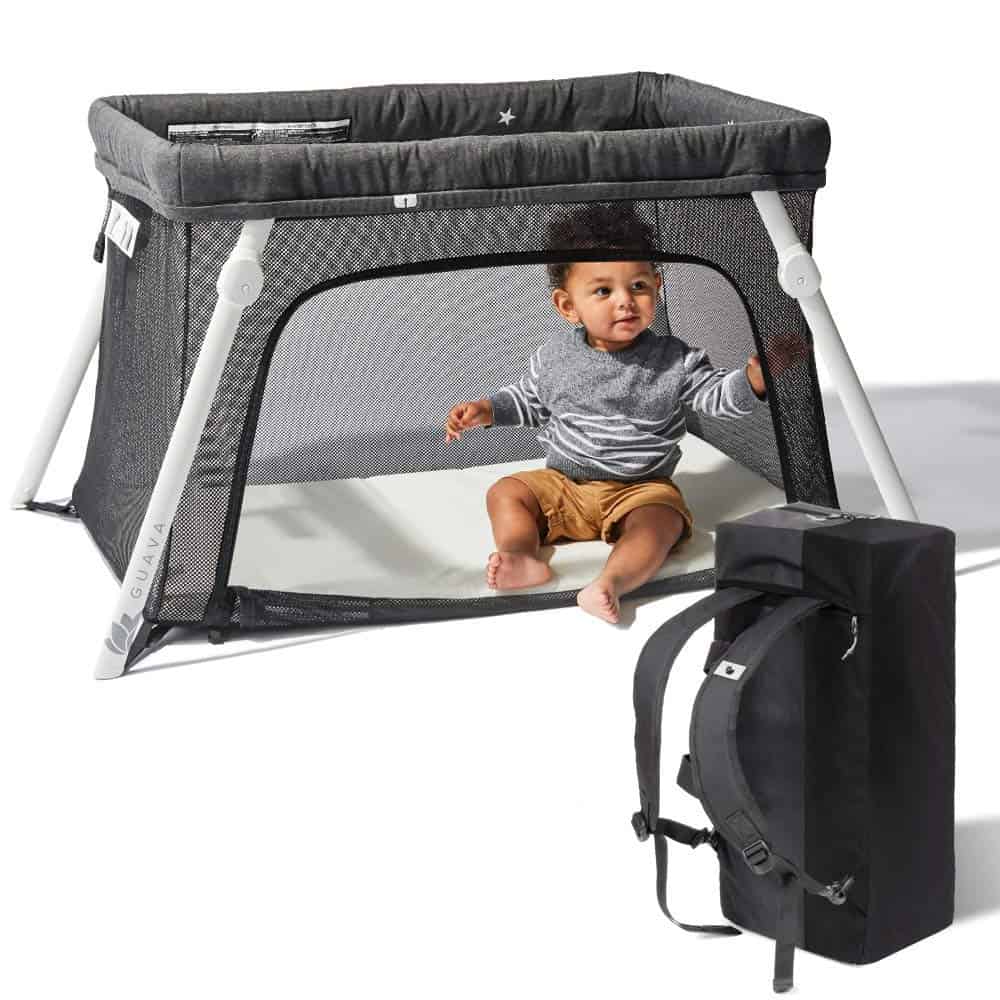 It is a travel-crib-turned-backpack that is ultra-lightweight and folds seamlessly leaving the hands free. This comes handy while dealing with plane travel. It comes with a unique zip-down "door" feature with a mesh side making feeding or playing super easy while traveling eliminating the hassle.
5. 4moms breeze go playard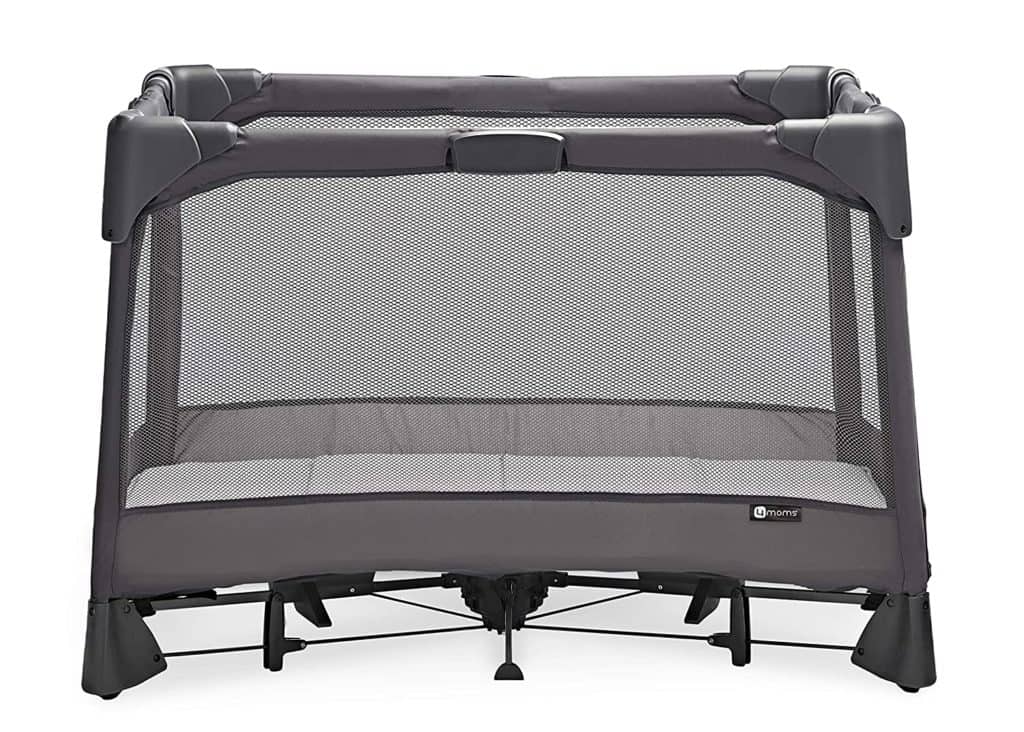 With just an easy push in the center, the playard falls into place. It is roomy, breathable, and easy to close by just pulling the center loop. Adding to that, it has a travel bag and a mattress that comes along with the crib that is easy to clean by simply wiping it down using a damp cloth. However, you'll have to buy sheets separately.
6. Skip Hop play-to-night expandable travel crib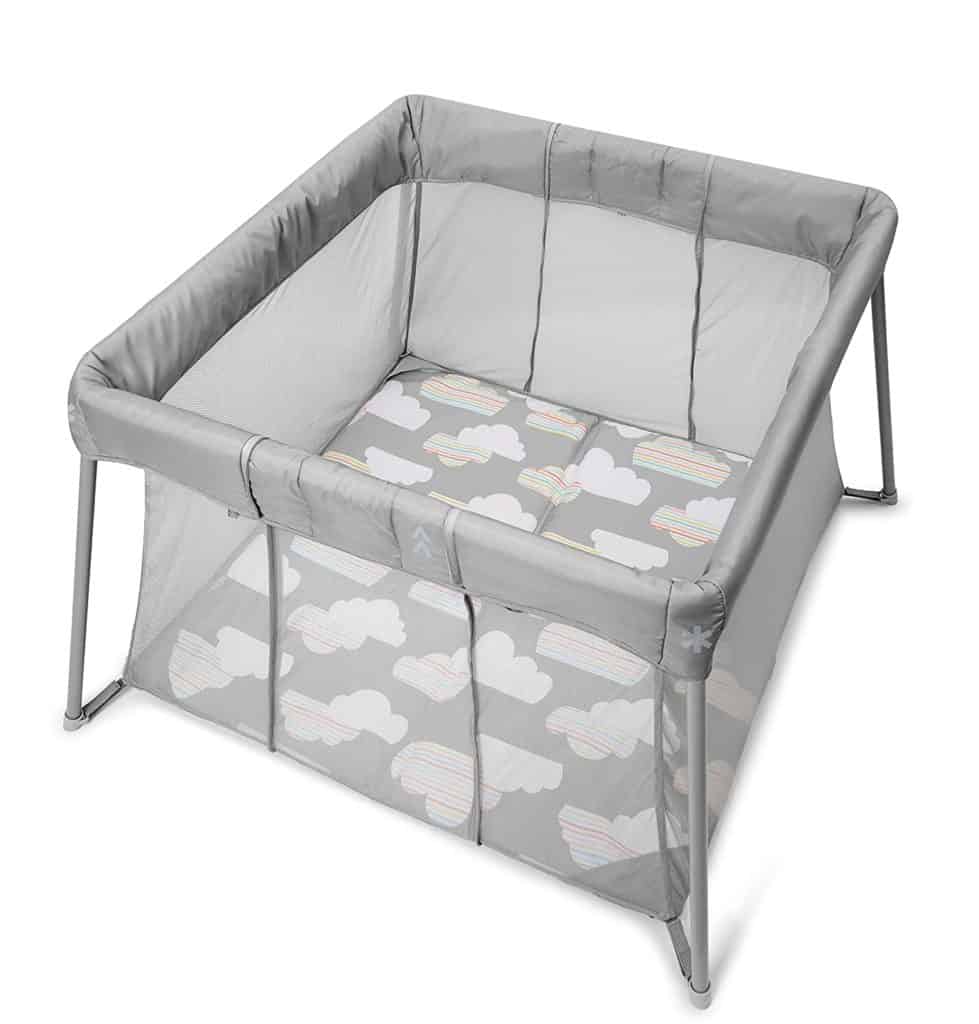 Play-to-Night travel is a unique 2-in-1 expandable crib with a central zipper. It makes a cozy night crib with about 60 percent larger area for the baby to play. It comes in a neutral color palette with a breathable mesh including a wipe-clean mat. The travel crib comes with a polyester sheet, so if you wish to have a cotton one, you'll need to purchase it separately.
Once you choose the best travel crib, you are assured to pay off and are priceless. Therefore, before purchasing a travel crib it is better to do a quick research and to review the required size and weight, and the space it offers. Adding to this, if the crib is travel friendly, has an add-on feature like a bassinet or changer. Happy Shopping!
Best Travel Cribs For Babies FAQs
1. Can travel cribs be used as regular cribs ?
Travel cribs are perfect for naps as they facilitate long-term consistency, can be moved in the garden. On the other hand, regular cribs do not provide us with the same.
2. Is it safe for babies to sleep in a travel crib every night ?
Pediatricians generally consider a travel crib safe to sleep every-night. However, parents must keep a check on the baby as they have a safe and sound sleep.
3. How much do mini cribs last ?
The mattress of the mini crib measure 38 inches in length and 25 inches wide that is 20 inches shorter than the 59 inches. This can be outgrown by a child of 3 years old.