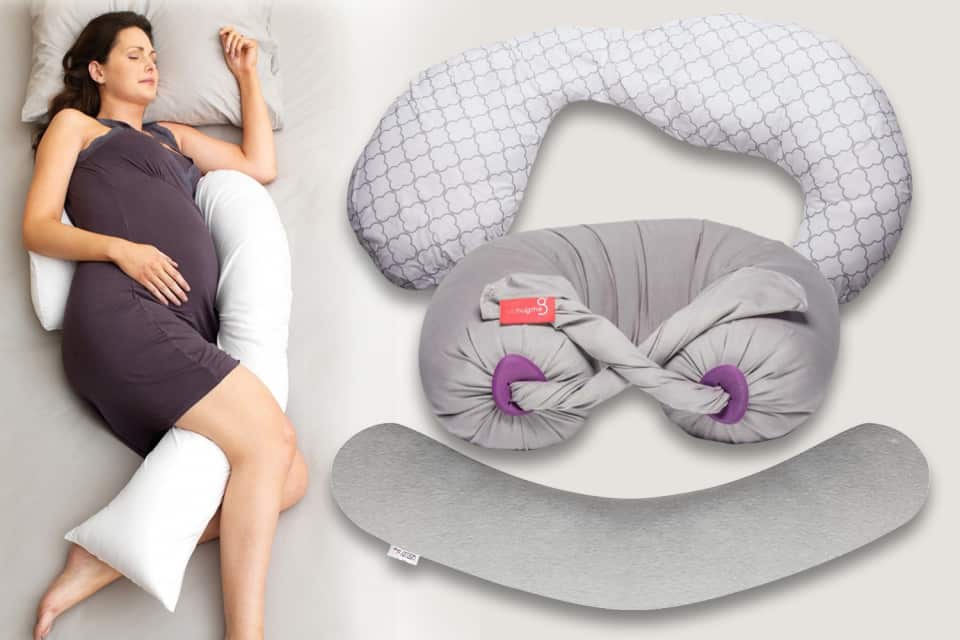 Pregnancy pillows are a great comfort and your pals for the trimesters ahead for you to have the best and comfortable naps during pregnancy.
Yes! It's not fair for the pregnant ladies to be pregnant and exhausted and are unable to get their sleep they desperately require due to the baby bump and its bladder. These best pregnancy pillows are of great help to all the to-be mothers providing them comfortable, and find new sleeping positions.
However, there are a lot of pillows available in the market to choose from and to help you find that one pillow we have listed below the top best six pregnancy pillows for you to choose from.
What is a pregnancy pillow ?
These pillows fall into two categories: the wedge and full-length. Where the wedge pillows are shaped in wedge-like cushions help to reduce the back strain by sliding under the belly to support the growing bump while you're asleep on your side. This helps the best blood flow to the uterus while reducing the back strain. The wedge pillows can also be placed behind to prevent from rolling onto your back and can be used between your knees to help ease lower back pain. It can also help prevent heartburn, all you need to do is add the wedge pillow under your head. This will elevate the upper body and reduce the symptoms of heartburn.
On the other hand, a full-length pregnancy pillow runs the length of your body and comes in various shapes that you can wrap around yourself.
Do you need a pregnancy pillow ?
Moms need better night rests and any extra support works wonders. Pregnant moms can use a regular pillow to bolster their bellies, back, and in-between your knees too but they usually shift out of place during the night. However, it's easier to purchase a pregnancy pillow and they stay in place supporting the moms, unlike the regular pillows.
What To Consider When Purchasing the Best Pregnancy Pillow?
The choosing of the best pregnancy pillow can largely depend upon the needs of every person and the other common needs, such as the support, materials used, the fabric used, etc.
To help you pick your best, here are a few things to consider and keep in mind:
This is crucial when it comes to choosing the best pregnancy pillow from the wide availability in the market. As you are aware, sleeping on your left side is recommended by doctors as it places the least amount of strain on your body and does not affect your baby inside your womb. For this very reason, most pregnancy pillows that you'd find are C or U-shaped, enabling you to sleep on your side.
The pregnancy pillows with the right loft are critical for the alignment of the spinal and prevents snoring. Therefore, any pillow that is thick might push the head up, and, on the other hand, thin pillows allow the head to droop. 
So, if you are a mam bear with broad shoulders and heavier heads, we recommend buying a thicker pillow to help fill the space between the mattress/head/neck with adequate support. Likewise, those with narrower shoulders must opt for thinner pregnancy pillows without excessive lift.
THe support of these pregnancy pillows mostly depends on the shape. A full body pillow supports different parts of the body, whereas an oversized model allows you to cradle from head to toe, and a smaller one like wedges are firmer and only support one area.
Different pillows provide different levels of firmness. Those made from polyester fiberfill are softer and best for extra cushioning, whereas the foam-based ones are firmer and provide additional support to the stomach and lower back.
This refers to the modeling of the pregnancy pillows and its alleviation on the pressure points. This is essential for those dealing with chronic body aches.
There are two major categories of pregnancy pillows: (1) body pillows, and (2) smaller support pillows. The body pillows come in different shapes, such as C- and U-shaped that are designed to support the head, abdomen, neck, back, and knees. On the other hand, the smaller ones, like the wedge-shaped ones, provide support to only one area.
Most pregnancy pillows cost anything less than $100, nevertheless, it's important to know that the cost is no deciding factor. While quality could correlate with the cost, most well-made pregnancy pillow options come under $50. If you are on a tight budget, you could consider buying a smaller and pocket-friendly pillow, like a wedge.
Quality is one such factor that impacts breathability, durability, support, and firmness. Where polyester is the most common type, it is affordable and durable. Plus, the choice of foam also makes the pillow firmer, providing relief from pressure.
5+ Best Pregnancy Pillows of 2022!
Here's a list of the best pregnancy pillows to choose from:
1. Leacho Snoogle Total Body Best Pregnancy Pillow
They are designed by registered nurses and moms. These pillows are C-shaped supporting and aligning your hips, back, neck, and belly. Your back or torso can be cushioned depending on the direction the C-shape is in and can be tucked between the knees. It is washable, all you need to do is remove the sham-style cover and throw it for a wash. It is important to know that this pregnancy pillow is five feet long which is nearly 25 inches wide.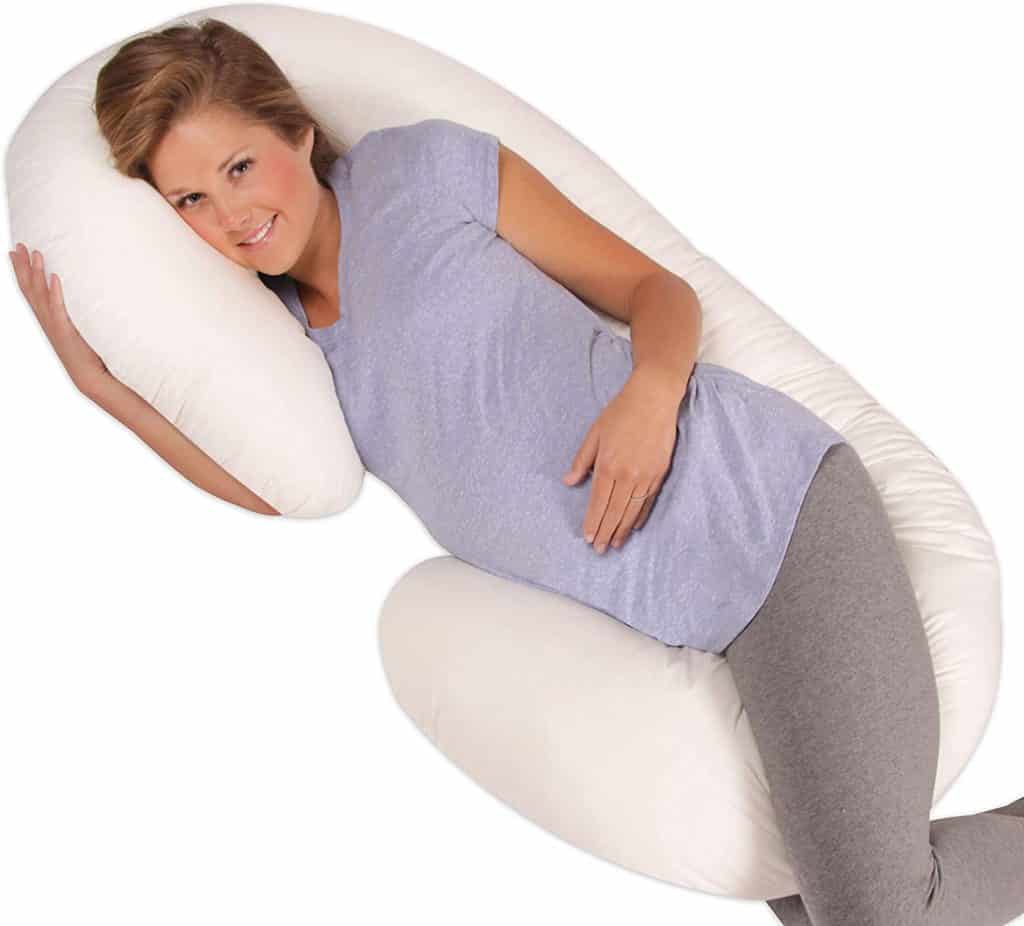 2. Boppy Pregnancy Support Wedge Best Pregnancy Pillow
They are firm, foam cushion pregnancy pillows that help ease the pressure when you hurt your back, belly, or your knees. It can also be used as extra lumbar support while you're sitting for long hours, or as a pillow to prop up the arm as you nurse or hold the baby.  The best part is that it's small that makes it travel friendly and has a Pima cotton cover that's washable.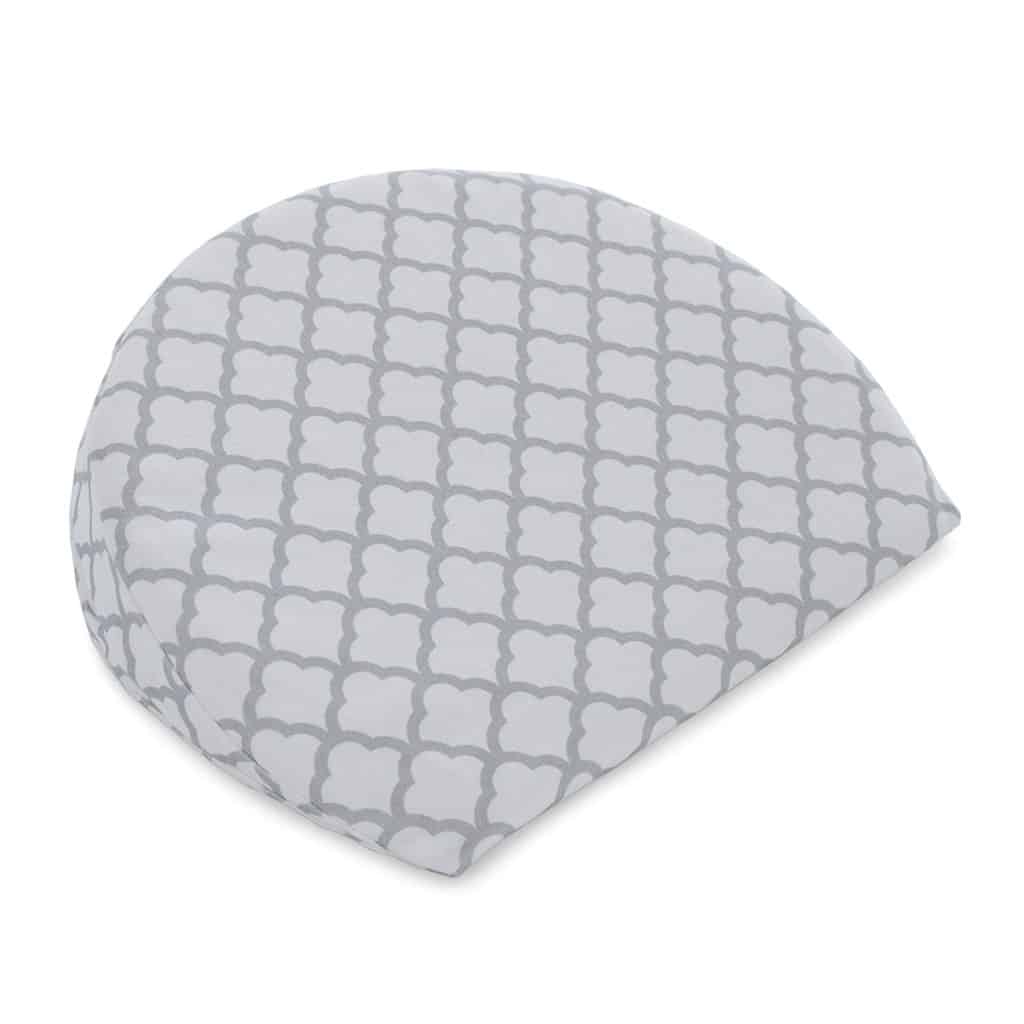 3. Beaba Big Flopsy Best Pregnancy Pillow
This is a boomerang-shaped pillow that's a little bit pricey used during pregnancy for support while sleeping and later to prop up your baby when nursing. Unlike the formerṣṣ options available, they have micro pearl filling that allows the pregnancy pillow to mold around your body as a bean bag used regularly. It is made in Germany with a cover made from French cotton that can be both machines washed.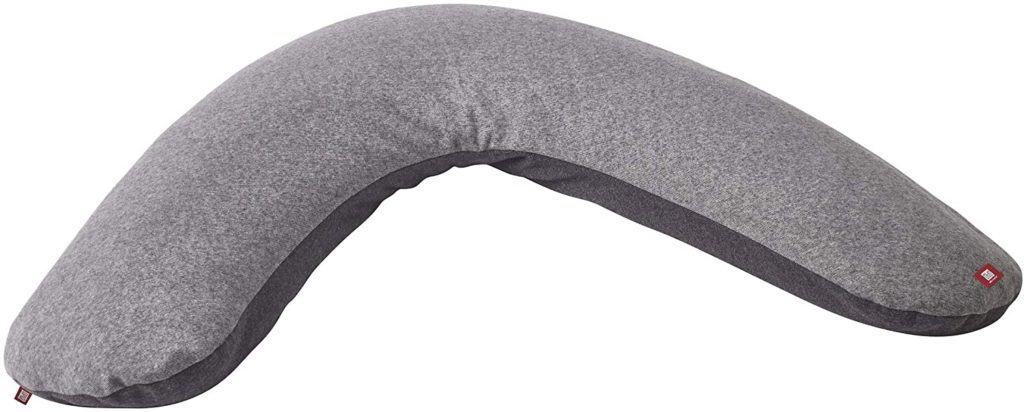 4. Boppy Side Sleeper Best Pregnancy Pillow
The Boppy side sleeper pregnancy pillow is a new shape pregnancy-pillow scene with a Boppy. It has two puffy wedge-shaped cushions that are tethered together by a band of stretchy and jersey fabric. The cushion helps by supporting your belly as the other supports the back that prevents you from rolling onto your stomach or back in the middle of the night. Both the cover and the pillow are machine washable and unlike the wraparounds or wedge pregnancy pillows there is only one way to sleep.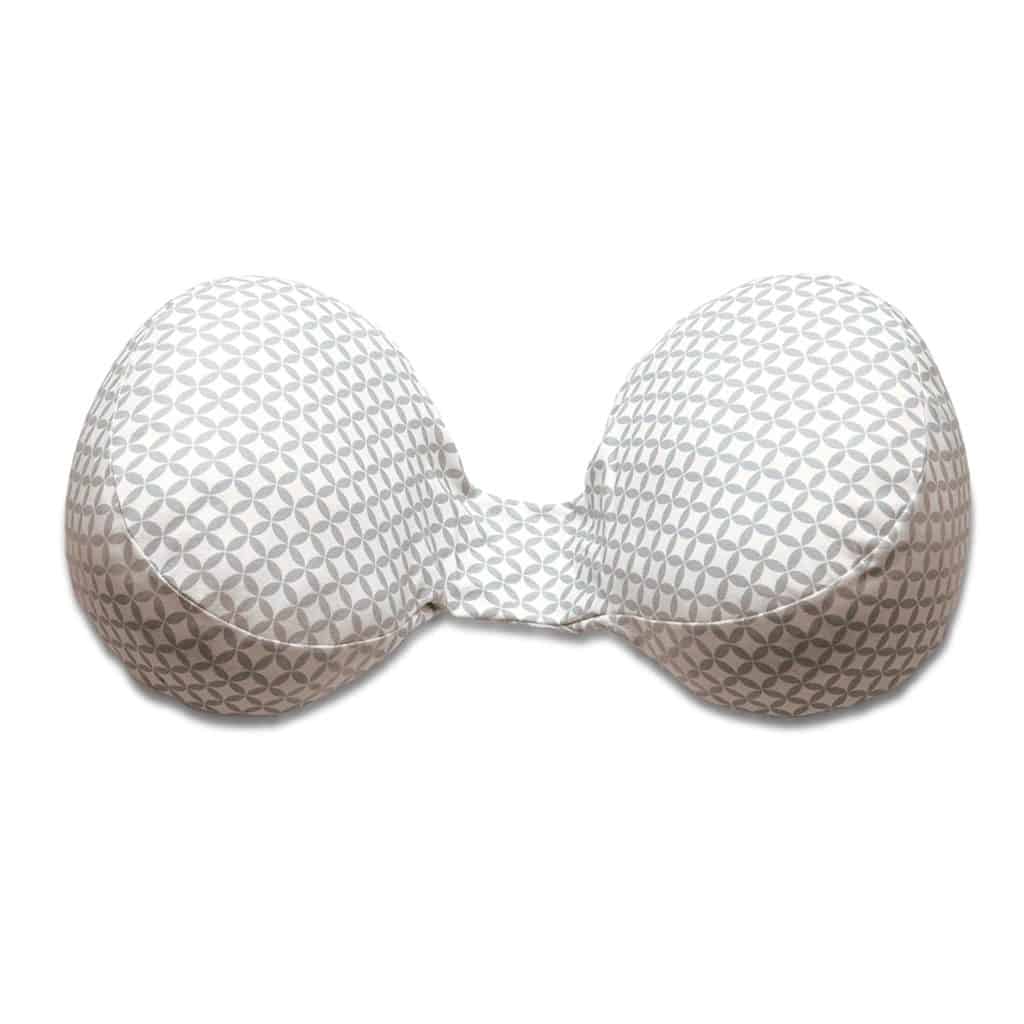 5. Back and Bump Best Pregnancy Pillow
Do you love sleeping on your stomach? This Cozy Bump Pregnancy Bed is the fix for it all. It helps you sleep on a growing belly that gets in the way while you sleep on your stomach and is like the blow-up pool floaty but covered in a fuzzy, soft material that's angled to relieve your hip and backpressure. The hole in the pregnancy pillow present for your belly is adjustable fitting according to your preference at different stages or you can choose to inflate the ring around the hole.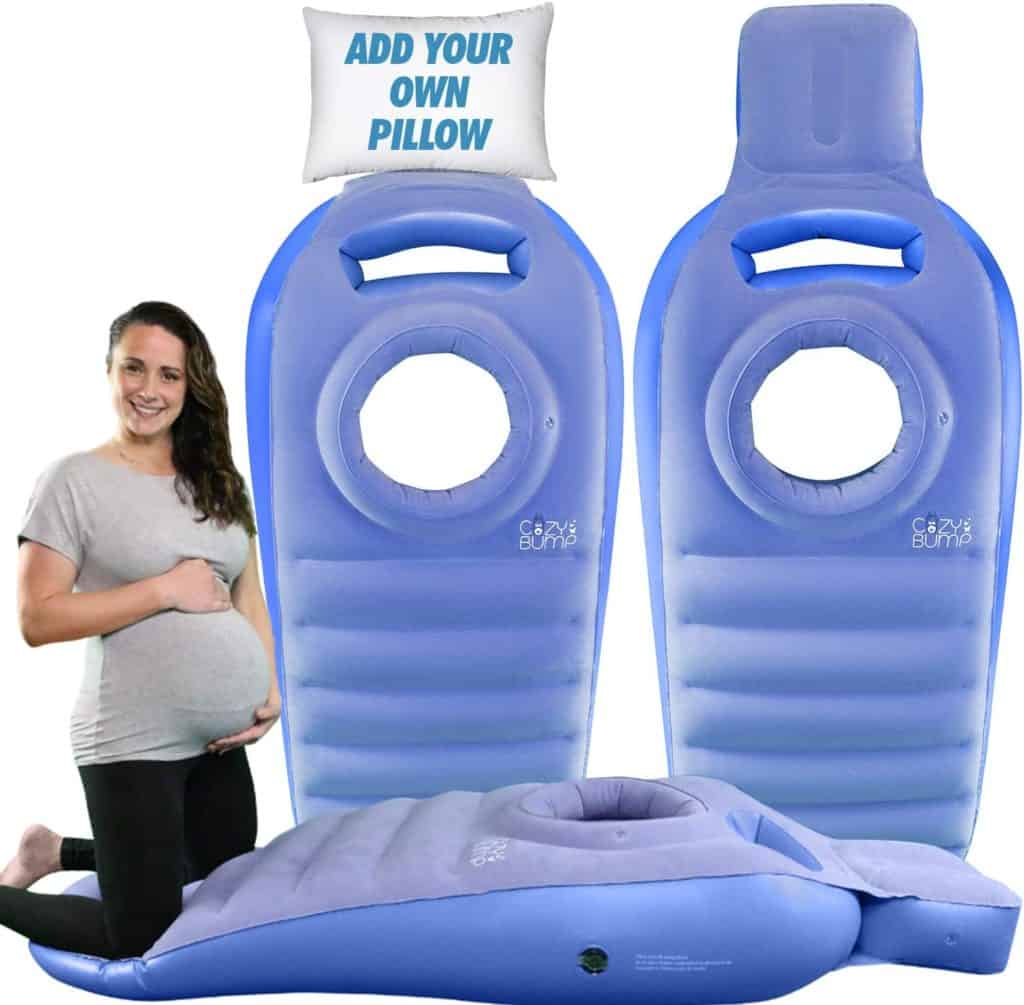 6. Queen Rose Oversize Best Pregnancy Pillow
The Queen Rose Oversize Pregnancy Pillow is a U-shape pillow that provides a bumper cushioning on either side of your bump. Simply rest your head at the bottom of the u-shape irrespective of the side you choose to sleep in and you'll have a pillow to squeeze. The Inner curves on the long attachment or rather the "arms" help give you extra support or your lower belly and back. The Queen Rose pregnancy pillow is machine-washable while the cover easily zips off.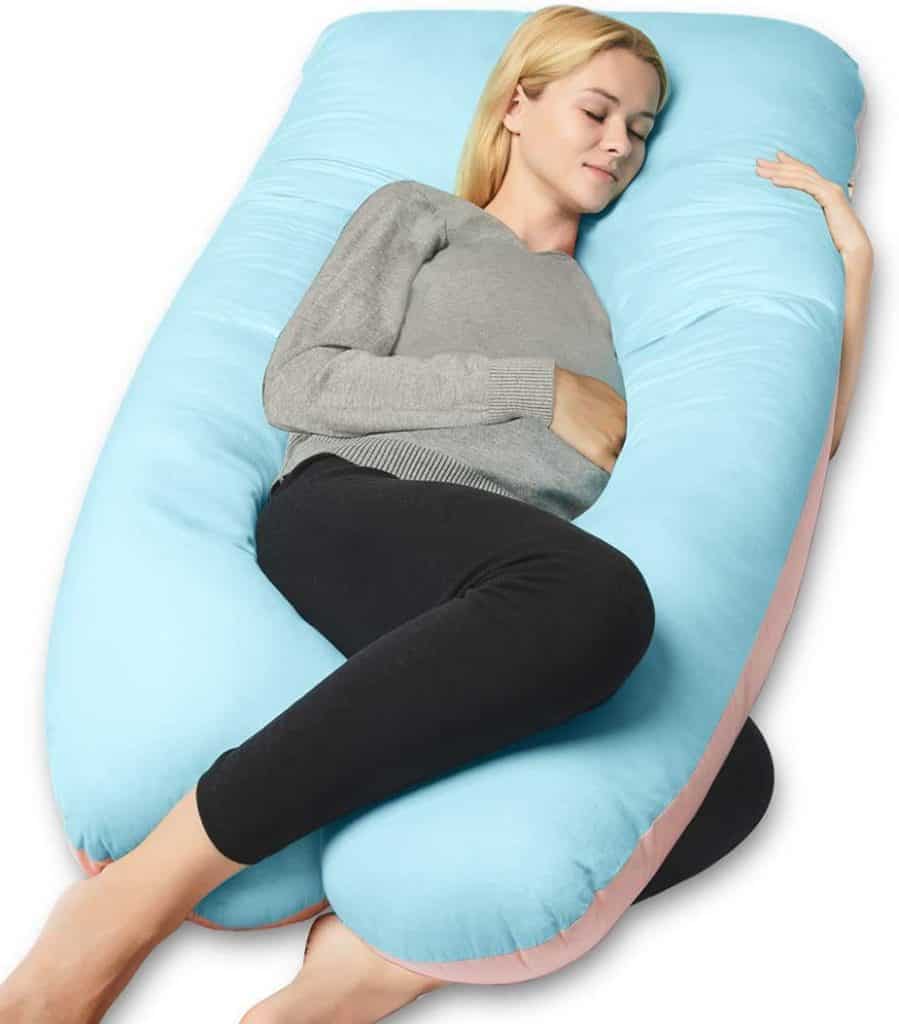 Pregnancy pillows are pals for pregnant women out there providing safety and comfort in these uneasy times. Do you still have trouble choosing a pillow for yourself? Try choosing one that has a verified return policy. Then take a test run, and if it works, you've got your pal ready for the trimester.
Best Pregnancy Pillows FAQs
1. The Top Best Six Pregnancy Pillows ?
Yes! Pregnancy pillows help provide support and comfort to you while ensuring proper rest and help relieve the aches and pain. It also helps enhance the circulation of the blood, and it is recommended for all pregnant women.
2. Amongst the U shaped and C shaped pregnancy pillow, which is the best ?
In a C shaped pillow, you rest your head on the top and straddle at the bottom using your feet. While the U-shaped pillows help rest your head on the closed curve and help sleep in between the straight two sides. However, both these pregnancy pillows work for side sleepers unlike for the back-sleepers work great with the U-shaped pillow.
3. Can I sleep on my back while pregnant ?
When pregnant you are not allowed to sleep on your back after week 20, it is best to get used to the new sleeping position. As you lie on your belly-up, the weight of your uterus compresses the major blood vessel known as the vena cava. It disrupts the blood flow leaving you dizzy, nauseated, and short of breath.