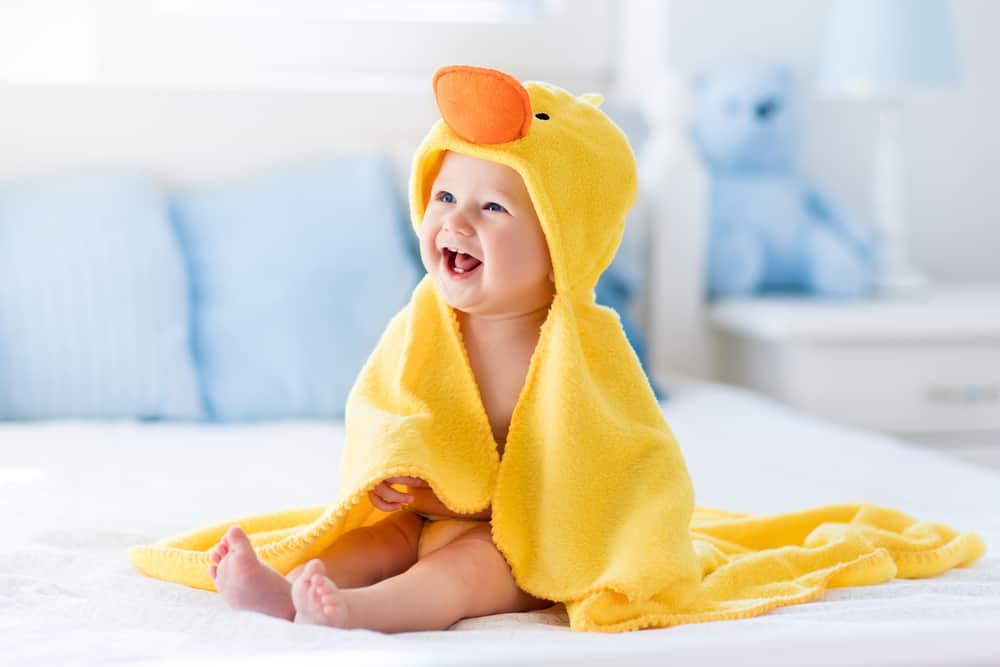 Bathtimes usually are quite difficult, especially when it comes to bathing a baby who is just a few months old as babies usually do not like the change in the temperature at that young age. Having said that, the least you can do for your little munchkin is to use the best baby towels and washcloths that do not make them cry by hurting their sensitive skin!
Parenthoodbliss to your rescue! We have curated a list of our top picks of the softest and best baby towels and washcloths that would make bath time easier for the parents and post-bath time comfortable for babies. While you're looking for your favorite pick, make sure you choose washcloths that hold up a good amount of washes and those that come in sets for a better and valuable purchase.
Note – Make sure you purchase the baby shampoo and soaps that are tear-free and baby-friendly.
Are the baby towels only used while bathing?
Not necessarily! Primarily they are of course used for wiping the baby clean, however, you can also use these best baby washcloths as a soft wipe post mealtime, for diaper changes, any spit-up situations, or even as teethers as they are super soft and soothing to your little one.
If you do not have a bathtub as yet, do check out our favorite baby bathtub picks!
Here is the list of our best picks for the softest baby washcloths and towels!
Listed below are the top 11 best baby towels and hooded towels for the little one.
1. Aden + Anais washcloth bath towel, set of 3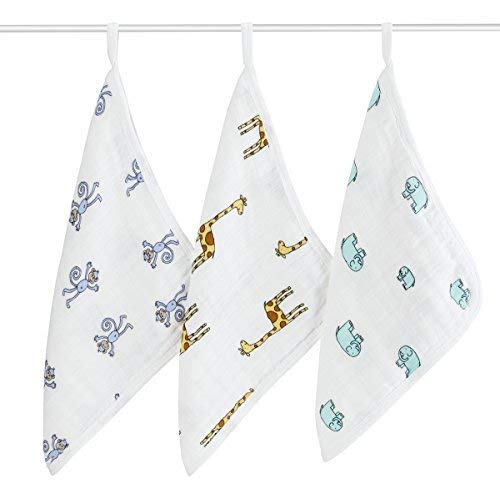 These best baby washcloths from Aden + Anais feature a swaddle pattern in their baby washcloths that are of a generous size, super soft, and durable in nature.
This baby towel is designed from a muslin material that falls gently on the baby's delicate skin that can also be used as a burp cloth or a belly warmer too. Parents can quickly wrap their little bundle of joy in these best baby towels from Aden and Anais post a good warm bath that comforts the baby well.
Note – For sensitive and soft baby burp cloths, know here.
2. Spasilk's soft Terry baby towels, set of 10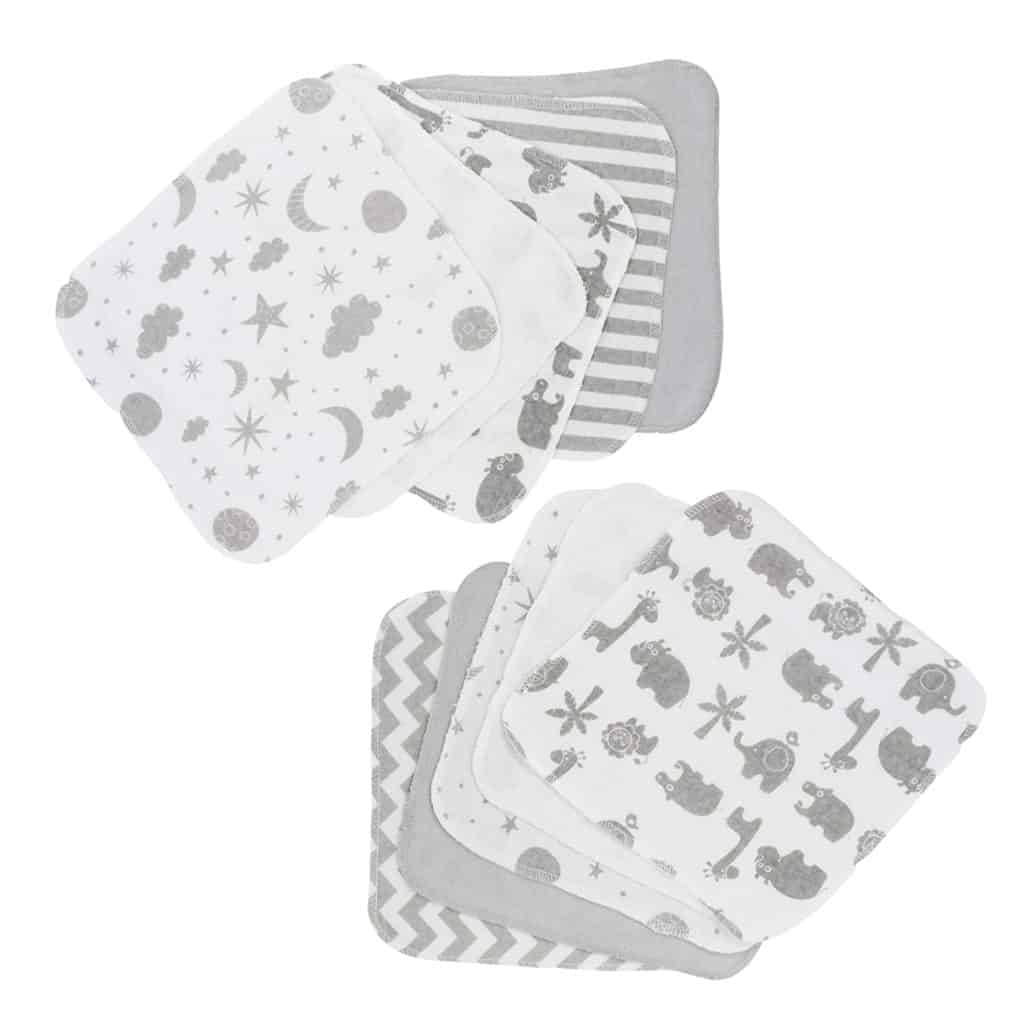 Spasilk's towel and washcloth set are affordable as it comes in a practical pack of 10, including designs of polka-dots, stripes, and solids. Spasilk makes it easier for parents to grab a bunch of washcloths in situations such as spit-ups and still have a few clean ones as a back-up in the closet! Just make sure to use the thinner side as it is softer and gentler on the baby's skin compared to the other.
3. JJ Cole's softest baby washcloths, set of 3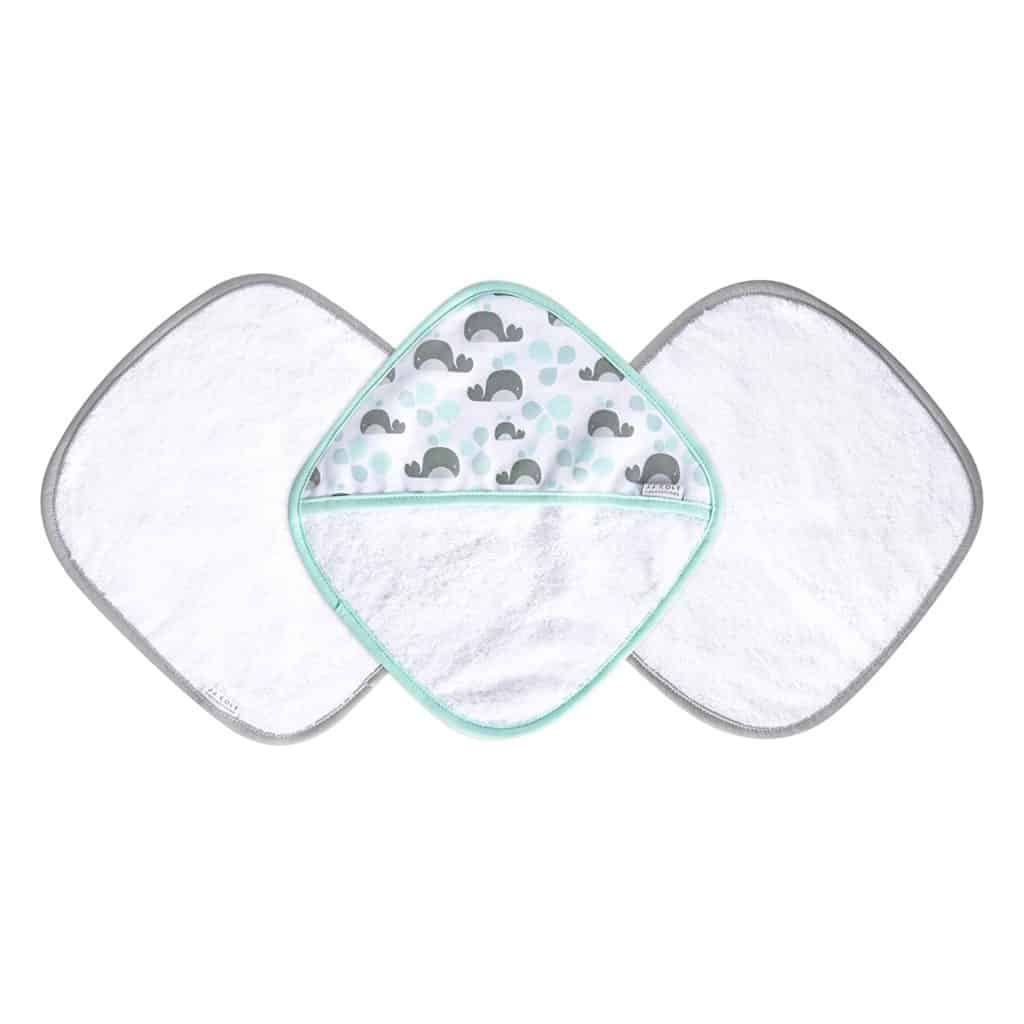 JJ Cole's washcloth comes in a set of 3, including a mitt to help the parents slip their hands into the pocket for better grip on the washcloth, when scrubbing the little one. The set features two washcloths that are white with a colored border and a JJ Cole's signature on the mitt as a pattern.
Note – Here are a few bubble bath options for a better and soothing bath time.
4. Gerber 6-count best baby washcloths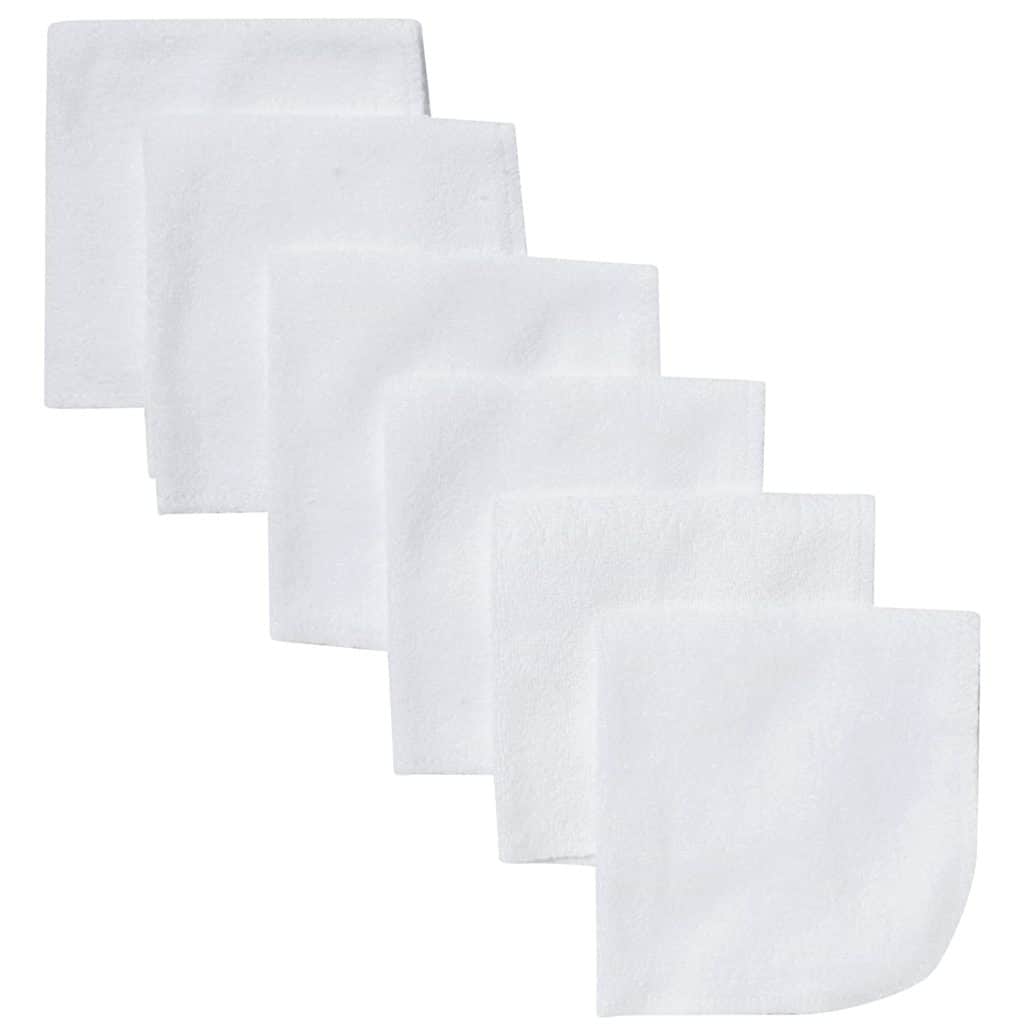 These baby bath towels come in a pack of 6 white washcloths with good durability. These towels are versatile and can also be used as wipes to clean your baby post their meals and normal cleanup sessions. As far as the design is considered, these are designed to be similar to the Spasilk baby towels as they are thin when touched and are comparatively thinner than the other washcloth options on the list or in the market.
Note – For baby sensitive wipes, venture out available options and top picks!
5. Brooklyn Bamboo best baby washcloths, set of 6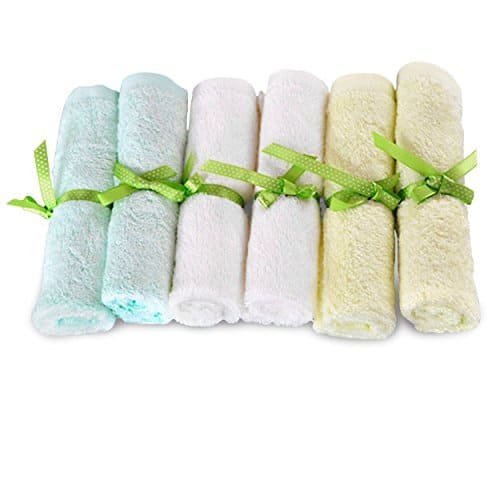 The Brooklyn Bamboo washcloths come in a perfect size that is just right for your little one and feature to be super-soft, organically made, absorbent bamboo, and fall gently on a baby's sensitive skin and all skin types. Added to their best features is the good quality of the washcloth as it happens to only get better and softer with each wash and are individually rolled and tied, making it a good option for a baby shower too!
6. Luvable Friends softest baby washcloths, set of 12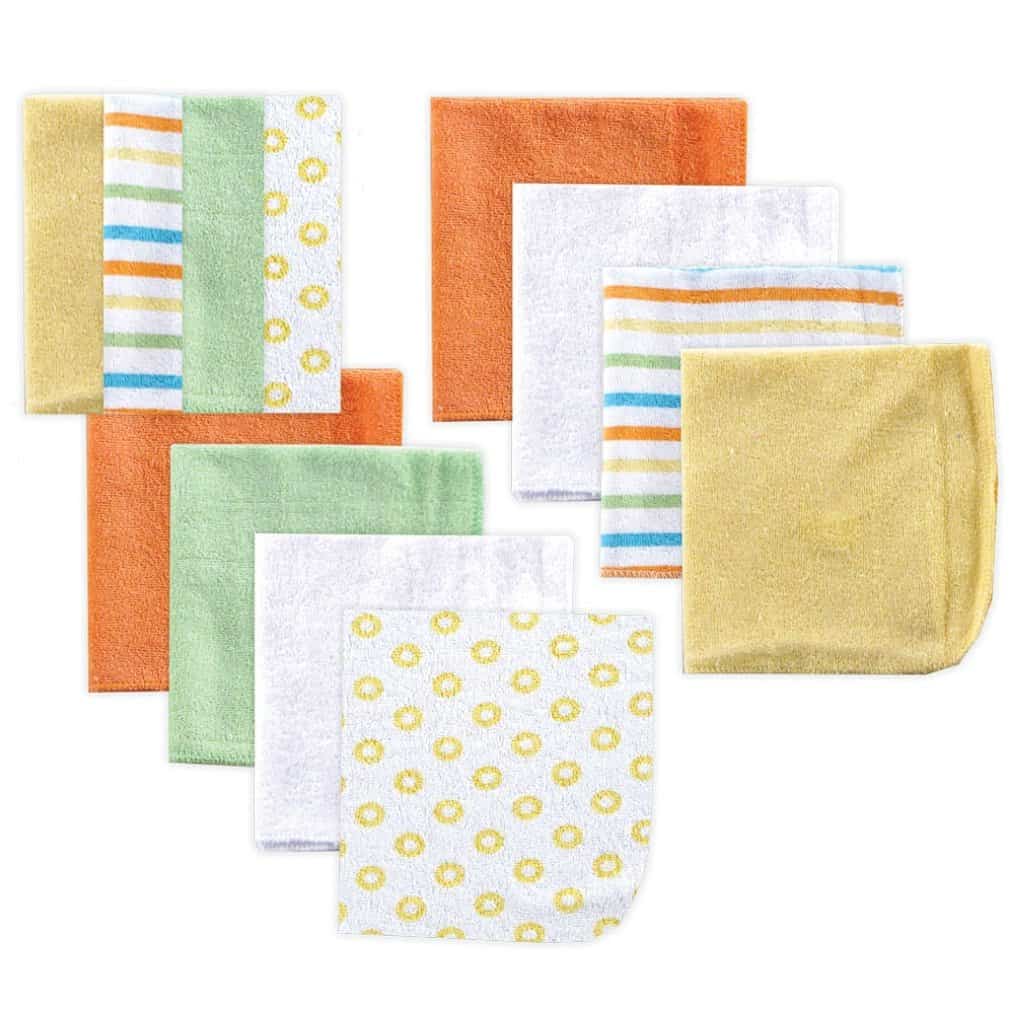 Luvable towels and washcloth sets come in a pack of 12 that make it a great budget bathtime buy. These bath towels are lightweight and come in a variety of colors and patterns for you to choose from, known to be perfect for infants.
7. Neat Solutions Infant Towel & Washcloth Set - Whale, Aqua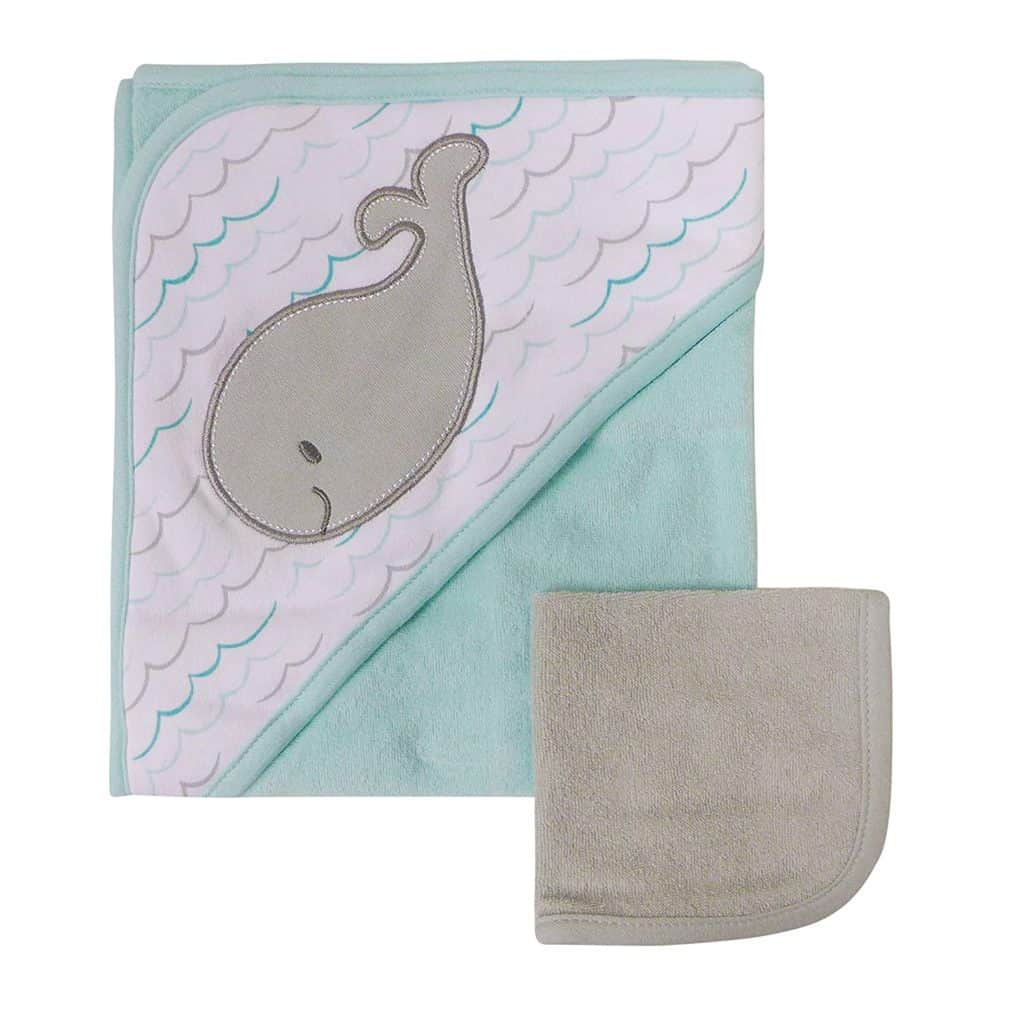 These washcloths are of the best value as they are lightweight and extremely softer on the baby's skin at bath time. The best baby washcloths come in a set that are nicely compact and can easily fit into the baby's diaper bag along with the other baby produc
8. Natemia Bamboo baby towel, set of 6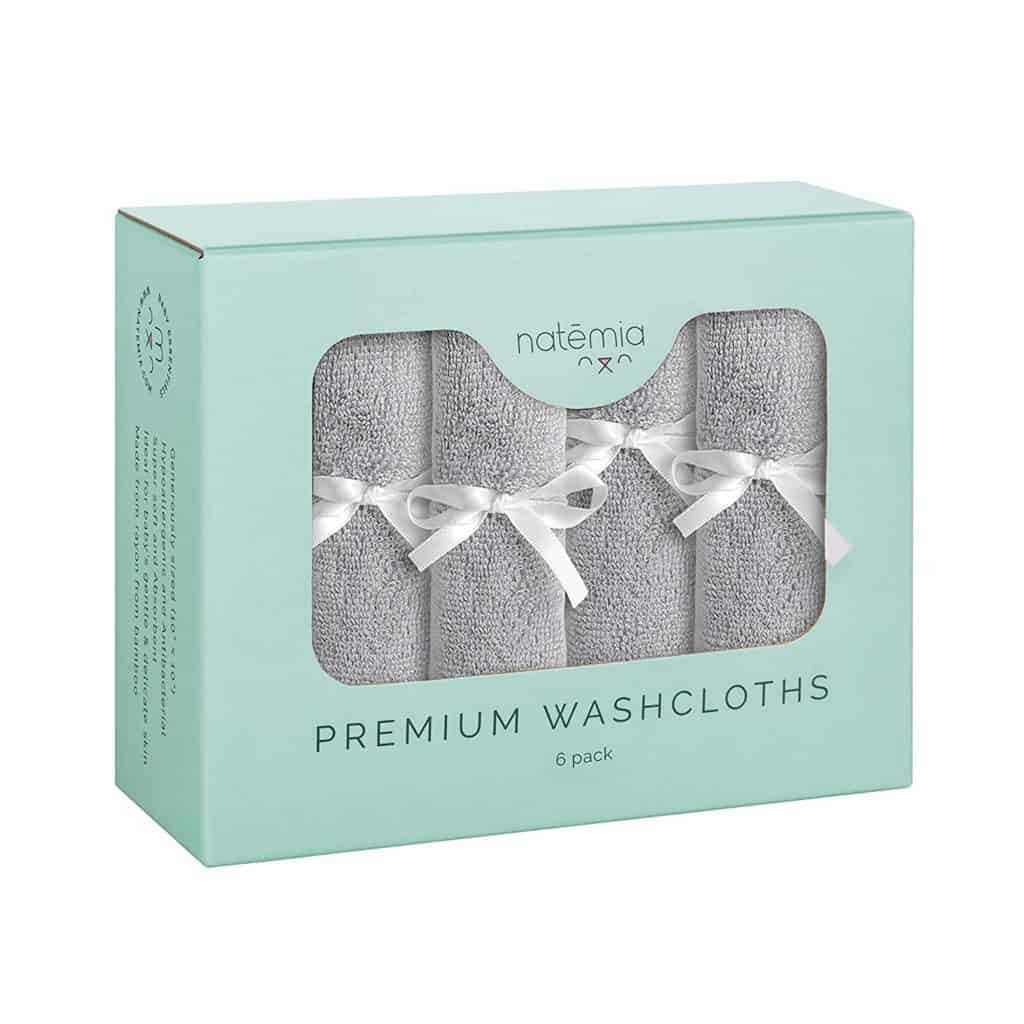 These bamboo make washcloths are specially designed to be super soft and absorbent. Natemia makes their cloth to be hypoallergenic, antibacterial, and are made from 100% organic bamboo, rolled-up with a bow, also making it a good baby shower gift.
9. Bamboo Soft towels and washcloths, set of 6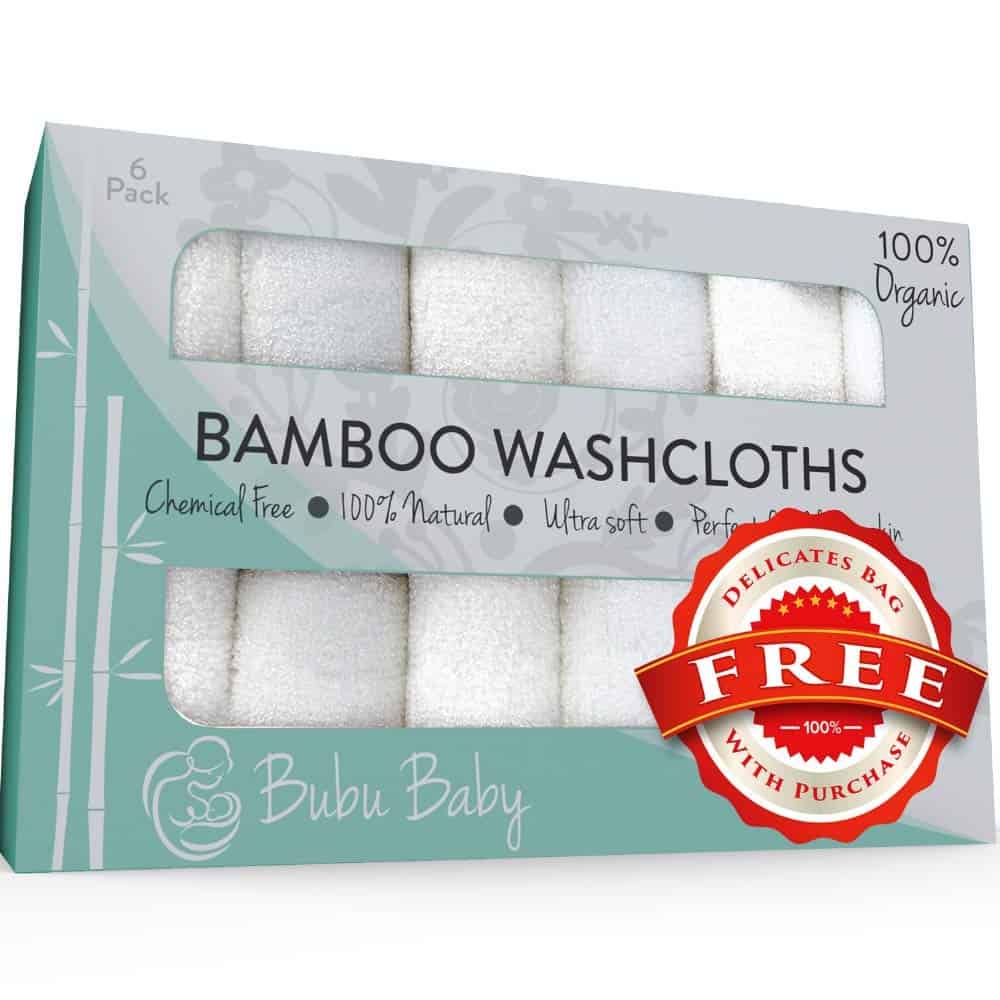 The Bamboo washcloths come in a pack of 6 baby washcloth towels. These are organically made with 100% natural bamboo and no artificial dyes, fast-drying too.
10. Tubby Todd's muslin baby washcloth, set of 6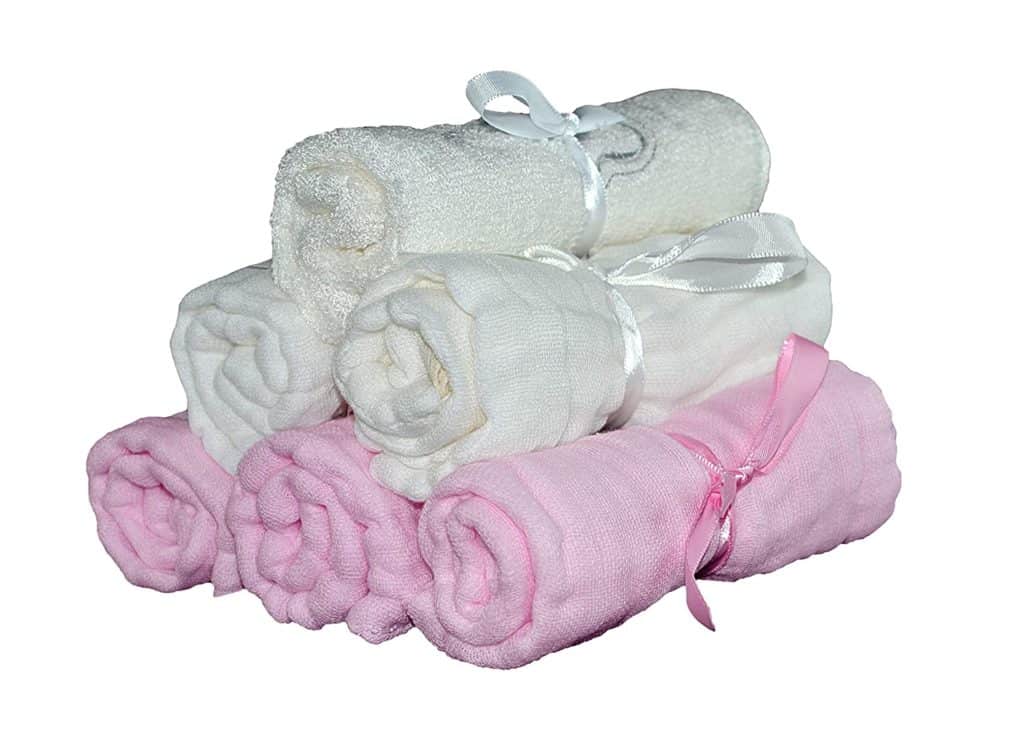 Tubby Todd's muslin washcloths are designed to be extra soft and extra gentle for the baby to be extra cozy for your baby's delicate skin. These pure white muslin baby washcloths are observed to be the perfect end-of-the-day bath time scrub or even to wipe the face of the newborn squeaky clean.
11. Hudson's baby hooded towel and washcloths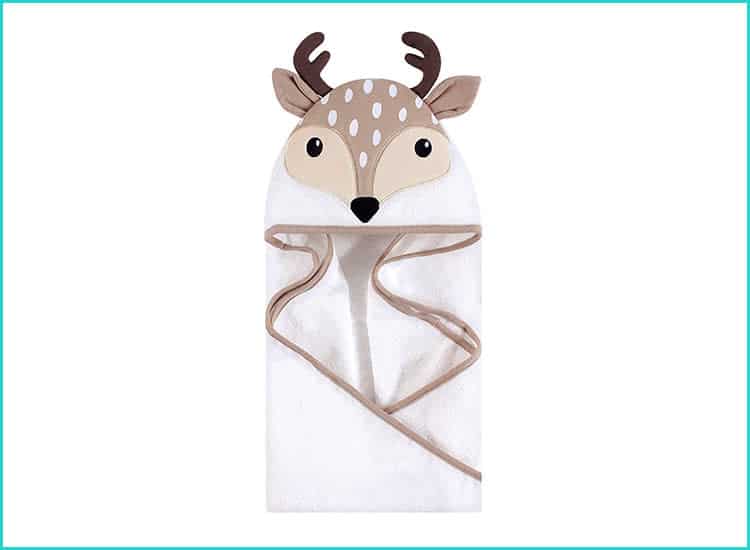 This hooded baby bath cloth by Hudson is known to be quite a practical option for the parents and the adorable little baby as it comes with an attached hood cover to help your little one's head to retain the body heat.
They feature cute baby hooded towels options that have animal faces on them for newborn babies, including a giraffe in glasses, a snorkeling turtle, or a sweet-faced fawn. Adding on, they are super soft, are made of 100 percent organic cotton terry cloth, and come in a generous size to help wrap your child after their bath.
Choosing the best baby towels set, be it a hooded towel or a normal cloth is extremely important, keeping in mind the little one's comfort and post-bath time warmth. We at Parenthood Bliss believe in providing the baby with the best of their comfort to ensure a good bath time, therefore, do not miss out on our softest baby washcloths in the article above.
Also, feel free to get in touch with us and leave a comment below in the comment section.
Happy Bathing!
FAQs On Best Baby Towels And Washcloths
1) Do babies need special towels ?
Purchasing a baby special towel isn't a necessary deal, however, keeping in mind the baby's sensitivity you must buy at least 2-3 of them. These special baby towels are designed to be soft on the little one's skin and also maintain their body temperature, which wouldn't be possible in a regular towel.
2) How many towels and washcloths do I need for a baby ?
It is recommended to have at least 3 washcloths for the baby as they can be easily replaced by a fresh one while the other is sitting in the laundry. Note - To know how many diapers would a baby need in their first year, click on the link HERE.
3) Why do you need washcloths ?
Washcloths help remove the dead skin cells from the baby's sensitive skin and are also the best natural manual exfoliator that promotes smoother and healthier skin. The baby's skin doesn't then feel flaky or rough due to the dirt, oil, and odor, that might cause a bacterial infection.