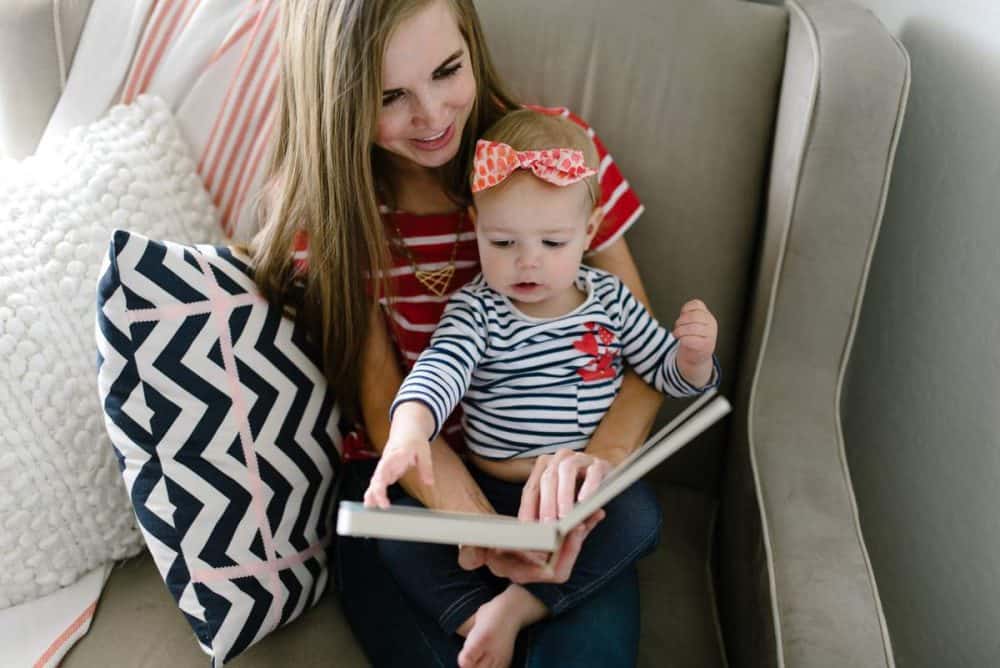 Hair accessories for little girls such as best baby headbands, flower bands, or even a cute little clip are known to be the most reviewed accessories that add to the cuteness of the little one. It doesn't even matter if the baby has grown any hair on her head or not, these cute baby bows are ready to be worn.
However, parents also like these bands but often find themselves confused as to where they must get them from and which hair accessories fit the baby's head. To help you out in particular with the hair bow, Parenthood bliss has curated the top picks of baby bows that you can purchase even via online sites such as amazon. These baby hair bows are available in different sizes and styles, from classic knot to nylon and even turban wraps and clip-on bows, so just hop onto the list right away!
Top 9 Best Baby Headands and Hairbows
1) Mookiraer Baby Hair Bows: Best Baby Headbands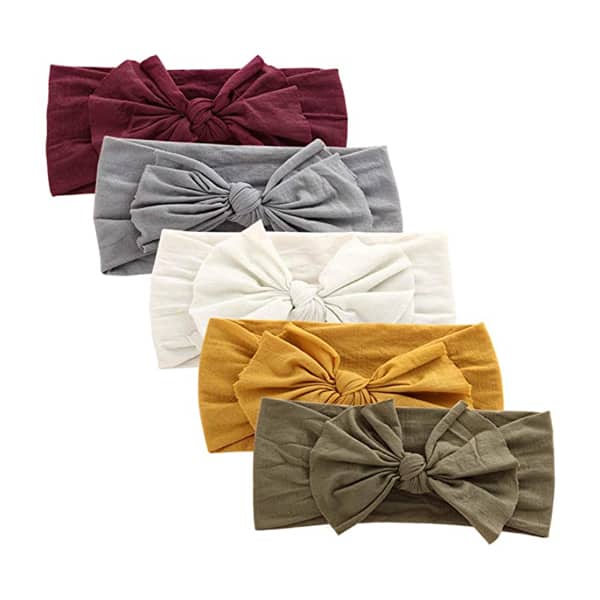 These baby bows for girls feature a soft fabric that falls delicate on the little one's head and is quite stretchy too accommodating a growing toddler. These hair accessories from Mookiraer are made from nylon that is light and leaves no marks behind. To top it up, parents can choose their favorite bow from the wide range of color options.
2) LittleJoJo Baby Hair Bows: Best Baby Headbands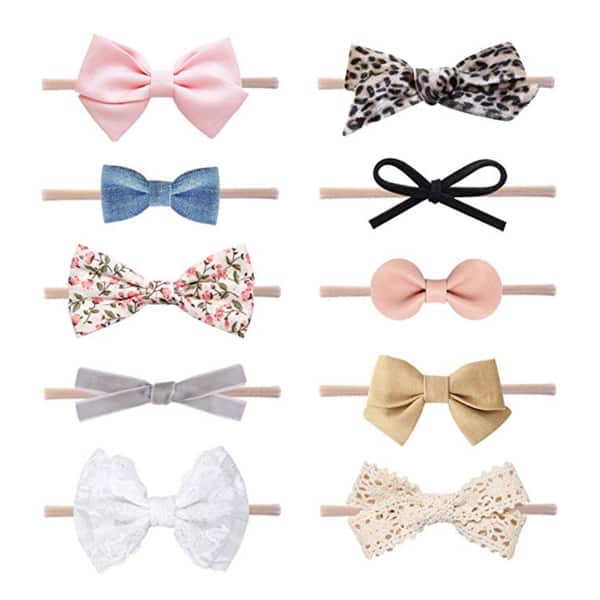 This bow for the baby girl is offered in a pack of 10 that has unique and different styles and made from different materials and textures to match the style and outfits of the baby. This fun looking bows are safely secured and slip attached to a stretchy nylon headband that may be used by toddlers and even older kids as claimed by the brand.
3) June and January Knotted Baby Headbands: Best Baby Headbands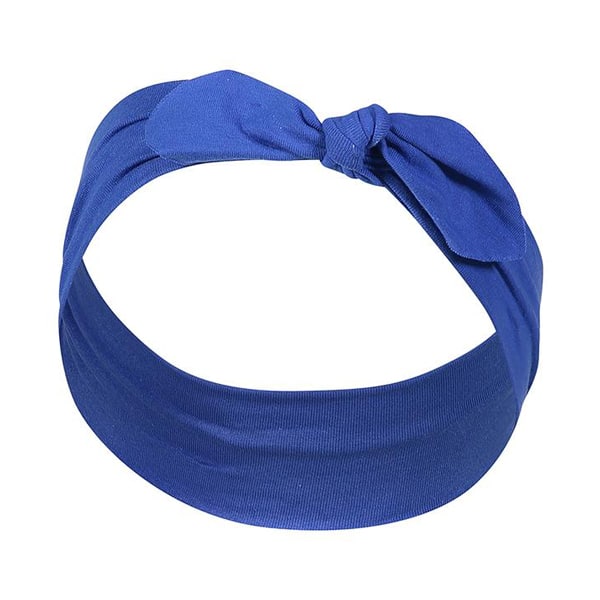 If you are looking to shop for bows that are new, with good quality, and updated in terms of style, these headbands are made just for you. These knotted bands are popular, basic while stylish that make any simple day outfit look the best. These hair accessories are adorable and fit the head of babies, the toddler, and up to 2 years!
4) Hudson Cotton and Synthetic Baby Headbands: Best Baby Headbands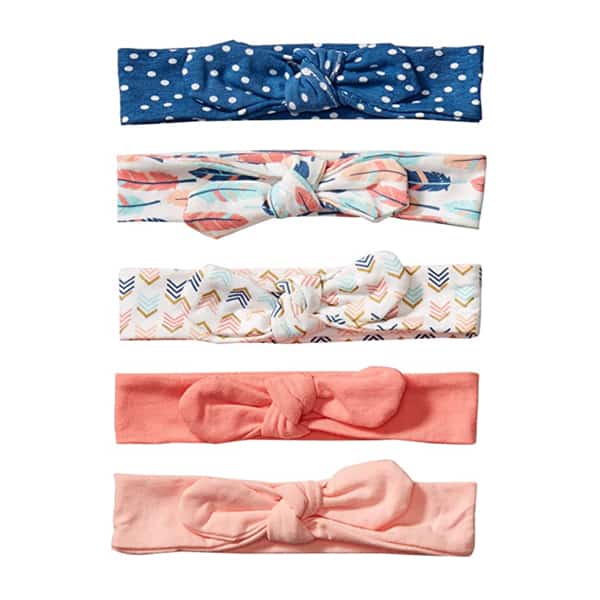 If you don't like to use headbands that have different materials attached, you can opt for these baby headbands. It offers headbands that have the same material around the band and comes in a pack containing five different colors and prints. The accessories are made using soft materials that are 92% cotton and 8% spandex with a cozy fit leaving no strong mark. Lastly, they can be worn by kids up to 2 years.
5) Mori Baby Hair Bow Headband: Best Baby Headbands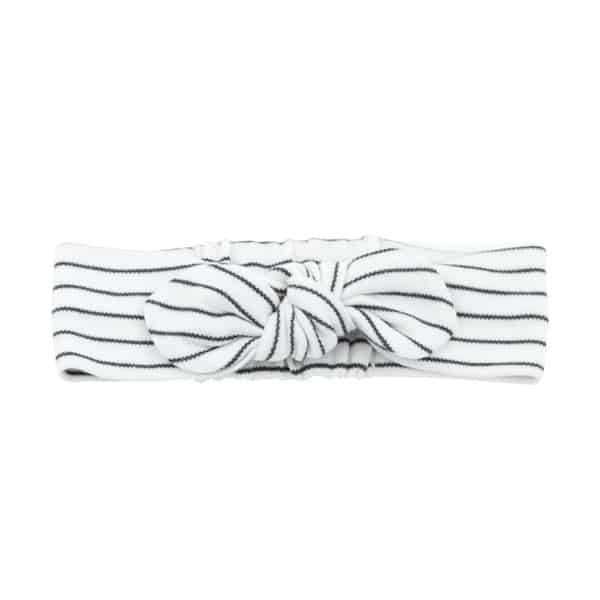 This baby bow is made from organic materials that you will love and is crafted using 30% organic cotton and 70% bamboo from viscose fabric. It makes the Mori headbands stretchy that last long without causing any discomfort.
6) Pro house Nylon Baby Bow Headband: Best Baby Headbands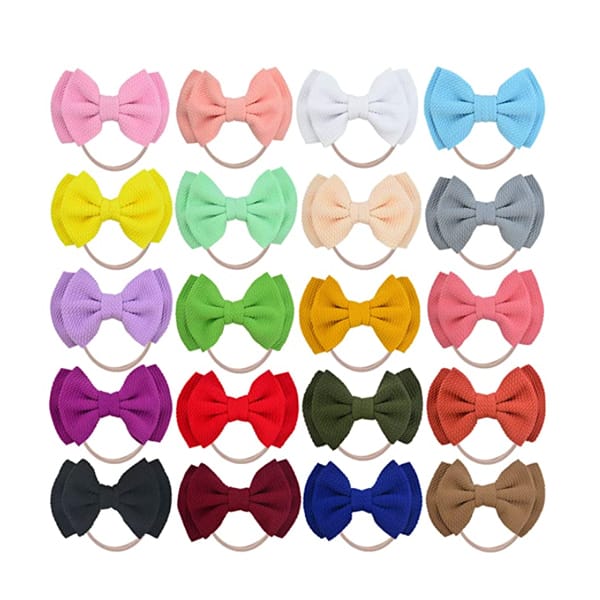 These best baby bow headbands feature a wide range of colors ensuring a perfect fit and matches the baby's adorable outfits. These baby bows come in a pack of 20, available in different hues, are stretchy, and fall soft on the baby's head. Parents would love to get these best headbands for their little ones as they are made from nylon and don't leave a mark.
7) BraveGirlBowCompany's Best Mini Pinwheel Pigtail Bow for girls: Best Baby Headbands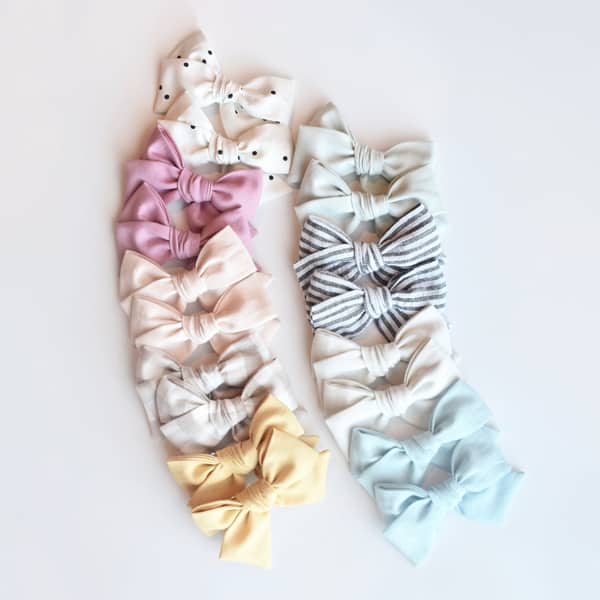 If you would love to get a customized bow for the baby girl, this one is made just for you and there is no shortage of demand on Etsy too! The brand offers custom-make bows made from any material, design, and color that can be customized by you. You can shop and assemble bows ranging from nylon headband, alligator clip, or a pigtail set.
8) Choicbaby Grosgrain Ribbon Baby Headbands: Best Baby Headbands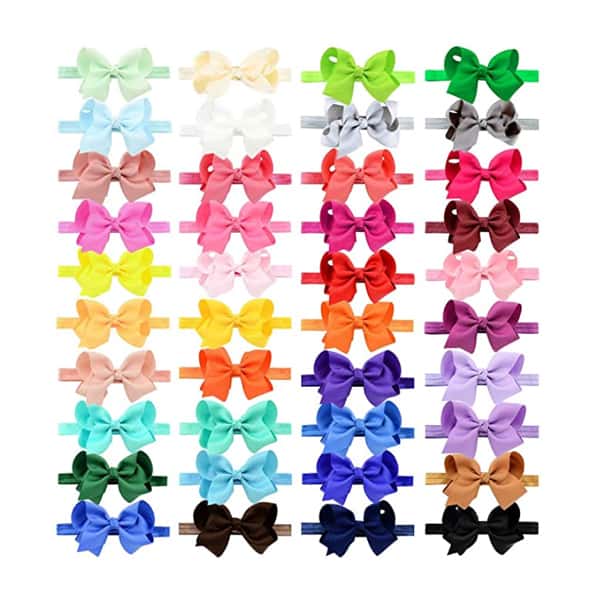 Choicbabby headbands are made from thin and stretchy materials that feature super sweet grosgrain ribbon adding to the classic touch for any outfit. These bands for the girls are available in 40 colors in a single pack including the most popular pink to match the baby's OOTD.
9) ALinmo Mini Ribbon Hair Bow Clips: Best Baby Headbands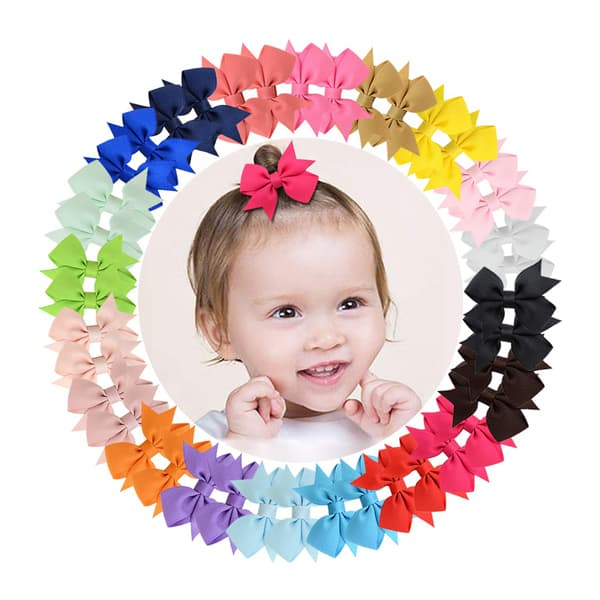 If you are worried about the little one having sensitive skin, you must know that these clip-in hair bows are gentle on the baby's head as they get attached to the hair and not the skin. They come in a pack of 20 ( two of each ) adorable clips with a good variety to choose from.
That's all folks! These were our top picks of hair bows and headbands for baby girls. To add to the baby's outfit you can also choose baby sunglasses to pair with the style.
Best Baby Headbands Final Conclusion:
Baby hair bows are easily available in the market as well as online sites. All parents need to do while purchasing, is to make sure that the bows are made from soft material that does not fall hard on the baby's head, and are of good quality. To help, we have accumulated the best baby bows for girls in the article above, ranging from different sizes, designs, materials, and types for you to choose from.
Best Baby Headbands FAQs
1) Is it ok for babies to wear headbands while they are sleeping ?
No! As adorable as these baby headbands are, it is not safe for the little ones to wear them while they are sleeping. The reason behind this is that there is a tendency for these headbands to slip down the baby's head, disturbing their sleep and might as well cause suffocation.
2) Can newborns wear baby bows ?
Baby bows often stay put on the baby's head and can cause contractions due to the elastic of the headband. This is why it is better to wear ones that are small such as pinches, bows, flowers while the baby girl developed fine psychomotor skills to take the bands off.
3) What are the materials used to make baby headbands ?
You'll need scissors
Hot glue gun
Stretchy and soft elastic
Fabric flower or anything that you'd like to attach to the band
The fabric, preferably nylon