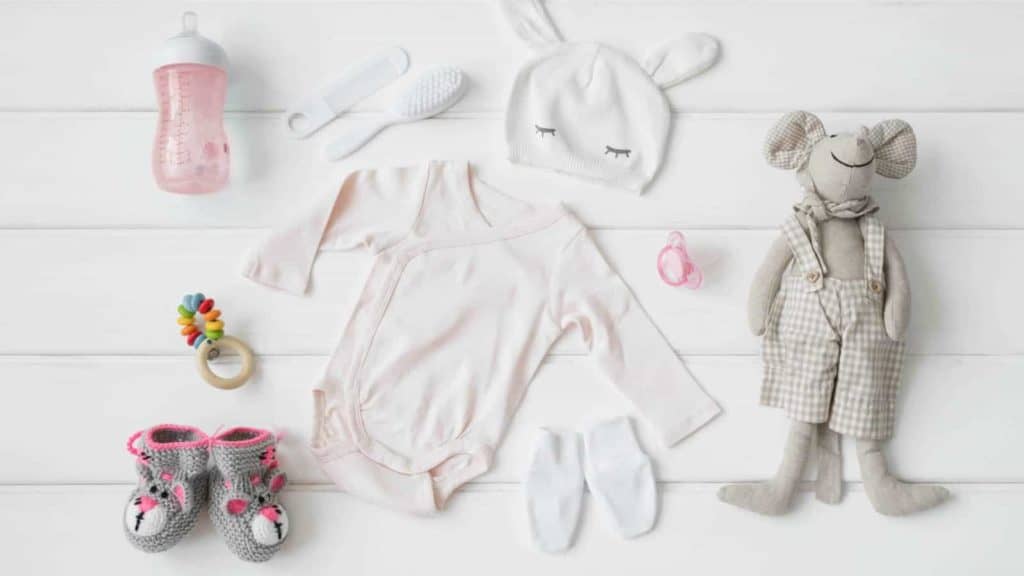 Do you want to know what is a layette: It can be defined as the first-ever set of baby clothes and that obviously means it gotta be special!
A layette is a term used for the first set of baby clothing, baby care items, and accessories your newborn will wear post-delivery.  Being a pregnant woman will introduce you to a whole new range of words and layette, most likely, is one of those random words you heard of and had no idea about- are we right? Well, you are not alone mamma!
As your baby's first wardrobe, the layette further has a couple of items as a part of the whole package which, in combination, make a layette set.
What is included in a baby layette?
As layette will be your baby's first wardrobe, it will typically have a couple of layette items. Here's what a layette set is advised to have-
1) "Hospital to home" outfit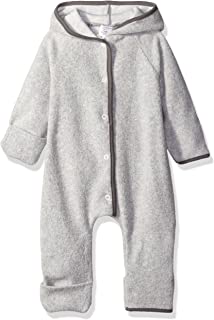 As the name suggests, this outfit as apart of the layette will be the first piece of clothing your baby will ever put on! It could be a one-piece frock, a jumper with pants, or anything else the bay could find comfort in.
We recommend the Zutano Cozie Fleece Elf Romper as an ideal hospital to hoe outfit for your baby. The Xutano fleece romper is extremely snuggly, comfortable and the softer romper a newborn could ever be introduced to!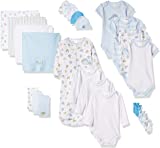 Bodysuits are another important addition to a layette because of the kind of comfort they offer to a baby. It should be understood that the baby has been tucked inside the stomach for 9 months. As a result, they obviously like the snug feeling derived from a bodysuit, leaving no reason why they should not be a part of the layette. We recommend a three-pack Spasilk Unisex Short Sleeve Bodysuit.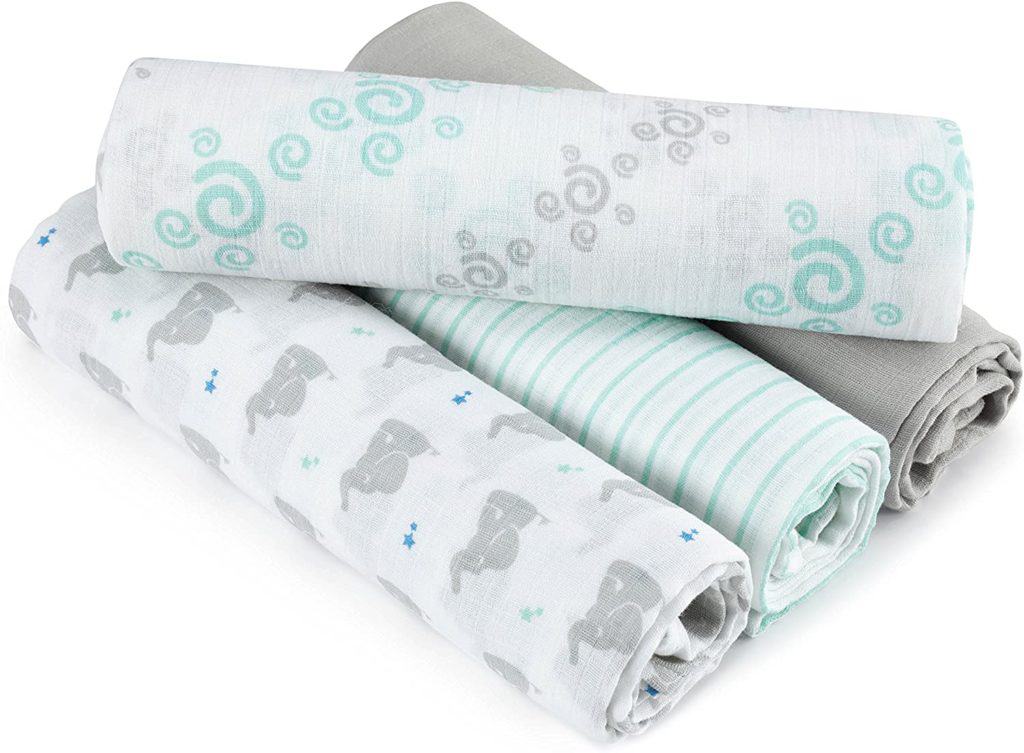 Your baby's fragile body will sure appreciate some protection and cover right after birth. a blanket will not only help cover your baby and offer protection but will also be great for swaddling and for use as a breastfeeding shield in public. We recommend the softest ever baby blanket, the Aden + Anais Classic Cotton Muslin Swaddle.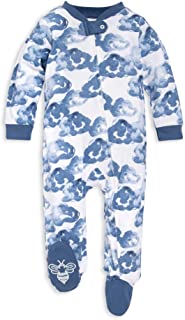 New who does not like a good nap!? If yours is a summer baby, they will most likely be comfortable sleeping wrapped only in a swaddle or a blanket, perhaps the Aden+ Ania as aforementioned. Some moms even let their babies sleep in a t-shirt and a diaper during the unforgiving summer month to avoid heat rashes. However, a footed romper for even slightly cold temperatures could be a good addition to a layette. We recommend the Burt's Bees Baby Organic Sleeper.
5) Sock, boots, and beanies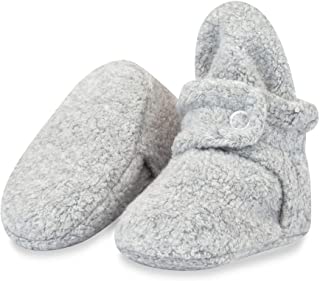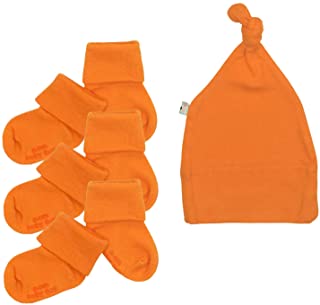 Talking of layette accessories, a cute pair of socks, some beanies, and a good pair of boots have to be on the list! For boots, we recommend the Zutano Cozie Fleece Booties sold at $21, which do not only keep the baby's feet warm and cozy but are also so adorable to look at! For a hat, we recommend the Babysoy Cotton Solid Beanie and sock? Well, let's be real, you are going to lose that small piece of clothing, most likely the next day of purchase. Hence, as pragmatic advisors, we recommend buying the cheapest functional socks you can!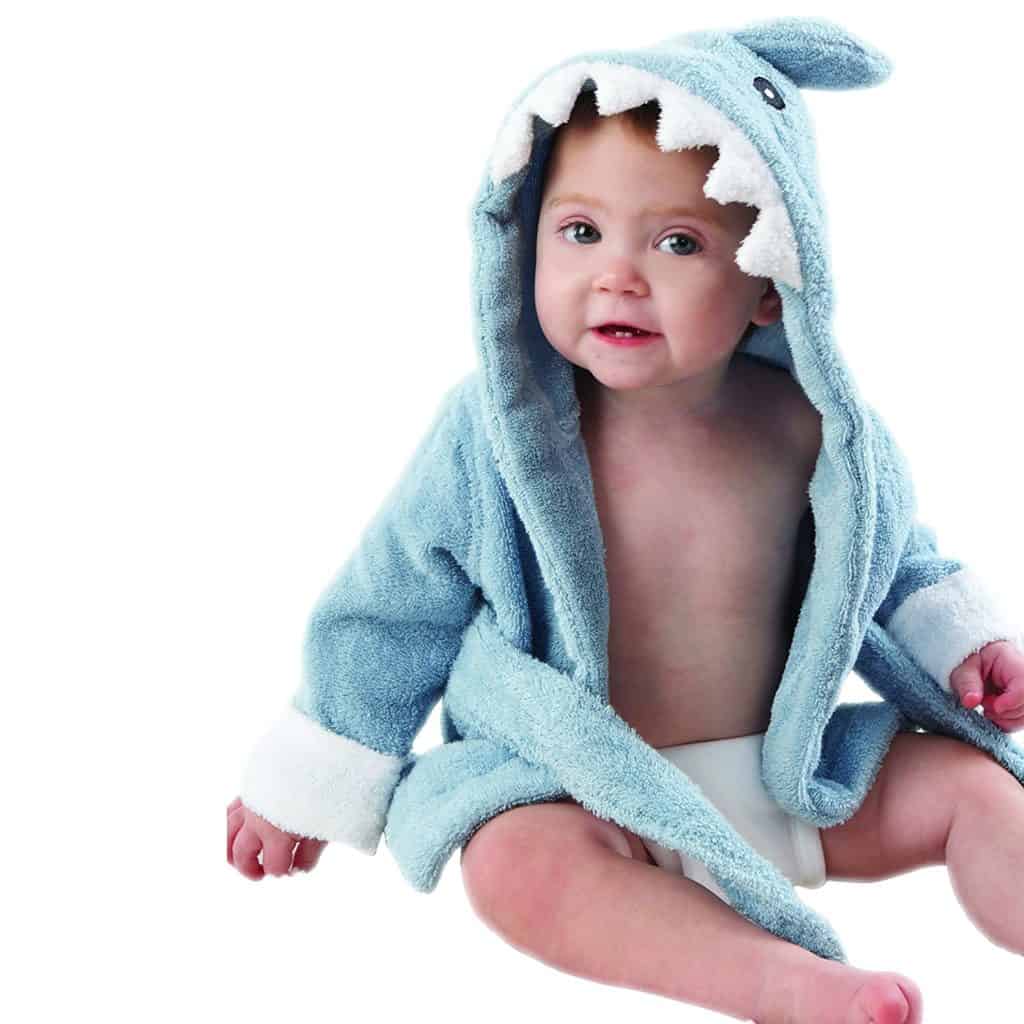 Hooded towels can be a great addition to the layette because they not only look cute and make your baby look like a picture-ready baby dinosaur but is also a great piece of protective clothing. Exposed baby heads, especially post-shower, can cause them to fall sick and a hooded towel could minimize the potential for that by bounds! Baby Aspen "Let the Fin Begin" Shark Robe at $24.95 is one of the cutest, softest, most comfortable, and rather economical hooded towels available out there.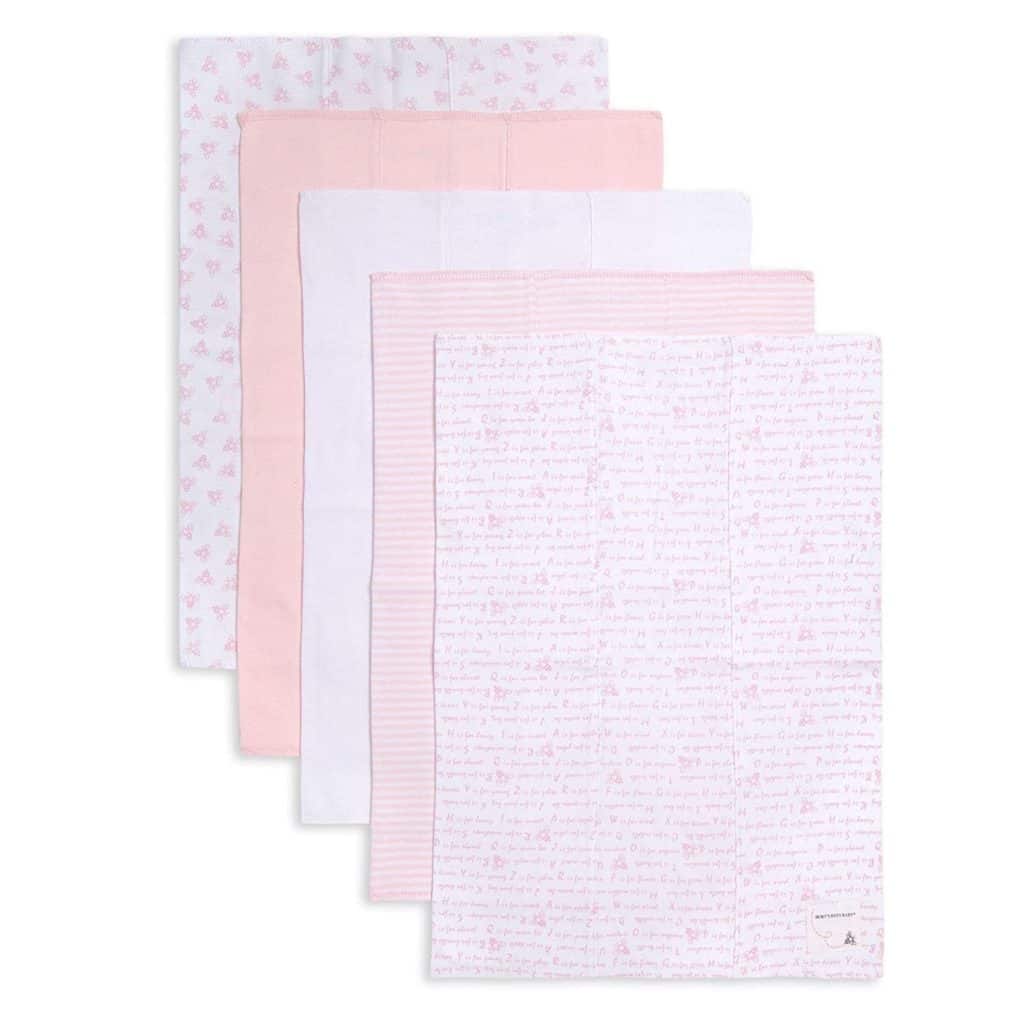 Baby burps are a harsh but true reality. The sooner you embrace it, the better your time dealing with burps! Burp cloths are highly underrated pieces of baby care accessories as they not only help clean up baby spit ups but they also can double up as bibs in most cases! We also have a whole list of best burp cloths in case you are looking for one!
Welcoming a baby into your life, the most beautiful experience could also become rather confusing as you would want to make the best decisions for the little one. However, in our advice, you as a parent will always know what's best for your baby and so, do not water too much time overthinking or trying to make everything right. Even when it comes to a layette, there's never going to be a perfect layette. just add everything you personally are convinced will be needed by your baby and the rest can be bought when a real need occurs.
Spending a lot of time on making your baby registry? Here's a list of some of the best baby clothes and baby bath care range you could possibly add to your registry!
What Is a Layette FAQs
1) What does layette mean in English ?
The etymology of the word layette takes us back to the day of medieval France. Layette was a word used by the French to describe a chest of drawers but in English, it means a set of clothing, accessories, and baby care items for a newborn child.
2) How many onesies do I need for a newborn ?
Typically, at least a total of three onesies are advised to be bought for a newborn baby. Look for sizes 0-3 in order to fit a newborn of any size. As your baby wears one, one can be kept for a substitute and one for an emergency backup (let's not forget how quickly baby clothes transform into dirty baby clothes). It should also be remembered that onesies come with built-in footies and so, a newborn onesie should be long enough to allow some free space for the baby's leg movements.
3) Will an 8-pound baby fit newborn clothes ?
A "Newborn" (NB)sizing in baby clothes is applicable for average babies that measure up to 21.5 inches long and weigh between five to eight pounds.